FASHION + WATCHES
GET TO KNOW THE SIX BRANDS REPRESENTING INDONESIA AT THE L'ADRESSE TRADE SHOWROOM PARIS FASHION WEEK 2023
Discover the Six Indonesian Brands Representing Modest Fashion and Beauty at Paris Fashion Week 2023, with the support of the Ministry of Trade and the Indonesian Embassy in France.
23.03.2023
BY SUKSMAJATI KUMARA
In the last decade, modest fashion products, accessories, and beauty products in Indonesia have continued to increase along with the rise of women entrepreneurs in the country with quite a few of them making it onto international markets.
In order to have a fighting chance, however, sometimes a little help from the government is needed. The Ministry of Trade through the Indonesian Embassy in France also supports Indonesian brands to appear at the L'Adresse Trade Showroom at Paris Fashion Week (PFW) from 3-6 March 2023 in Paris, France.
There are six Indonesian accessories, modest fashion, and cosmetics brands that will grace the L'Adresse Trade Showroom at PFW 2023. Here are their six brief profiles:
Artkea
Artkea started as a pioneer local brand for hair accessories that were popular and legendary among the upper-middle class since 1990. Over time, Artkea tried to expand its wings by launching a line of ready-to-wear clothing. Artkea Stripes first released its collection in 2019 and is the second clothing line launched by the Artkea fashion house. As the name suggests, Artkea Stripes has a design focus on striped motifs in all of its collections. This line was launched with the aim of providing elevated everyday wear, namely clothes that at first glance look like everyday clothes but with a different quality of detail and skill from daily clothes on the market.
In the midst of the pandemic, Artkea launched a clothing line that focuses on printing designs; Artkea Bloom. In accordance with the values and identities that are formed, Artkea Bloom represents the style and character of each person which is expressed in its beautiful and personable designs.
IKYK
A ready-to-wear, modern, and modest clothing brand since 2011, IKYK (I know You Know) will exhibit its Fall/winter 2023 collection at the L'adresse Trade Showroom at Paris Fashion Week 2023.
The entire collection will show IKYK's distinctive silhouettes such as long outerwear, short jackets or trench coats, skirts, and overalls or long dresses through a mix of selected fabrics and unique details, by applying various techniques, one of which is pleats which is the main attraction. major from IKYK, macrame, and quilting. This application is packaged into a single collection that will give a modern impression and is suitable for the global market.
BLP Beauty
BLP Beauty is a beauty brand founded by a makeup artist and beauty blogger named Lizzie Parra. With more than seven years of experience in the beauty field, Lizzie has understood the ins and outs of the ideal beauty products that both customers and professionals want. In May 2016, his dream came true. BLP is here as one of the pioneers of quality local beauty brands.
Through its slogan "Be Adored," BLP wants every woman to increase her self-confidence and love herself. Cosmetics play a role in increasing self-confidence (confidence booster), being an element that can highlight the uniqueness of each individual. Currently, BLP Beauty already has a range of cosmetic products with inclusive color variants and sells its products online and in stores spread across Jakarta, Bandung, Yogyakarta, Surabaya, and Bali.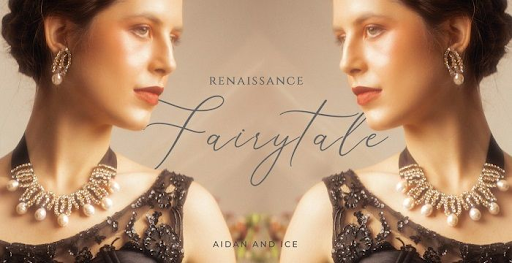 Aidan and Ice
Starting in 2013, Aidan and Ice were found by two best friends, Eunice and Nadia. Creating her own accessory brand was Nadia's dream from the start. Meanwhile, Eunice has a mother who is an accessory collector. For Eunice, accessories are her calling.
All Aidan and Ice accessories are made in Eunice and Nadia's homeland, Indonesia. The goal is to promote local female craftsmen. Aidan and Ice create a "home" for craftswomen to create and develop. Using complex and personal techniques, Aidan and Ice produce unique products with a personal touch in every part.
KEA
KEA is a local fashion brand that carries a combination of knitting, embroidery, and crochet techniques by highlighting the beauty of Indonesian literature originating from various regions in Indonesia, including weaving and written batik.
The unique characteristics of crochet, knitting, and embroidery techniques that are thick with Indonesian cultural nuances wrapped in stylish, trendy, and modern models make KEA's handicraft products have a different value from other handicraft products. In developing its business, KEA is committed to supporting the business and economic success of local craftsmen by continuing to use traditional Indonesian textile materials made by local craftsmen from various regions in Indonesia so that the work of local craftsmen can be highly marketable.
KEA, which has succeeded in developing knitting and embroidery handicraft products in Indonesia, continues to penetrate the international market and penetrates the Paris Fashion Week event. KEA has a mission besides showing the existence of the KEA brand, it also provides insight to the international market about the richness of Indonesian traditional culture that can compete with international fashion. The presence of KEA which has very high-quality handicraft products also has a target to become a trendsetter for Indonesian handicrafts in the eyes of the world, so as to increase the credibility of Indonesian brands in the international market. In addition, can opening opportunities for other Indonesian traditional cultural craft brands to gain trust in the international fashion world.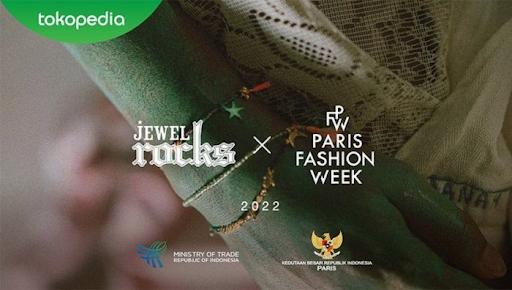 Jewel Rocks
Jewel Rocks is a fashion jewelry brand that was founded in 2006 in Seminyak, Bali. In making its design, this brand is inspired by elements of culture, nature, and the universe. These elements, it is then poured into jewelry designs using precious stone and metal materials as well as unusual finishing as the hallmark of the Jewel Rocks brand.
#THE S MEDIA
#Media Milenial
#PARIS FASHION WEEK 2023
#Artkea
#IKYK
#BLP Beauty
#Aidan and Ice
#Jewel Rocks
#KEA