FASHION + WATCHES
WHEN ARTS MEET SNEAKERS
Artists have found sneakers as a new form of expression to present their masterpiece.
04.05.2021
BY STORTER BEL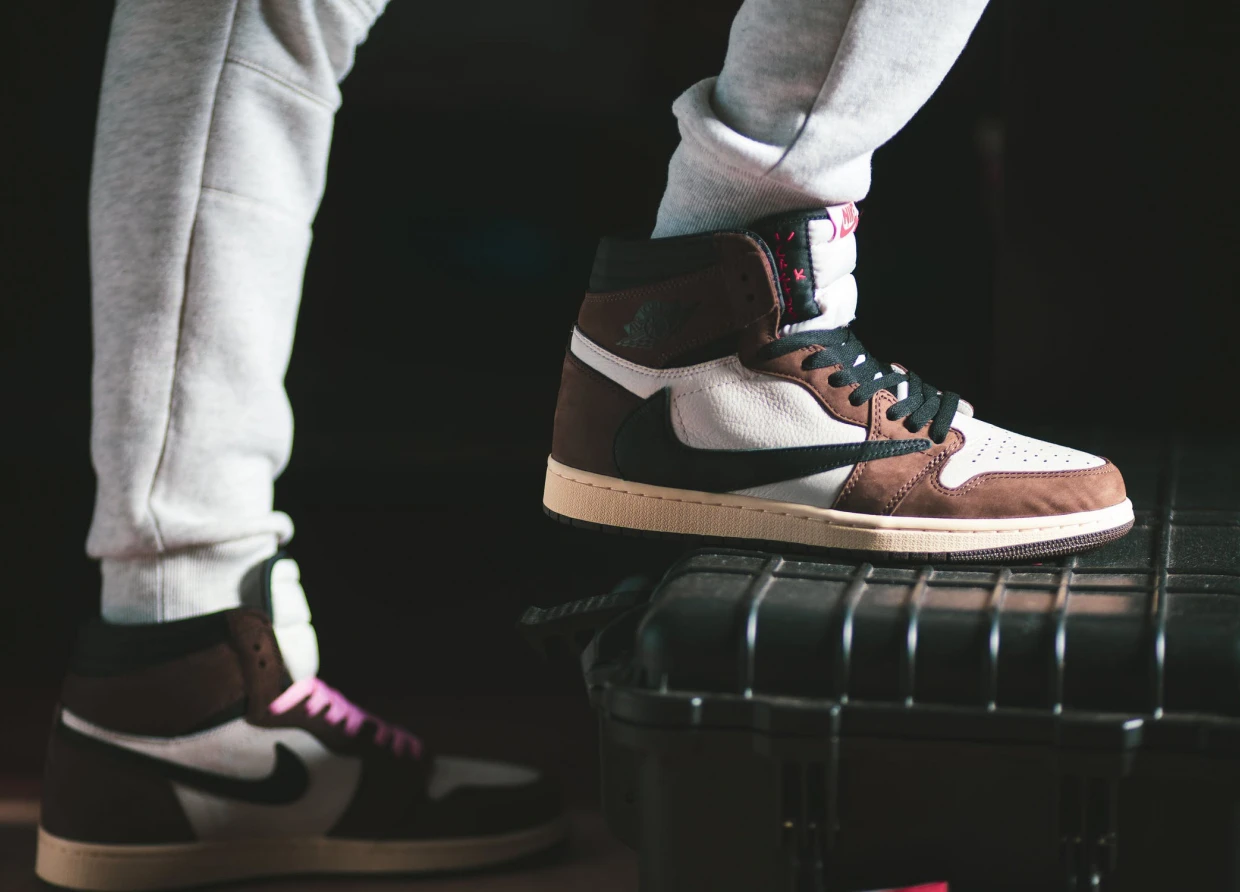 In this hypebeast era, sneakers are treated as an art piece. But what happened when sneakers collaborated with art? It could be just an art piece for a collection, or some would wear it like a normal shoe. From KAWS to Takashi Murakami, they have shown that they are more than just a painter. They have made their art piece into multidimensional pieces from t-shirts and shoes. So, without further due, here are the 12 best sneakers and art collaborations.
DAMIEN HIRST X (RED) X CONVERSE
Back in 2010, English artist Damien Hirst collaborated with (RED) and Converse. The Damien Hirst Converse edition was reportedly released only for 400 pieces in the world. The shoes feature whimsical imagery of butterflies that complement the white soles. The butterflies were an inspiration from Damien Hirst's painting All You Need is Love.
PIETER PARRA X PATTA X NIKE
The Dutch artist Pieter Parra once collaborated with Amsterdam's most popular shoe boutique, Patta and Nike. They created the Parra/Patta Air Max 1 'Cherrywood that features burgundy shoes with a blue chenille Nike swoosh and multi-colored sole. The shoes just have the right amount of combination.
CEY ADAMS X ADIDAS
Cey Adams aka the creative director of Def Jam Recordings once collaborated with Adidas. Cey Adams has created memorable hip-hop imagery for Beastie Boys, Public Enemy, LL Cool J, Jay-Z, and Mary J. Blige, and many others. Additionally, Adidas has deep roots in hip-hop culture and was featured on Run DMC's song 'My Adidas'. For Cey Adam's collaboration, he chooses to honour Muhammad Ali.
STEVE HARRINGTON X NIKE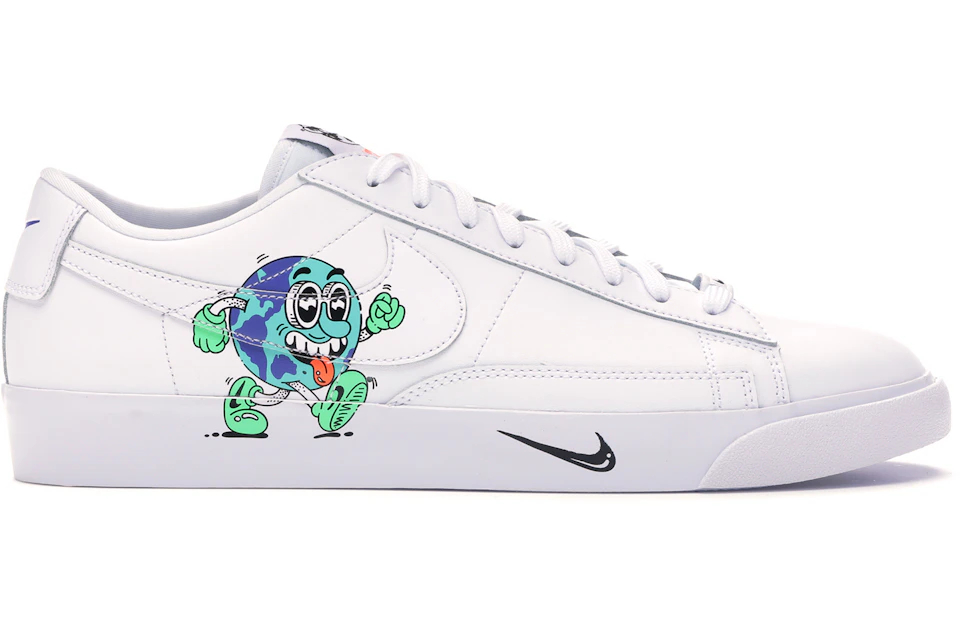 Nike and Harrington once collaborated to design a sneaker for Earth Day. Steve Harrington is an LA-based designer of Cortez and Blazer Low that featured his character hugging the Earth.
BRADLEY THEODORE X PUMA
Bradley Theodore is one of the youngest and hottest artists at the moment who has collaborated with Moët, Moleskine, and many more. In 2018 BRADLEY THEODORE worked with PUMA on releasing a black sneaker covered with colourful paint with graffiti style.
ANDY WARHOL X CONVERSE
The Godfather of Pop Artist, Andy Warhol has also collaborated with Converse. The Warhol edition of Chuck Taylor featured the iconic Campbell's tomato soup. It can be printed on the heel of the shoe and they offered three different colours with additional black and grey hues for the Chuck Taylor Low tops.
BRAIN DEAD X CONVERSE
In 2018, Converse collaborated with Brain Dead creative collective of artists and designers to create the unique Chuck 70 shoe. It featured an irregular line, a cow print motif on canvas, and the Brain Dead signature branding. At the end of the day, it's just a quirky, unique cool sneaker.
KAWS X VANS
KAWS is the most hype artist to date during this era. He was able to captivate the old and young generation to wait, buy and line up for his pieces. KAWS collaborated with VANS that featured his character Companion in a Dutch blue colour. It was reported that VANS only produced 100 pairs for 14 models at that time. KAWS' piece on the secondary market is really hot these days.
TAKASHI MURAKAMI X VANS
The Japanese artist, Takashi Murakami is known for his flower work. He has collaborated with Kanye West, Kid Cudi, and Louis Vuitton. A few years ago, Takashi Murakami collaborated with VANS to create a slip-on sneaker that featured his signature smiley flowers in blue and a pinkish-red hue.
JEAN-MICHEL BASQUIAT X REEBOK
In 2013, Reebok released the Jean-Michel Basquiat graphic printed hightop in a teal and black and white colourway on the Classic Leather, Reebok Workout Mid, and Reebok Ex-O-Fit. Basquiat is known for his raw graffiti painting style, he was one of the legends. And up until today, people are still remembering him.
KEITH HARING X REEBOK
Reebok also featured Jean-Michel Basquiat's best friend, Keith Haring. In 2014, Reebok released limited editions of Workout Mid Strap, the Princess, the Classic Leather Lux, and the NPC Lux that featured Haring's 1983 Matrix mural. Every sneaker has a bold colour just like Haring's works.
YAYOI KUSAMA X LAMMFROMM
Tokyo-based clothing line Lammfromm collaborated with Yayoi Kusama in 2018. The collaboration released two sneakers. One shoe featured Yayoi Kusama's brick red and the other featured Yayoi Kusama's yellow dot net and tree art.
Well, that's all the 12 best sneaker art collaborations from artists like Damien Hirst, KAWS, and Yayoi Kusama. Seems there would be more cool art and sneakers collaborations in the future.
#THE S MEDIA
#Media Milenial