WELLNESS
WELLNESS RECREATION
Get ready for your wellness escape!
19.06.2021
BY STORTER BEL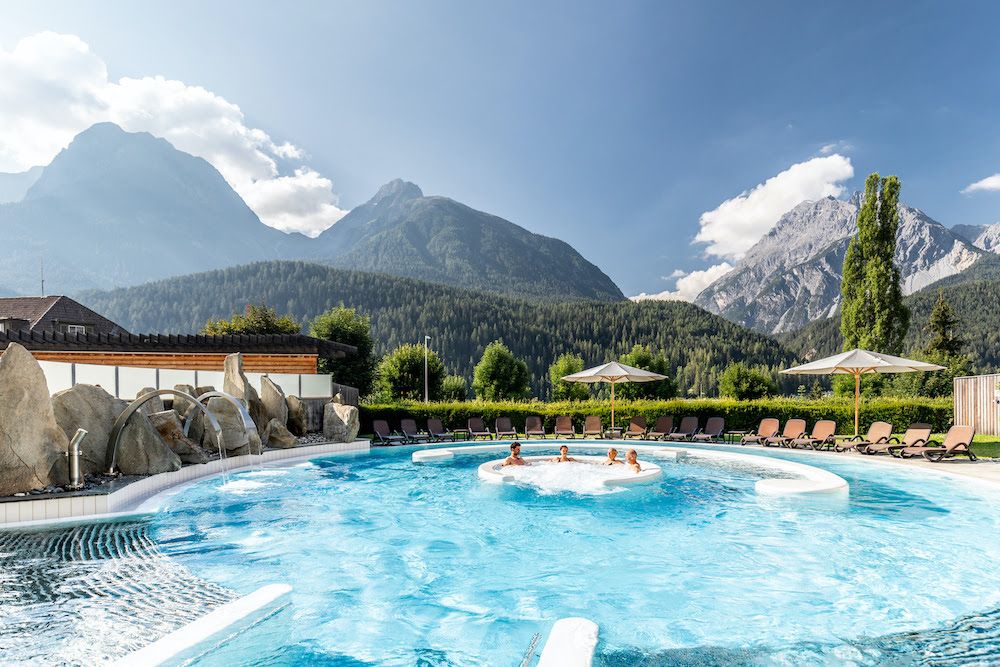 Have you ever thought about having a relaxing break with your family or friends? In the midst of their busy activities, many people plan to do
Wellness recreation in order to maintain their mental health.
But why wellness? Well, you have probably read this many times. But we all need to take care of our minds too to have a balanced, healthy, and happy lifestyle. Sometimes, we didn't really focus on our mental health and did not take a break when we got pressure or stress. But the truth is, we all need to take a break to refresh our mood, mind, and definitely our body.
Well, Heaven Portfolio has the best choices of wellness recreation. So this is the place you can visit when you want to do wellness recreation.
Maiensässhotel Guarda Val Hotel
Guarda Sana is a sanctuary that serves as a balance to everyday life. It offers enjoyment and healthy pleasure for your body, mind, and soul. You could enjoy various amenities while staying at the Guarda Val Hotel. You could do an open-air hot pot, a wooden barrel bath, a peeling room, and even the cosmetic treatments. After all, we all need to take care of our body too, right?
Lenzerheide, Chasa Montana Hotel & Spa
The Chasa Montana Hotel & Spa is located in the center of Samnaun at 1,850 meters above sea level. You could enjoy the ski arena, but you could enjoy the spa arena with your friends and family if you are not into outdoor activities.
Samnaun Dorf, Hotel Belvédère, Scuol
The Belvédère is a wellness hotel in Scuol with its own SPA area for massage, beauty, and wellness. You could enjoy the different kinds of spas for your body while enjoying the astonishing views of the alpines. Surely who doesn't want a holiday like this?
Kulm Hotel, St. Moritz
Kulm Spa St. Moritz presents itself as a haven and ideal hideaway for those seeking ultimate relaxation, comfort, and harmony. With the aroma of pinewood that could help you relax, it's a perfect way to take care of your mind. Aside from the pinewood aroma, you could enjoy the views over Lake St. Moritz.
Hotel Lenzerhorn Spa & Wellness, Lenzerheide
Lenzerheide is located in Graubünden, 1,450 meters above sea level and it has ski views which are perfect for those who love outdoor activities. If you are not into skiing, you could do hiking that was perfect during summer and springtime.
So which place will you visit to enjoy your wellness recreation on the next holiday?
#THE S MEDIA
#Media Milenial