SECRETS TO SUCCESS
STARTER KIT TO DO YOUR FIRST SIDE HUSTLE
What is a good side hustle to start?
06.09.2021
BY HANUM FAUZIA
As we live in an uncertain situation due to the COVID-19 crisis, many people seek another source to earn extra money. However, not everyone knows how to start their side hustle journey. In fact, there are many opportunities around them.
A side hustle is any employment or project that provides supplemental income and is generally freelance or project-based basically. Starting a side hustle can help you accomplish a wide range of personal and professional goals, from bringing in more income to honing an existing skill.
The key is that you can do this work while maintaining a full-time job; if you've been waiting for a raise all year long, and it's nowhere in sight, this is the perfect way to take control of your finances once and for all.
Kim Perell, an award-winning entrepreneur, bestselling author, tech CEO and angel investor, share their story about how to start our side hustle through the entrepreneur.

Ask these questions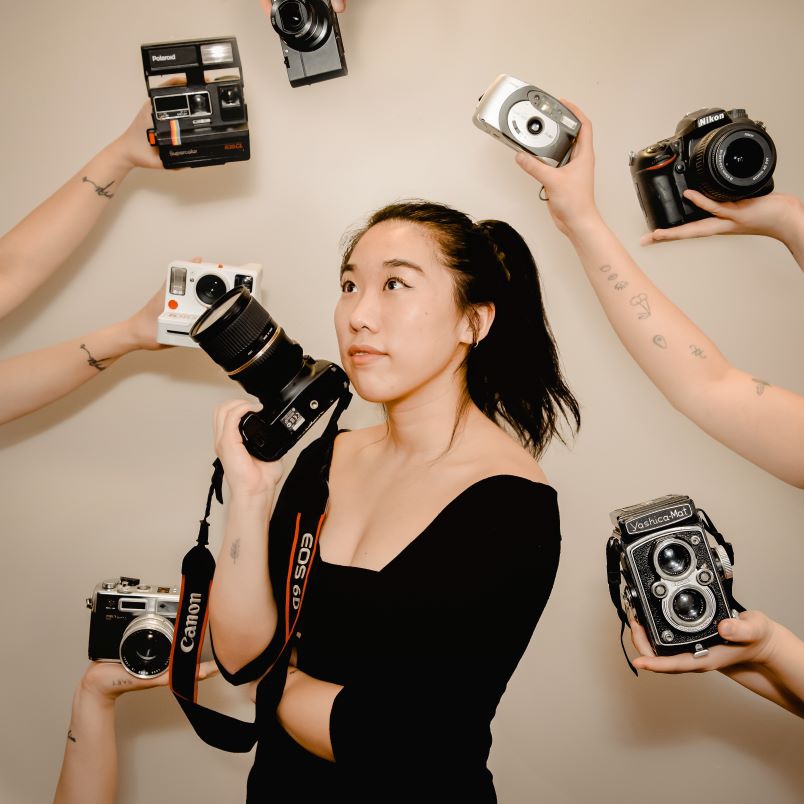 It's important to find a side hustle that is a good fit for your skills and lifestyle. It can start with how much time that you can commit to dedicate to this.
When talking about how much income we need to make this worthwhile, you need to be realistic. Try to write it down and refer to it often. You'll want to know if your time is being well-spent.
Knowing the skills that make this work is also an important job. If we don't know, try to ask a friend what they think you're good at. Shoot to create a list of three.

Find a support system
Whether you're looking to start a business with a like-minded friend or planning on going solo, having a group of people that you can vent to or ask for guidance is key to making any venture a success.
But if you do choose to fly solo, surround yourself with people you can talk to, bounce ideas off of, and get genuine feedback from. Scour your network for people in the same industry, reach out to mentors, and even ask close friends or co-workers for their honest opinions.
From there, ask to be in touch with other entrepreneurs and start connecting with people doing something similar to you.

Explore potential freelance projects and work

With your skills, interests, and time figured out, you can start to consider which side hustles will be best for you. The great news is, 70 percent of small businesses have hired a freelancer in the past, and 81 percent plan to hire freelancers in the future, according to a recent LinkedIn study. This means it's the perfect time to apply for these freelance and contract projects.
Create profiles on freelance listing sites like Upwork, Hubstaff Talent, or Fiverr. If you're unsure how best to market yourself or don't know what jobs to apply for, start searching by skill set. Type "graphic design" into one of the listing sites above to see what gigs companies are hiring for.
Maintain a balanced workload
As you take on more gigs, you may find yourself getting requests from new clients, which can quickly add up. Hold yourself accountable for this new work while maintaining a balance between burning out and making time for yourself.
Don't overcommit yourself to projects, especially if you already have a demanding full-time job. Remember to keep time in your daily schedule for self-care, exercise, and personal activities.
An excellent way to retain a manageable schedule is to set simple and attainable objectives for both your work and personal life, for example:
Work goal: Apply to five new freelance projects this week
Personal goal: Set aside 1.5 hours this weekend to work out, meditate or watch a movie

Start your first side hustle this year by doing this timeline
Months 1-3: Ideate.
Decide who you are as a brand. Lock in your messaging and ideal audience. Go through the technical requirements of setting up a website and creating social media accounts.

Months 4-6: Put your pen to paper and design your brand.

Months 7-9: Get set up.
Think about things like a newsletter subscription, trademarking your name/logo, getting an EIN so you can write and receive checks, and establishing an LLC or sole proprietorship.

Months 10-12: The final launch cycle.
This is when everything comes together. Tie up loose ends, get ready for launch so that everything can run on its own, and be very organized.
#THE S MEDIA
#Media Milenial
#side hustle