CAREER + MONEY
FACING UNEMPLOYMENT DURING THE PANDEMIC
How the pandemic has changed job opportunities in Indonesia
12.05.2021
BY STORTER BEL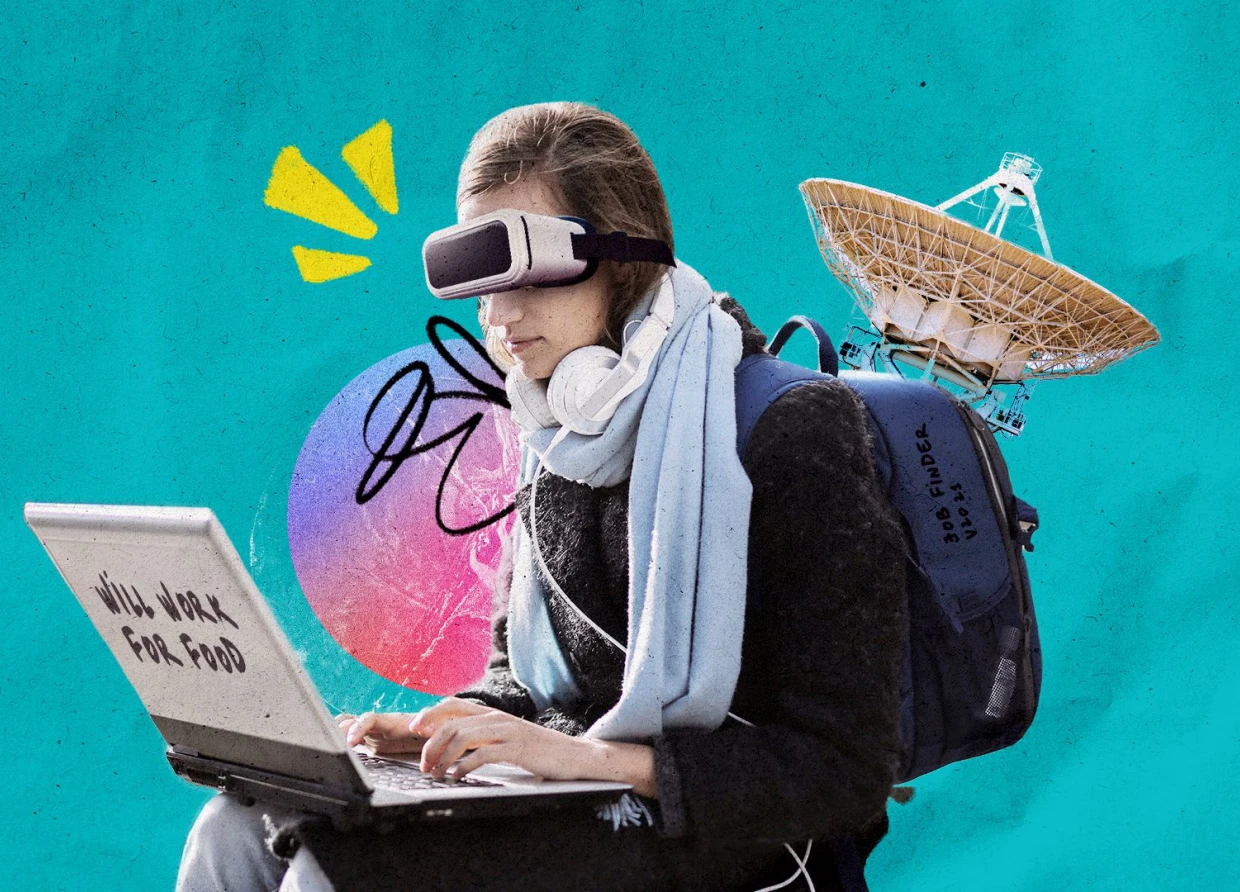 COVID-19 has a vast impact on everyone from the health to the economic sectors as it has wiped out numerous jobs around the world, including in Indonesia. The Conversation reported that 2.3 million people have lost their jobs in Indonesia due to the novel coronavirus as of August 2020.
As a result, the number of unemployed in Indonesia has also increased. A large number of unemployed has allowed Indonesia to enter into a demographic disaster. The definition of a demographic disaster is that Indonesia can become a middle-income trap country, even though Indonesia is already an upper-middle-income country. But the truth is, finding work amid a pandemic is not easy, especially for the fresh graduates. Many companies have also reduced their workforce as they faced a challenge on the cash flow.
Based on the Central Statistics Agency (BPS) data, the population aged 15-24 years is the highest unemployment group, reaching 20.46 percent as of August 2020. This figure is up 1.77 percent compared to the same period the previous year. Not only that, the number of unemployed in Indonesia has reached 9.77 million people.
The highest unemployment rate in Indonesia came from Vocational High Schools (SMK), with a rate of unemployment of 13.56 percent and SMA with 9.86 percent. Additionally, the significant unemployment rate came from people graduating from diploma III graduates with 8.08 percent and universities 7.35 percent.
However, amidst the challenging situations, not many offices allow workers to work from home, and there are only a few people who are comfortable working from home.
Ines Melia Suseno, 20, DKI Jakarta, majoring in communication, faced difficulties during the pandemic while looking for work experience. One of her challenges while working from home is communication issues. According to her, online communications sometimes cause misunderstandings. But that does not stop her from following her passion for working in the communication field. "Actually, if the pandemic has ended and I am given the opportunity, I want to keep trying jobs according to my passion because I want to deepen my skills and experience there," she said. Ines also plans to start her own business shortly.
Stefani Larissa Sugianto, 23, Malang, majoring in food technology, also struggled. "I've been trying and still looking for it. The difficulties I face are meeting qualifications (in terms of experience and specific skills)," she said. Additionally, she found it hard to send her resume to HR. But that did not stop Stefani from finding her passion and planning to continue working in the food industry/FMCG. She's also looking forward to her subsequent studies in the future.
Bintang Nindya Sangaji, 28, Bogor, majoring in communication, is currently working as a content writer and royalties administrator. Though Bintang now has a job, he also stated that he also faced some issues while looking for an opportunity. According to him, having an insider is so crucial in the current state.
Rico Indrawan, 27, Malang majoring in visual communication design. Currently, Rico works as a freelance graphic designer. Being a freelancer has not been easy for him. "I've been looking for a job while being a freelancer. But due to the pandemic, most companies are doing efficiently, and they need workforces with specific skills. That's the difficulty of finding a job," he said.
The truth is, it's been difficult for everyone to look for an opportunity that they are passionate about. But several start-up companies have been helping the young generation during the crisis. Some have allowed freelancers and fresh graduates to work from home. Being a freelancer is not what most people thought they would end up doing after graduating from university. That is why during this pandemic reaching out to people on LinkedIn is the best way to look for opportunities. Harvard Business Reviews stated that "A robust network is a freelancer's best friend," and starting to set a goal for your next achievement is also the best way to start your freelancing journey.
Being a freelancer is an opportunity for you to learn various fields you are interested in. It is not the end for fresh graduates who are struggling to find work. The freelancer world could be your opportunity for your next career. So this is the time that you need to strengthen your CV and portfolio.
#THE S MEDIA
#Media Milenial
#unemployement
#job hunt
#job hunting
#hunting a job
#looking for a job
#job tips