WELLNESS
METTA MURDAYA AND THE JOURNEY OF INDONESIAN INTERNATIONAL JAMU SKINCARE BRAND, JUARA
Behind the trending Juara Skincare that uses Indonesian jamu as key inspiration, Metta Mudaya, and her three best friends, successfully built their skincare empire in the US.
17.03.2022
BY MAXWELL SOETOMO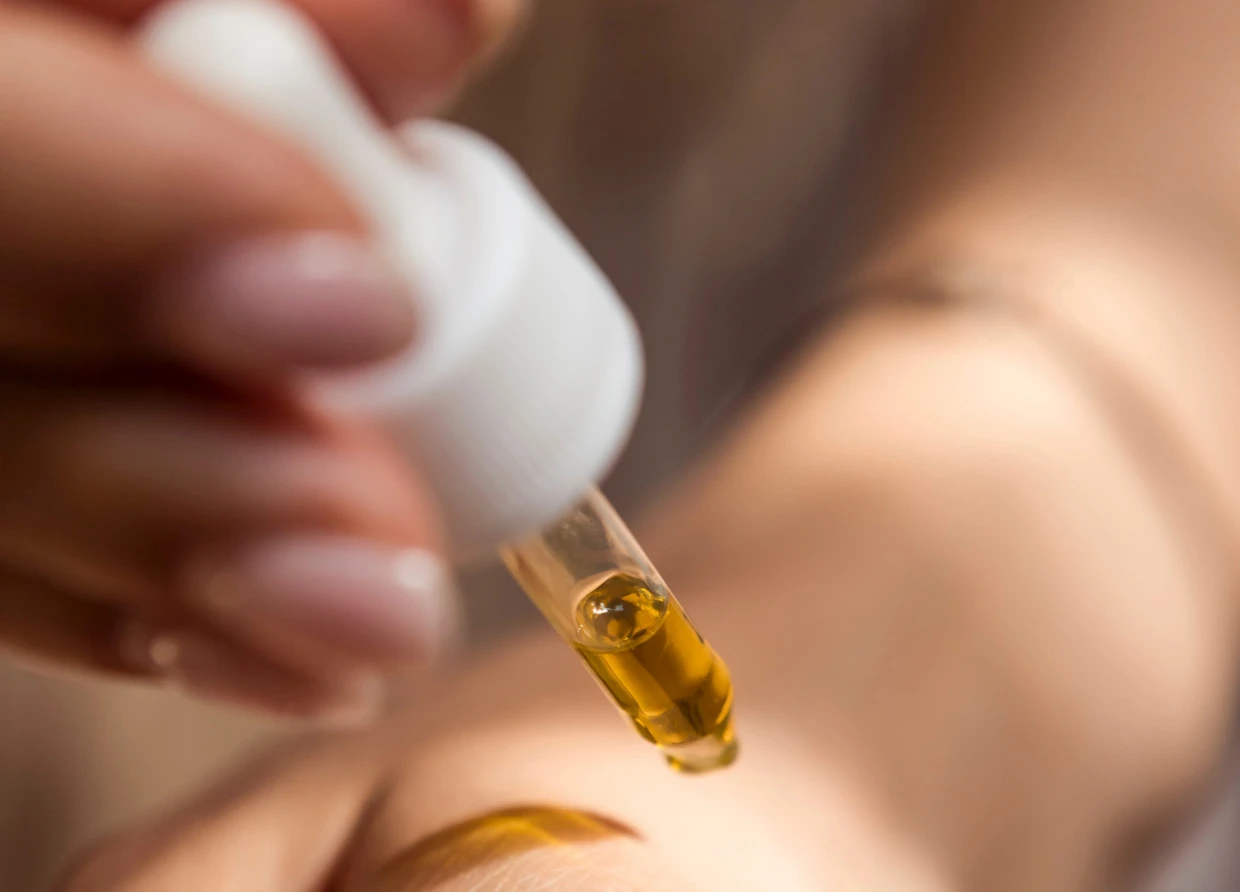 Metta Murdaya is an Indonesian-American successful businesswoman and a graduate of Cognitive Science, UC Berkeley, United States. Along with three of her best friends, Yoshiko Roth, Jill Sung, and Tami Chuang, together they build their beauty brand empire, Juara Skincare, in 2004.
Yoshiko has had strong experience in the skincare business as she worked once in a skincare company. Jill is an endodontist and Tami is Metta's childhood best friend.
The four of them were at the age of their 30s, working in New York City, and realized that they have been neglecting wellness for quite some time. They realized that they needed a holistic refresh. In their overwhelming moments, they spent the time after work studying the ancient Indonesian healing tradition of "jamu".
Fortunately, Metta has grown up to be more familiar with the traditions. She was the one who showed her friends how to grind the ingredients with their hands, taking in the colors and scents, as well as teaching them how to mix the powders and tonics together. All three of her best friends were hooked up ever since.
The birth of Juara
Derived from ancient Indonesian rituals, the skincare product, Juara, is born from jamu recipes that are validated by Western science and are admitted as safe for all skin types.
Metta explained that her products are the adaption of beauty and health rituals for the ancient Indonesian kings and queens. All of its key ingredients are made from plant and natural herbs. The product is then packed in batik, an Indonesian art signature.
Juara skincare is also formulated for the body to address concerns like acne and blemishes, aging, dryness or dehydration, fine lines, and wrinkles, as well as dark spots and uneven skin tone. The products are free from sulfur, paraben, phthalates, animal testing, and any other artificial coloring.
The business started out in a tiny kitchen on the Lower East Side, New York, but now has grown to worldwide distribution. The hard work of the four of them finally paid off.
The beauty editors from American magazines started noticing the beauty brand, exposing that celebrities like Brooke Shields, Keri Russel, Ashley Greene, and Maggie Gyllenhaal, have been using the Juara products.
In 2015, the beauty brand was labeled as Trendsetter from Cosmoprof North America Trendscouts which was held at Mandalay Bay Convention Center, Las Vegas.
Jamu Lifestyle
Metta also recently published a book "Jamu Lifestyle: The Indonesian Herbal Wellness Tradition" last February. The book was published by Afterhours, a Jakarta-based publisher, and is an informative guidebook featuring a collection of ingredient profiles and easy-to-follow recipes that are aimed to restore the body and soul.
Driven by the pandemic that encouraged many to rethink and reprioritize health, the field of alternative medicine has been booming globally. Asian centuries-old medicinal is one of those that are in high demand, Indonesian jamu is no exception.
Jamu is a traditional medicinal drink from Indonesia. The most common ingredients of the drink are ginger, turmeric, and cinnamon, all of which have anti-inflammatory properties.
Etymologically, researchers traced the word "Jamu" back to two ancient Javanese words: djampi, which means healing through herbs, and oesodo, which is simply translated as health. Historically, Jamu is formulated as both a preventative health measure and treatment for chronic pain and inflammatory diseases.
#THE S MEDIA
#Media Milenial
#jamu
#juara skincare
#metta murdaya
LATEST NEWS
We have a vast selection of rolex replica such as the Daytona, Milgauss, Submariner, Explorer, Gmt Master II in http://www.localdlish.com
We have a vast selection of rolex replica such as the Daytona, Milgauss, Submariner, Explorer, Gmt Master II in http://www.localdlish.com
We have a vast selection of rolex replica such as the Daytona, Milgauss, Submariner, Explorer, Gmt Master II in http://www.localdlish.com
We have a vast selection of rolex replica such as the Daytona, Milgauss, Submariner, Explorer, Gmt Master II in http://www.localdlish.com
We have a vast selection of rolex replica such as the Daytona, Milgauss, Submariner, Explorer, Gmt Master II in http://www.localdlish.com
We have a vast selection of rolex replica such as the Daytona, Milgauss, Submariner, Explorer, Gmt Master II in http://www.localdlish.com
We have a vast selection of rolex replica such as the Daytona, Milgauss, Submariner, Explorer, Gmt Master II in http://www.localdlish.com
We have a vast selection of rolex replica such as the Daytona, Milgauss, Submariner, Explorer, Gmt Master II in http://www.localdlish.com
We have a vast selection of rolex replica such as the Daytona, Milgauss, Submariner, Explorer, Gmt Master II in http://www.localdlish.com
We have a vast selection of rolex replica such as the Daytona, Milgauss, Submariner, Explorer, Gmt Master II in http://www.localdlish.com
We have a vast selection of rolex replica such as the Daytona, Milgauss, Submariner, Explorer, Gmt Master II in http://www.localdlish.com
We have a vast selection of rolex replica such as the Daytona, Milgauss, Submariner, Explorer, Gmt Master II in http://www.localdlish.com
We have a vast selection of rolex replica such as the Daytona, Milgauss, Submariner, Explorer, Gmt Master II in http://www.localdlish.com
We have a vast selection of rolex replica such as the Daytona, Milgauss, Submariner, Explorer, Gmt Master II in http://www.localdlish.com
We have a vast selection of rolex replica such as the Daytona, Milgauss, Submariner, Explorer, Gmt Master II in http://www.localdlish.com
We have a vast selection of rolex replica such as the Daytona, Milgauss, Submariner, Explorer, Gmt Master II in http://www.localdlish.com
We have a vast selection of rolex replica such as the Daytona, Milgauss, Submariner, Explorer, Gmt Master II in http://www.localdlish.com
We have a vast selection of rolex replica such as the Daytona, Milgauss, Submariner, Explorer, Gmt Master II in http://www.localdlish.com
We have a vast selection of rolex replica such as the Daytona, Milgauss, Submariner, Explorer, Gmt Master II in http://www.localdlish.com
We have a vast selection of rolex replica such as the Daytona, Milgauss, Submariner, Explorer, Gmt Master II in http://www.localdlish.com