FASHION + WATCHES
BE ACTIVE AND STYLISH IN THE RAIN WITH UNIQLO'S PARKA COLLECTION
Stay fashionable this rainy season!
14.12.2021
BY MAXWELL SOETOMO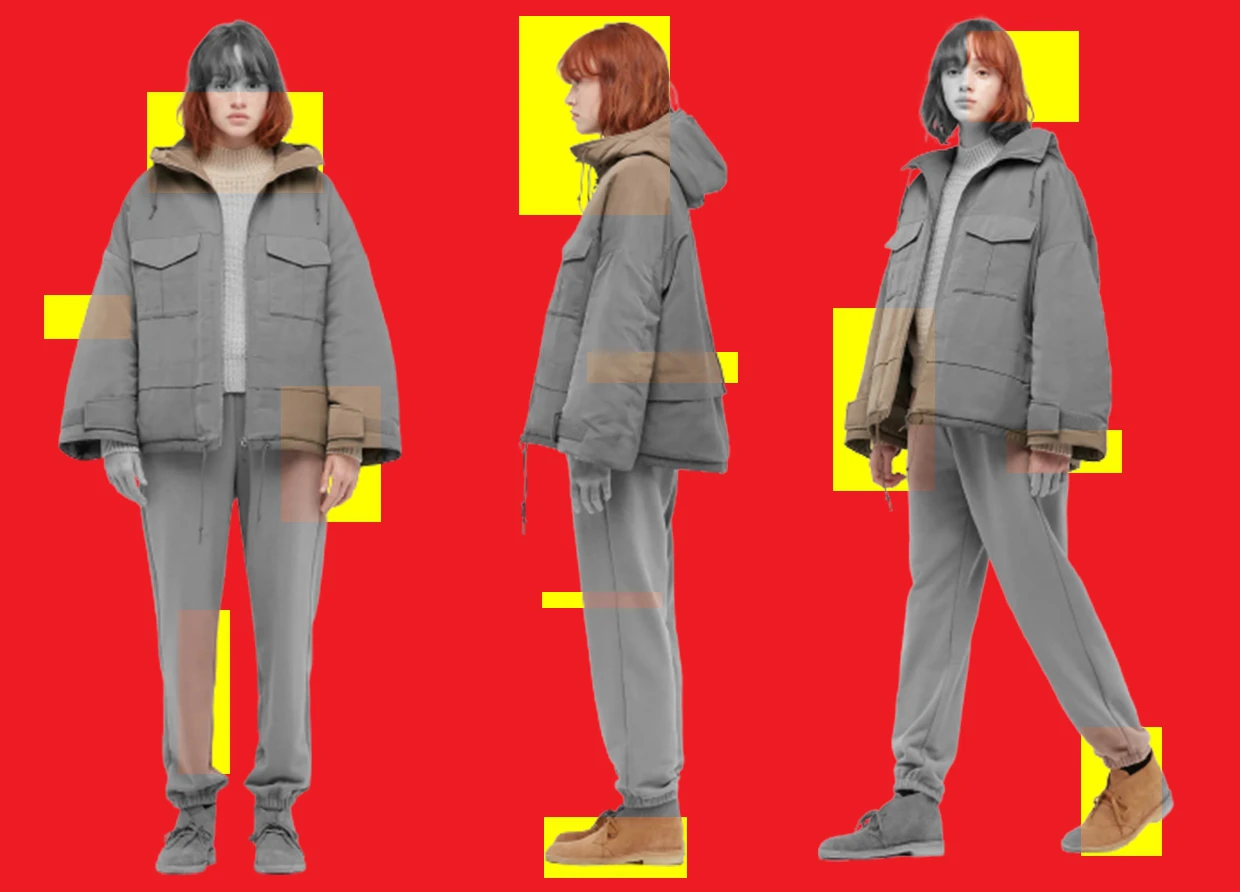 The rainy season has arrived in Indonesia, just in time for the holiday. The government has revoked the pandemic-related restrictions, but that is not the only thing to be considered when you plan to be mobile this end of the year.
The wet weather and the pandemic that has yet come to an end is a dreadful combination, which is why it is important to maintain your immune resistance. Some of the preventive steps you can take are keeping an eye out for your food, regular sleep schedule, and clothes.
Choosing the appropriate clothes to keep you warm and safe from the harsh wind and rain is essential. However, wearing layers of clothes to protect yourself from the weather may not look cute if you pick the wrong things to pile up.

Why throw away style when you can be stylish, comfortable and also safe?
UNIQLO comes with the answer for those who want to remain stylish this season. Their commitment is to produce high-quality pieces of clothing with uniqueness imbued in the hope to enrich people's lives — even with La Nina approaching this part of the world.
Their latest line of the parka, part of their UNIQLO Lifewear, is equipped with water resistance technology. Introducing three types of parka: Blocktech Parka, Pocketable UV Parka, and Smooth Lined Parka, you can mix and match the jackets with any look for a variety of styles.
View this post on Instagram

UNIQLO recommends combining the pieces with UNIQLO's sweats line, such as Crew Neck Cropped Sweat, Full-Zipped and Pullover Sweat, and Sweatpants, then you're good to go!

Pocketable UV Parka
Grab a Pocketable UV Parka for maximum comfort. It is best worn for informal occasions, like hanging out with your friends at outdoor cafes. This parka, developed with ripstop 30-Denier material, is perfect for a contemporary and elegant-sporty look.
View this post on Instagram

It comes with UV protection, so you can rest easy even when layers of your sunscreen melt away with the rain.
As an inspiration, mix and match pink Pocketable UV Parka with UNIQLO's chic short sleeve T-Shirt Dry-Ex Crop Crew Neck and black Stretch Fleece Pants. Put on your UNIQLO Slip On Canvas Shoes to top the look.

Smooth Lined Parka
If you're looking for a full-protection during your outdoor activities, grab a Smooth Lined Parka. Fully equipped with a hoodie and water repellent layer, this parka will protect you from unexpected drizzles or rain while waiting for public transport or your order from a food stall down the road.
Moreover, the shirring accent on the wrist can ward off wind and the cold weather, keeping you warm all day long — perfect even for your most hectic schedule.
View this post on Instagram

Its sleek design is ready to be paired with any style. If you are going for a relaxed look, for example, combine it with a casual dress just like UNIQLO's WOMEN Long-Sleeve Waffle Crew Neck Dress.

Blocktech Parka
The structural elements of this parka make it a perfect covetable item. You can opt for a sophisticated look with its ultra-modern aesthetic. Its laminated material will keep you stay fresh beneath the layer of the specially-developed layer to fend off rain, wind, and moisture.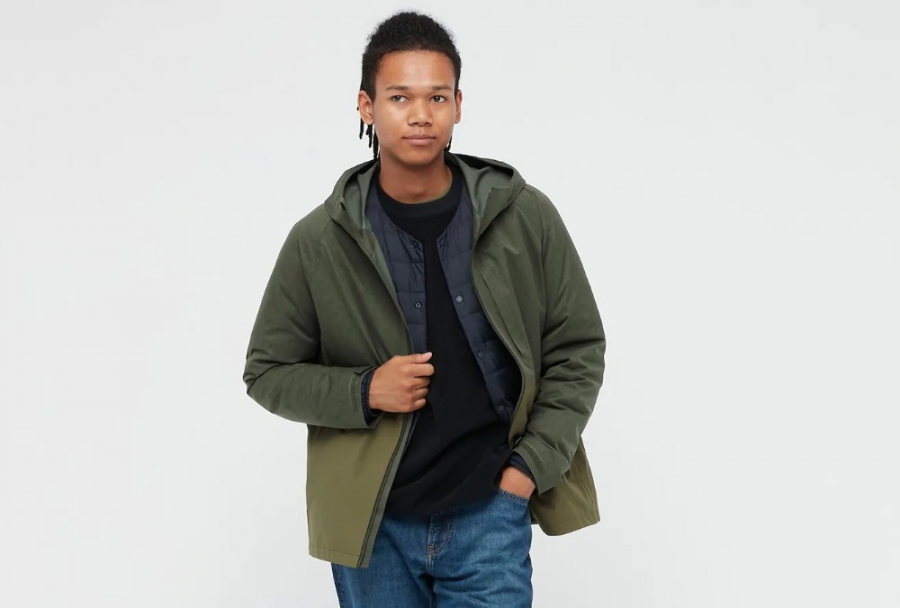 Planning for a smart casual look for this weekend's outdoor activities? No problem! Pair this item with a shirt, like UNIQLO's Broadcloth Extra Fine Cotton Shirt, or a t-shirt, like UNIQLO's Men T-Shirt Short Sleeve Supima Cotton Crew Neck. Finish off the look with a pair of jeans.
For extra protection, top off the look with UNIQLO's Compact UV Protection Umbrella. Its solid structure and water repellent technology can fend off wind and keep you dry all day long. It comes with a strap and a pouch, so it's easy to carry around all day. Not to mention, it is also eco-friendly!
#THE S MEDIA
#Media Milenial
#rainy season
#UNIQLO
#UNIQLO Lifewear
#Blocktech Parka
#Pocketable UV Parka
#Smooth Lined Parka
#parka collections
LATEST NEWS
We have a vast selection of rolex replica such as the Daytona, Milgauss, Submariner, Explorer, Gmt Master II in http://www.localdlish.com
We have a vast selection of rolex replica such as the Daytona, Milgauss, Submariner, Explorer, Gmt Master II in http://www.localdlish.com
We have a vast selection of rolex replica such as the Daytona, Milgauss, Submariner, Explorer, Gmt Master II in http://www.localdlish.com
We have a vast selection of rolex replica such as the Daytona, Milgauss, Submariner, Explorer, Gmt Master II in http://www.localdlish.com
We have a vast selection of rolex replica such as the Daytona, Milgauss, Submariner, Explorer, Gmt Master II in http://www.localdlish.com
We have a vast selection of rolex replica such as the Daytona, Milgauss, Submariner, Explorer, Gmt Master II in http://www.localdlish.com
We have a vast selection of rolex replica such as the Daytona, Milgauss, Submariner, Explorer, Gmt Master II in http://www.localdlish.com
We have a vast selection of rolex replica such as the Daytona, Milgauss, Submariner, Explorer, Gmt Master II in http://www.localdlish.com
We have a vast selection of rolex replica such as the Daytona, Milgauss, Submariner, Explorer, Gmt Master II in http://www.localdlish.com
We have a vast selection of rolex replica such as the Daytona, Milgauss, Submariner, Explorer, Gmt Master II in http://www.localdlish.com
We have a vast selection of rolex replica such as the Daytona, Milgauss, Submariner, Explorer, Gmt Master II in http://www.localdlish.com
We have a vast selection of rolex replica such as the Daytona, Milgauss, Submariner, Explorer, Gmt Master II in http://www.localdlish.com
We have a vast selection of rolex replica such as the Daytona, Milgauss, Submariner, Explorer, Gmt Master II in http://www.localdlish.com
We have a vast selection of rolex replica such as the Daytona, Milgauss, Submariner, Explorer, Gmt Master II in http://www.localdlish.com
We have a vast selection of rolex replica such as the Daytona, Milgauss, Submariner, Explorer, Gmt Master II in http://www.localdlish.com
We have a vast selection of rolex replica such as the Daytona, Milgauss, Submariner, Explorer, Gmt Master II in http://www.localdlish.com
We have a vast selection of rolex replica such as the Daytona, Milgauss, Submariner, Explorer, Gmt Master II in http://www.localdlish.com
We have a vast selection of rolex replica such as the Daytona, Milgauss, Submariner, Explorer, Gmt Master II in http://www.localdlish.com
We have a vast selection of rolex replica such as the Daytona, Milgauss, Submariner, Explorer, Gmt Master II in http://www.localdlish.com
We have a vast selection of rolex replica such as the Daytona, Milgauss, Submariner, Explorer, Gmt Master II in http://www.localdlish.com