ART + CULTURE
WHAT WE KNOW ABOUT 'PELANGI TANPA WARNA'
Everything we know about the upcoming film "Pelangi Tanpa Warna", starring Rano Karno dan Maudy Koesnadi.
22.02.2022
BY MAXWELL SOETOMO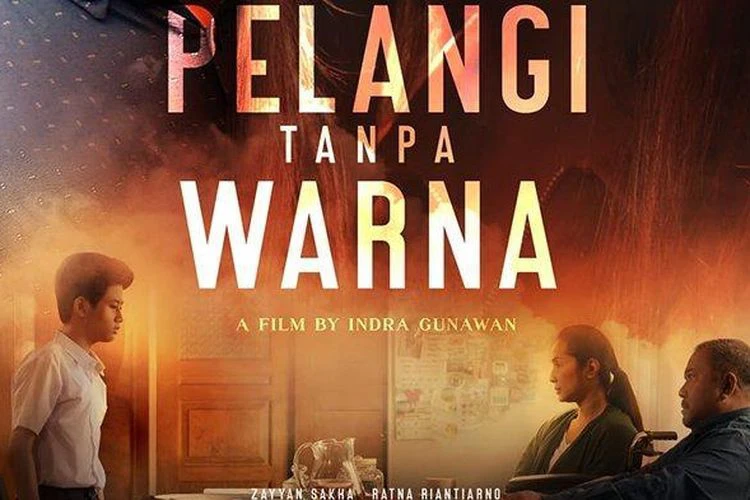 "Pelangi Tanpa Warna" is a film about Alzheimer's disease. Adapted from the novel created by Mahfrizha Kifani in Kwikku platform, the family theme drama is directed by Indra Gunawan, who previously directed the sequel of Dear Nathan, Hello Salma (2018), as well as Dear Nathan (2017), Serendipity (2018), #StopOnYou (2021), and Kabut (2021). The film is rated PG-13.
Played by two senior actors, the idea of this film came from the Falcons Script Hunt Competition which was held on September 1, 2020. The scriptwriting of this one-hour-22-minutes film is all based on Mahfrizha's written work.
Official posters were released on Falcon Pictures's official Instagram account on January 20, 2022. On the same day, the trailer was released on Youtube. The film can be watched in theatres from last Thursday.
Sypnosis and Cast
The film revolves around a family that is living in harmony and warmth but is later disrupted by the declining health of Kirana Putri (Maudy Koesnadi), the wife. In the movie, a choice will have to be made by the husband, Fedi Bagaskoro (Rano Karno), and Kirana as they fight for their marriage and the future of their son, Divo Radya Bagaskoro (Zayyan Sakha).
Day by day, Kirana's memories slipped away slowly, from forgetting the kitchen's spices to forgetting memories she had with her husband, son, as well as grandmother (Ratna Riantiarno). With the disease, her emotions were described as unstable.
The loyalty and patience of Fedi will be tested as Kirana's health constantly declines. Divo knows what happened to his family. Yet, he did not try to do anything to help. For the young lad, he felt that the pain was overwhelming. Now, the family must come to a solution in case Kirana's disease is not getting any better.
Alzheimer vs Dementia
As a senior actress, Maudy, admitted that she had to do in-depth research about the disease. To play her role, she sometimes consulted with doctors and read several books related to the topic.
Maudy added in a press conference that thanks to the film, it could represent the feelings of patients from the disease. She also affirmed that patients need a solid support system and shared the difference between Alzheimer's and Dementia from her research prior to the movie.
Alzheimer's is a type of dementia that influences memory, way of thinking, and behavior. Quoted from Mayoclinic, the disease is a progressive neurological disorder that causes the shrink of the brain called atrophy and brain cells slowly die. Alzheimer's symptoms will develop to become worse.
While Dementia is a more general term for the decline of the mentality, Alzheimer's is a specific disorder and will exist in 60-80 percent of Dementia cases.
#THE S MEDIA
#Media Milenial