TRAVEL + LEISURE
VOCO OFFERS ELEGANT AND UNFORGETTABLE SENSATION IN KOREA AND SINGAPORE
Voco officially introduced two hotels in Southeast Asia: Voco Orchard Singapore and Voco Seoul Gangnam.
05.08.2022
BY YUKE RATNA
IHG Hotels & Resorts, one of the world's leading hotel groups, launched its premium hotel brand, Voco Hotels in Southeast Asia and Korea through the opening of Voco Orchard Singapore and Voco Seoul Gangnam.
Launched in 2018, Voco Hotel combines well-known brands with the comfort and unique charm of each hotel. The name 'voco' means 'to invite', and comes from Latin, which emphasizes caring, friendly, and charming elements.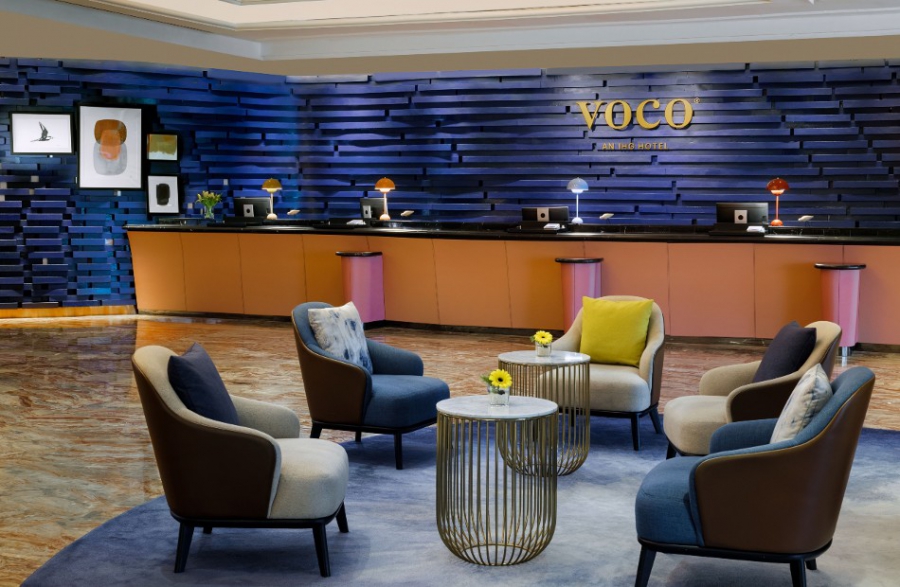 In line with the unique character of each Voco Hotel, Voco Orchard Singapore and Voco Seoul Gangnam offer the sensation of a local experience inspired by the hotel's location. Every guest will feel the sensation of a warm greeting from a Voco Hotel, a fast and easy check-in process, local snacks and Voco Hotel personnel who are ready to pamper guests with reliable service.
Voco Hotel carries the concept of sustainability or environmental friendly while offering the sensation of good quality sleeping by presenting a distinctive touch of Voco in each room, such as high-quality bedding made of 100% recycled material. The jumbo-sized bathroom facilities also offer eco-friendly concepts that guests can enjoy, such as Antipodes at Voco Seoul Gangnam, a well-known plant-based organic skincare product, and Apotheke at Voco Orchard Singapore, a plant-based organic skincare product from New York.
Voco Orchard Singapore is equipped with 423 rooms featuring a unique, exclusive touch and promises an unforgettable stay. Located in the world-famous Orchard Road area of Singapore, this iconic hotel is just a 10-minute walk from the exquisite Botanic Gardens, which was listed as a UNESCO World Heritage Site in 2015.
There is also a culinary area ready to indulge, including four restaurants and bars: Opus Bar & Grill, il Cielo, D9 Cakery, and Iggy's, as well as more than 1,850-square-meter meeting and event areas, which will continue to tempt guests to enjoy Voco life.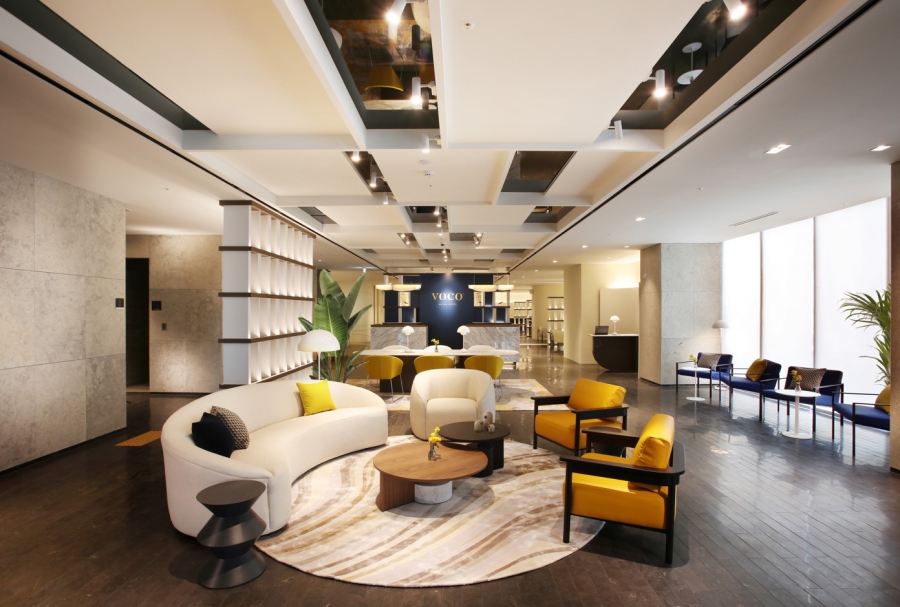 Furthermore, Voco Seoul Gangnam has 151 rooms perfectly located in the heart of the vibrant Gangnam district in Seoul, one of the most popular tourist and economic districts, known for its trendy restaurants, high-end shopping malls of famous designers, and sparkling nightlife. A number of facilities will pamper guests at this hotel, including Amarillo, an 85-seat restaurant, three meeting rooms covering a total area of 600-sqm, self-laundry room, and fitness center.
A shared kitchen is also available for guests on each floor. Enjoy the sensation of a bathtub overlooking the stunning blue sky of Gangnam or unwind in a private room with a Hinoki bath for the ultimate Onsen experience.
Voco Hotels have also continued to evolve as part of its global ambition to welcome guests at 200 Voco Hotels located in leading urban and recreational areas in the last 10 years. Recent hotel openings include Voco Brisbane City Centre, Voco Venice Mestre - The Quid, Voco Auckland City Center and Voco Melbourne Central.
As proof of the growing global popularity of the Voco brand, Southeast Asia and Korea will be the locations for three other hotel openings in Vietnam and Thailand in the next two years.
Voco Hotels invited guests to explore Singapore and South Korea with the launch of its newest hotel. Don't miss out on discounts of up to 20% if bookings are made at least three days in advance or take advantage of IHG One Rewards, IHG's new and best global loyalty program in the hotel industry, which offers guests a travel experience with 4X bonus points for stays taken from now through August 2022!
To register for this exclusive offer, please visit this link. Non-members can directly register for IHG One Rewards here.
#THE S MEDIA
#Media Milenial
#Voco Orchard Singapore
#Voco Seoul Gangnam
#Voco Hotel