COUNTRY SPECIAL
THREE INDONESIAN WOMEN WHO ACHIEVE SUCCESS IN STEM 
They break the stereotype!
31.12.2021
BY HANUM FAUZIA
Today's workforce is more diverse than ever. According to a data study conducted by LinkedIn, the proportion of female leaders has increased by an average of two percent over the last ten years across the 12 industries studied.

More women have entered the STEM (Science, Technology, Engineering, and Mathematics) fields since 1978 and succeeded. Here are three Indonesian women who manage to achieve success in the traditionally male-dominated field, per Cosmopolitan Indonesia.

Jane Aurora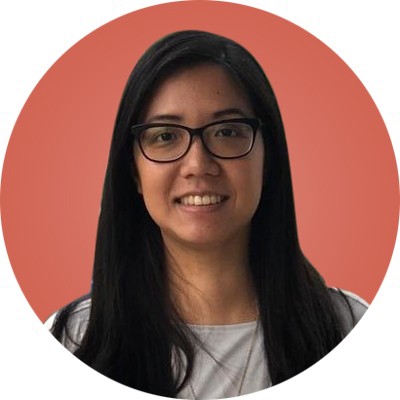 Jane is the third generation successor of the Nawilis workshop, and she is in charge of the workshop's finances. Despite her title as Finance Director, Jane is constantly multitasking for this family business. From marketing to legal, Jane expanded her knowledge by attending seminars on finance, accounting, taxation, management, human resources, and managing social media for business accounts. However, Jane admits that in the world of workshops, women are still underrepresented.

She joined the Society of Women Engineers club at California State Polytechnic University Pomona, where she met other women studying engineering. Jane later changed her major to Electrical Computer Engineering and was one of three students in the class. After completing her bachelor's degree, Jane spent six years as a Product Engineer at Skyworks, a mobile chip manufacturing company. From there, Jane is on a mission to show that engineering is genuinely for everyone.

As a result, she established the Society of Women Engineers Jakarta in 2017 to raise awareness that there are no barriers for women to enter the engineering field. "Women are needed in the engineering world because there are many products and technologies that can be used by women and make their lives easier," she said.

In line with her vision, she also said, "I want women to know that a software engineering graduate can earn a starting salary of 12 million. Demand is extremely high, but supply is extremely low, with males accounting for 80 percent of the supply. I believe that if women enter the technical field, they will be treated equally."

Neneng Goenadi

Neneng is the first woman to hold the position of Managing Director at Grab Indonesia, having been appointed in February 2019. Her role focuses on improving all of the company's services to driver-partners and employees, particularly in the transportation segment.

Even in the technology industry, women now make up an average of 30 percent of the workforce. Even in Neneng's company, women only make up 40 percent — although women hold half of the positions in the senior leadership team.

"I take a family approach with all of my employees. I strive to be a person who is open and accessible to employees. This is one of my methods for mentoring the next generation's successors," she explained.

With an open work culture typical of modern technology corporations, Neneng also leads by not limiting her employees' creative and critical thinking space.

She also strives to encourage women to break free from the traditional male-oriented stigma in the professional world under her leadership. "We have female leaders for the data science team, economics, product marketing, and much more," Neneng said.

Tania Artawidjaya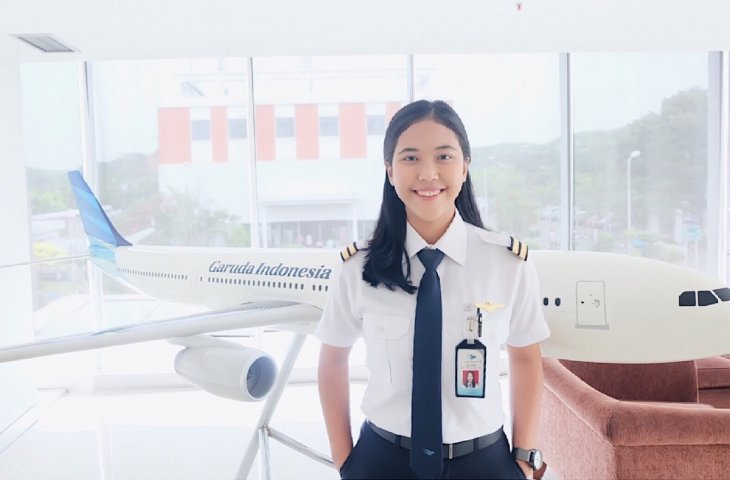 Tania is a female pilot — a first officer, to be exact. She is responsible for flying commercial passenger jets for Garuda Indonesia on domestic and international routes.

"Female pilots continue to be in the minority," she said. "However, as a female pilot, the work environment requires me to meet the same standards as male pilots, not least in terms of workloads, safety, service, skills, and knowledge," Tania explained.

Although her position appears to be male-dominated, Tania said she has observed significant progress in the aviation field. Specifically, there is a growing level of tolerance in the workplace, particularly among fellow first officers, captains, and management colleagues who encourage female pilots to pursue a career.

Tania must, of course, perform both physically and mentally as a pilot. One of the most difficult challenges for her is adapting on each flight with new coworkers, different passengers, different environments, and other uncontrollable variables.
#THE S MEDIA
#Media Milenial
#indonesian women success