TRAVEL + LEISURE
SUMMER AT ROYAL MANSOUR MARRAKECH
Le Jardin is the perfect spot for an enchanting break during summer days.
28.07.2022
BY YUKE RATNA
Le Jardin is the perfect spot for an enchanting break during summer days. Spending a day by the pool in Marrakech at Le Jardin Royal Mansour is not exclusive to hotel guests.
Pool Day Passes are available for non-resident guests to indulge into an exceptional setting in the heart of the ochre city, to enjoy an al fresco lunch and relax on the sun beds or in the privacy of one of the exclusive pavilions.
There is something for all tastes, different Day Pass packages are offered throughout the summer.
The first package allows you to book a sunbed for the day to enjoy the elegant and peaceful swimming pool with 30-meter-long and 20-meter-wide. The Day Pass includes a welcome mocktail and lunch at Le Jardin restaurant. The menu created by Chef Yannick Alléno, is a hymn to travel and culinary discoveries.
A glimpse of the menu will reveal: Beetroots Carpaccio with orange, Marinated Royal Sea Bream Ceviche, Organic Salmon Nigiri, Crispy Prawns with grapefruit juice and roasted seeds, Marinated Lamb Chops with Kombu Seaweed, Sea Bream with Lemongrass in a banana leaf. For dessert, a Frosted Coconut, an Iced Hazelnut Cream, Gianduja Chocolate or a selection of ice creams and sorbets.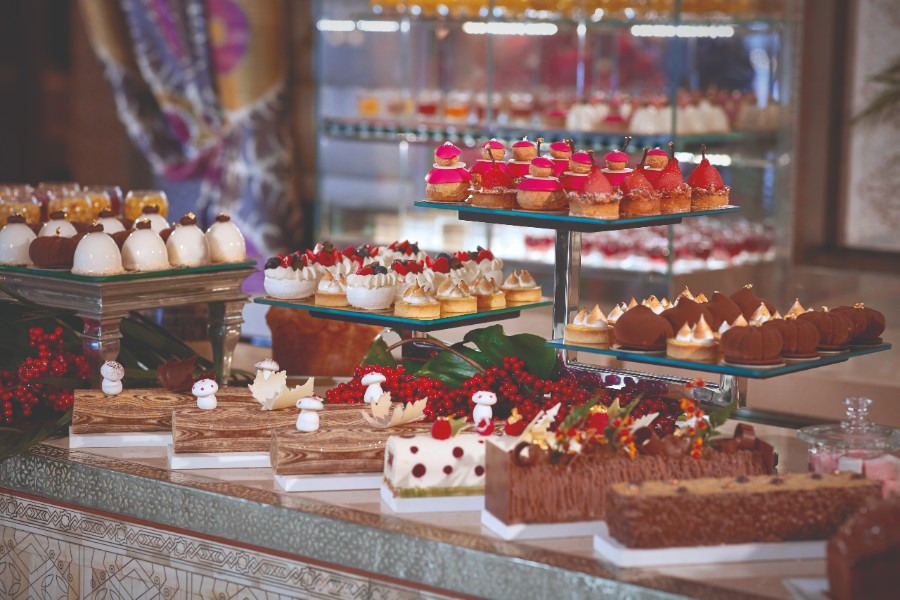 For more privacy, the poolside Pavilions with their air-conditioned living room, dining room, terrace and bathroom are the perfect shelters to fully enjoy a day of Far Niente and relaxation with loved ones.
Day Pass: 1 250 MAD per person / including sunbed
Petit pavilion: 3 000 MAD for two / including a small pavilion
Grand pavilion: 5 500 MAD for 4 / including a large pavilion
Free day pass for children under 6 years old and 50% discount for children aged 6 to 12.
This offering is included a welcome mocktail, 3 courses lunch and a snack, and 20% off on the Spa menu.
Each pavilion has an air-conditioned living room, a terrace, and a bathroom. Additionally, there are two deckchairs in the Petit Pavilion, and four in the Grand Pavilion.
Offers are available until December 31, 2022, and cannot be combined with other current offers.
The pool is open from 09:30 AM to 6:30 PM to both hotel guests and non-residents. Le Jardin restaurant is open every day for lunch from 12:00 PM to 4:30 PM throughout the year.
#THE S MEDIA
#Media Milenial
#Le Jardin
#Royal Mansour
#Marrakech