TRAVEL + LEISURE
REVENGE TRAVEL: IT IS HAPPENING AROUND THE WORLD, BUT WHAT IS IT?
This phenomenon is happening around the world, including in Indonesia.
02.09.2021
BY SYIFA
The coronavirus pandemic has undeniably given a great blow to the tourism industry around the world. For almost 2 years, we expected to stay at home. Many governments imposed strict regulations to keep Covid-19 cases numbers stay low.
Over time, people have become tremendously bored due to these various restrictions — especially those who used to take vacations regularly but had to cancel because of the pandemic. The desire to travel, of course, will be even greater.
This phenomenon then gave rise to a new term called 'revenge travel'. This is a term that has recently appeared and will be mentioned even more in the future.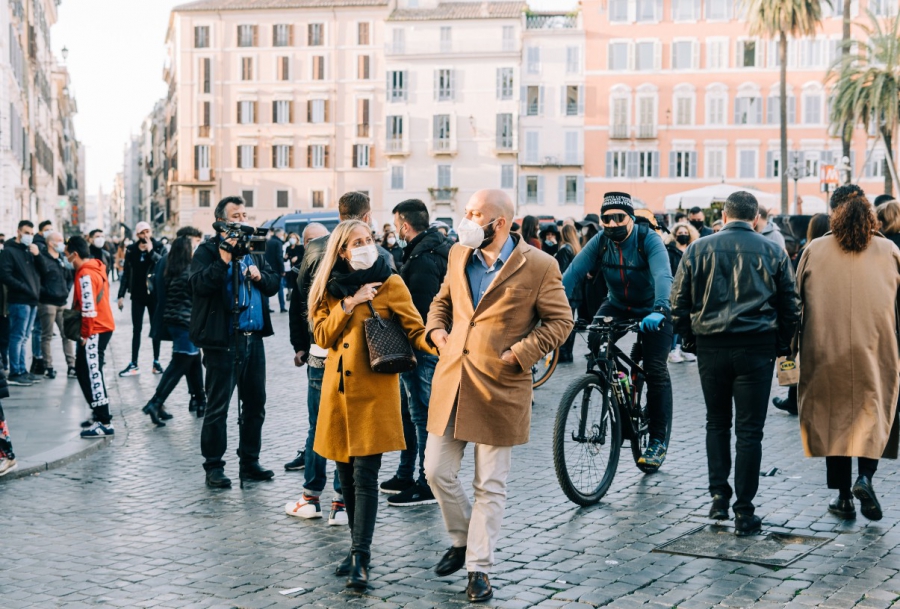 What is revenge travel?
Revenge travel is a phenomenon where people want to break free from the mundane routine that has developed after the coronavirus pandemic. People are tired of following the same routine day after day, locked inside their own homes, unable to go out in fear of contracting the virus.
After almost 2 years of living at home, people will feel exhausted and want to go out again. They want to see nature, visit the mountain and the beach, or other tourist attractions.
Revenge travel happens when the situation is considered safer than before. There will be a significant rise in travel once many attractions reopen.
It's happening around the world
From the study conducted by Booking.com, about 72 percent of people feel that vacations in 2021 will be much more important compared to vacations before the pandemic. Meanwhile, 68 percent of people whose vacations were canceled in 2020 said they really want to travel again in 2021.
The travel website MakeMyTrip also found an increase of about 200 percent in hotel bookings in India since the government relaxed the restrictions.
India is one of the countries that has experienced revenge travel. In the last few weeks, their government has eased the lockdown restriction that resulted in revenge travel. All domestic flights were reportedly sold out. At the same time, hotel occupancies were also reported to be full.
A destination city called Manali in India was crowded by Indians who were fed up after months of lockdown. Some viral photos and videos on social media showed huge crowds in the city.
#WATCH | Tourists throng Manali town in Kullu district as Himachal Pradesh government eases COVID restrictions pic.twitter.com/snIiwfcIo5

— ANI (@ANI) July 5, 2021
This revenge travel has also happened in many countries around the world. In China, for example. According to a report by McKinsey & Company, in the mid-2020, the Chinese confidence in domestic traveling rose to 60 percent after the lockdown was over.
Revenge travel also happens in the USA. A Harris Poll survey on 2.500 Americans at the beginning of May 2021 found that the desire to travel is actually getting stronger along with the worsening of the pandemic crisis.
Despite the health risks, they really wanted to get back in touch with their distant closed ones. The change of atmosphere is also a key factor in why people really want to travel.
Meanwhile, in England, there's a booking surge for family reunion vacations in the 2021-2022 holiday seasons. There's a rise of 17 percent compared to the holiday season of 2019.
Those numbers showed that a lot of families really want to meet each other after their vacation plans in 2020 were canceled.
It's happening in Indonesia too
This revenge travel has also been reported in Indonesia. Yes, according to the Minister of Travel and Creative Economic Sandiaga Uno, revenge travel has already happened in Bandung, West Java, since the government loosened the PPKM regulation a few days ago.
For example, you usually need about 1 hour 45 minutes of ride from Bandung to Garut. But for the last couple of weeks, you're gonna need over 2 hours of a ride because so many people have decided to get out of the house and travel.
It's not only happening at Bandung but also in other destinations in Indonesia. Since the government loosened the level 4 PPKM, not to mention the lower fee for the PCR test, many people have been planning their vacation soon.
"We admit that the people really want to travel. From the Google Trend analysis, staycation hotels at Borobudur, Labuan Bajo, have seen a significant escalation," Sandiaga said.
Like what happened in Puncak a few days ago, the popular tourist destination experienced a terrible traffic jam because of the dense mobility of people who wanted to go for a vacation.
The bright side with this revenge travel, we could expect a boost in the Indonesian economy, especially in the tourism sector. But it is not without risk.
Revenge travel really poses such a dangerous risk, especially for countries where the positive cases have not been controlled. Moreover, there's this new Delta variant that is much more dangerous. It is not impossible that there may be another wave of the pandemic re-emerge in our country.
So for right now, Sandiaga can only ask the people always to comply with the health protocols. He also asked everyone in the travel industry to tighten their health protocols for visitors.
The ministry will also be coordinating with the local governments and the hotel association for them to be able to prepare when there's a massive surge of travelers in the future.
"We need to be cautious so that the Covid-19 numbers could be kept quite low. Especially when there's an outburst of travelers after the government keeps loosening PPKM. We need to keep innovating, adapting, and collaborating," Sandiaga closed.
#THE S MEDIA
#Media Milenial
#Revenge Travel
#Sandiaga Uno
#Coronavirus Pandemic