SPEED + BEYOND
HONDA INTRODUCES SEDAN CIVIC SI
Honda America presents a four-door sedan with a performance engine.
25.10.2021
BY A. NUGROHO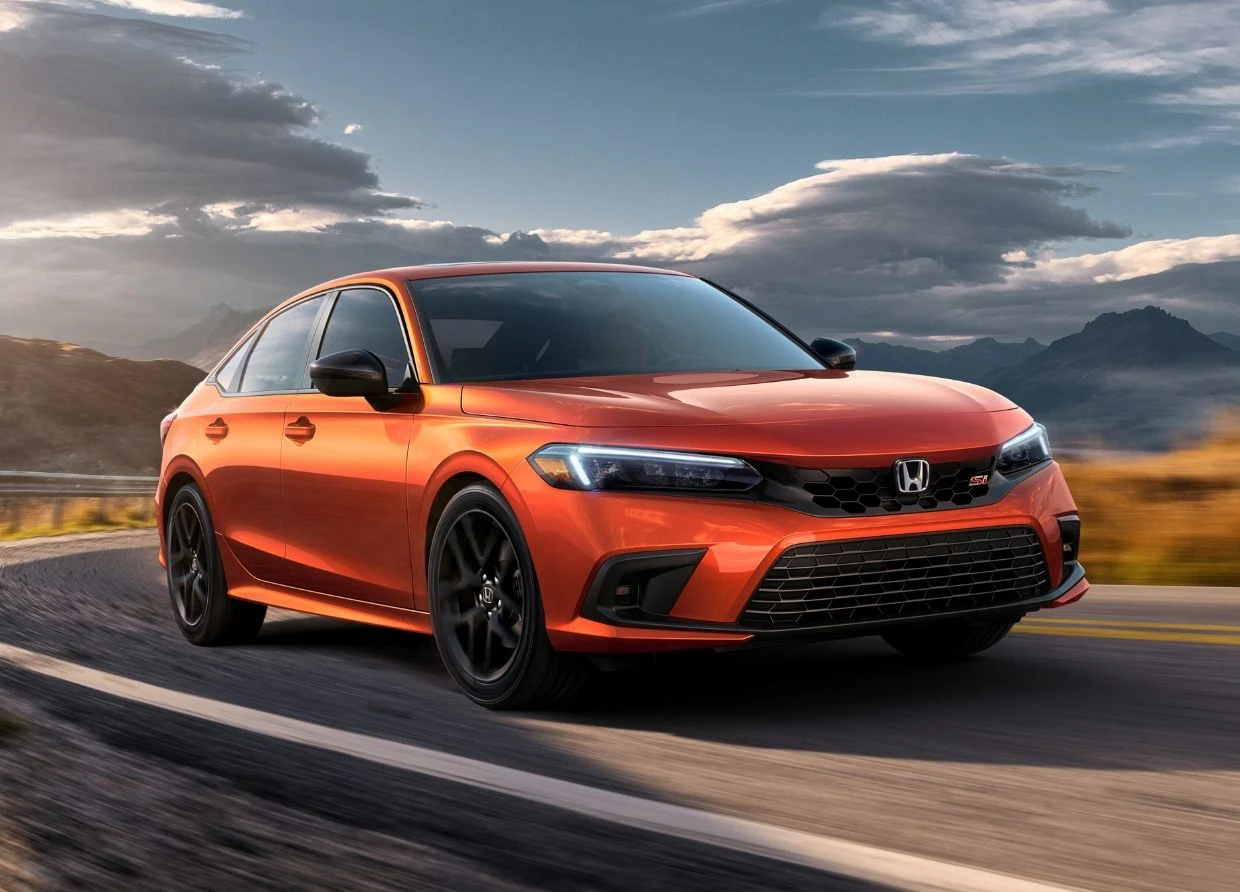 Honda America has just introduced the latest All-new Civic Si. This sports sedan comes with a new design and more power thanks to the embedded turbocharger engine.
This sedan is based on the 11th generation Civic sedan sold in the United States. Dave Gardner, Executive Vice President of National Operations, American Honda Motor Co., Inc., said the new Civic Si sedan is powerful and claimed to be the best Civic sedan product offered their customers.
"The Civic Si has been an iconic product offering high-performance engines for four decades. We hope this new sedan will continue that legacy," said Dave in an official statement.
What's new? Starting with the machine, the 2022 Civic Si uses a 1.5-liter turbocharged four-cylinder VTEC engine. This machine can produce power up to 200 HP at 6,000 rpm and a maximum torque of 260 Nm at 1,800-5000 rpm.
View this post on Instagram
Honda also includes a dual coil silencer in the exhaust system, which increases exhaust flow by up to 27 percent compared to the Civic Touring model. The Active Sound Control system feature makes this sedan better sound quality at a more comprehensive engine speed.
The Civic Si is only offered with a six-speed manual transmission, making the displacement feel 10 percent shorter. Honda says this transmission is the same as the Civic Type R model, making the driving feel even more sporty.
Another Civic Type R feature that is present in this sedan is the rev-matching system. This system will flash when the engine speed detects the right time to change gears, resulting in a more dynamic driving experience.
Speaking of control, the Civic Si is claimed to be more stable. This is thanks to developing a more rigid vehicle structure and a longer wheelbase than before, making for better handling at high speeds.
The suspension section also gets a chance. The front suspension spring is made 8 percent stiffer, and the rear suspension is made 54 percent more rigid than the regular sedan model.
As a sports car, braking capabilities are also made better. The Civic Si uses discs measuring 12.3 inches at the front and 11.1 inches at the rear. The use of 235/40R18 tires makes performance on the road or want to play on the track quickly.
This sedan also offers Normal and Sport driving modes as well as the latest Individual mode. This allows the driver to select engine response, control, and instrument panel display with coloring according to the needs of the driving experience. Sport mode improves gas response, reduces driving assistance, disables the idle-stop system, and changes the instrument lighting to red.
I haven't discussed the exterior yet. Regarding design, the Honda Civic Si looks more sporty with aero parts in several parts. This is seen in the aggressive front and rear bumper, which shows two bold exhaust holes. The addition of a front spoiler at the bottom of the bumper and a rear spoiler above the trunk increases downforce at high speeds.
The rims are already 18 inches with a ten-spoke model and get a touch of matte black coloring. The combination with the Blazing Orange Pearl paint specifically offered on this model makes the appearance of the Civic Si sedan quite intimidating.
Regarding the interior, the Civic Si is made with the concept of a driver-focused cabin. This makes the driver more focused on driving and avoids fatigue when driving long distances, thanks to seat cushions that are 0.5 inches higher than the standard model.
View this post on Instagram
Other sporty details are pedals with a sporty design, stitching on the doors, steering wheel, center armrest, and shift knob. The Civic Si adopts the metal honeycomb panel design of the Civic Type R, which makes the air vents look more modern and clean.
The entertainment comes from a 9-inch HD touchscreen with Apple CarPlay and Android Auto features paired with a 12-speaker Bose premium sound system. The meter cluster is also a 7-inch screen featuring a digital tachometer on the left and a MID in the middle combined with a classic speedometer.
Regarding safety features, the Civic Si adopts features that already exist in the 11th generation Civic. This includes Honda Sensing, which has been upgraded thanks to a more powerful processor to respond to road conditions quickly.
There is no actual price for this latest Honda sedan product. But the estimated cost is at $ 27,000 or around Rp. 380 million. Interested? It seems that this product is difficult to enter Indonesia considering that its production is quite limited in the American market. Still, we pray that there are parties who want to offer this sporty sedan in the country.
Specification
Engineering

Engine Type 16-Valve DOHC VTEC® In-Line 4-Cylinder with Turbocharger;

Displacement 1,498 cc;

Horsepower (SAE net) 200 @ 6,000 rpm;

Torque (SAE net) 192 lb.-ft. @ 1,800-5,000 rpm;

Engine RPM Redline 6,500 rpm;

3-Mode Drive System (Normal / Sport / Individual);

Standard Transmission 6-Speed Manual;

Final Drive Type Helical Limited-Slip;

EPA Fuel Economy Ratings (City/Highway/Combined)

27 / 37 / 31;

Suspension MacPherson Strut Front / Multi-Link Rear;

Wheels 18-in. Matte Black alloys;

Standard Tires 235/40R18 (all-season);

Optional Tires 235/40R18 (summer).

Exterior Measurements

Wheelbase 107.7 in.;

Length 184.0 in.;

Height 55.7 in.;

Width 70.9 in.;

Track (front/rear) 60.5 in. / 61.6 in.;

Curb Weight 2,952 lbs.

Interior Measurements

Headroom (front/rear) 37.6 in. / 37.1 in.;

Legroom (front/rear) 42.3 in. / 37.4 in.;

Shoulder Room (front/rear) 57.0 in. / 56.0 in.;

Hip Room (front/rear) 54.3 in. / 48.9 in.;

Cargo Volume 14.4 cu.-ft.;

Passenger Volume 96.6 cu.-ft.
View this post on Instagram

Key Features
200-Horsepower Turbocharged VTEC® 4-Cylinder Engine;

6-Speed Manual Transmission with Rev-Matching;

Sport-Tuned Suspension and Brakes;

Individual Mode for Customized Driving Experience;

Interior with Si-Specific Sport Seats, Red Accents;

Honda Sensing®;

Advanced Compatibility Engineering™ (ACE™) Body Structure;

10 Airbags, Including Next-Generation Driver and Passenger Front Airbags;

Wireless Apple CarPlay® and Android Auto™ Integration;

9-Inch HD Color Touchscreen with Volume Knob, Customizable Feature Settings, and Smart Shortcuts;

Bose Premium Sound System with 12 Speakers, including Subwoofer.
#THE S MEDIA
#Media Milenial
#honda
#civis si