ENTREPRENEURS
PARTY PLANNER: THE PROFITABLE BUSINESS IDEAS EVEN IN PANDEMIC
Join our interview with the founder of Chiz Decor.
25.09.2021
BY HANUM FAUZIA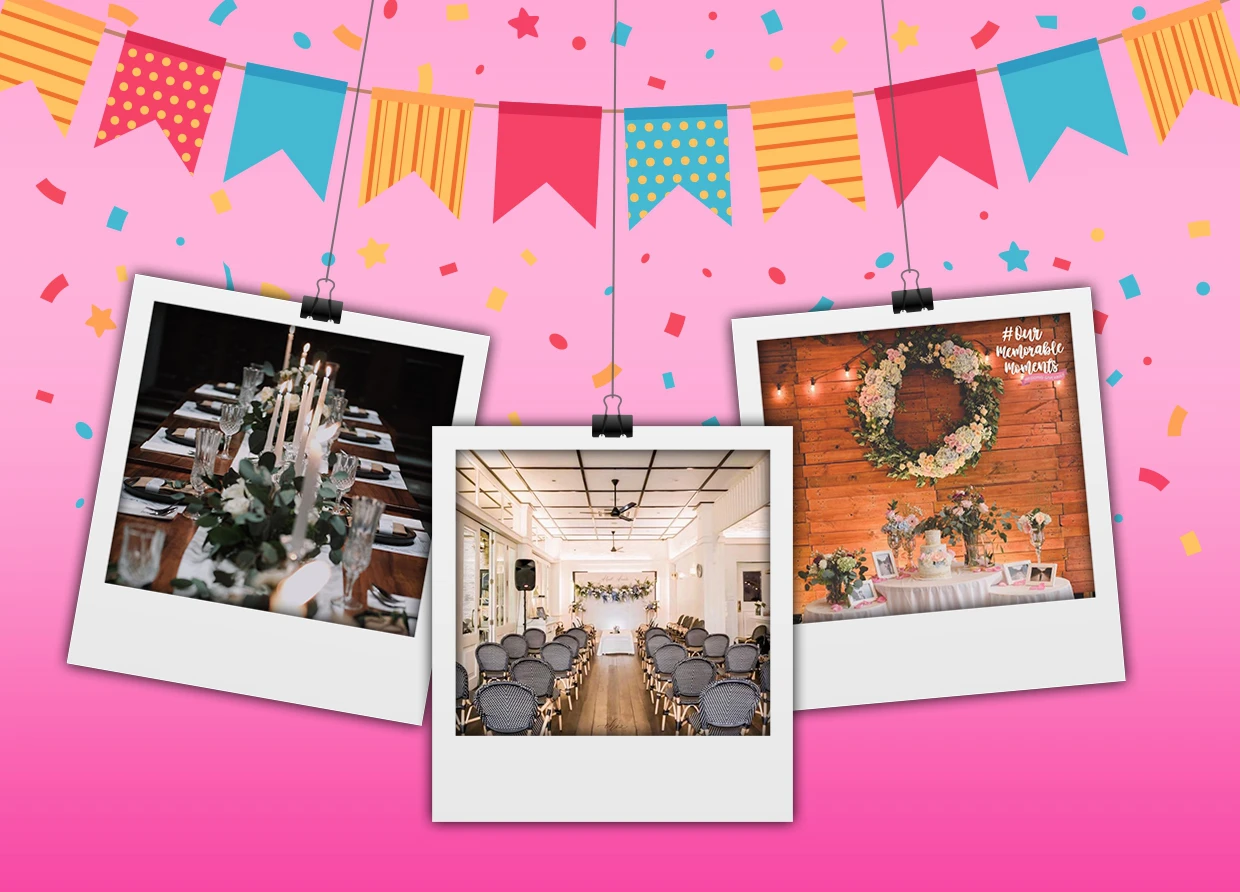 The events industry is still going strong, even if that may look a little different than before. Although many events are going virtual and parties are looking a bit smaller, there's still a huge opportunity to innovate in the space and build a profitable business.
If you have a passion for events and parties and want to start your own business, join our talk with the founder of Chiz Decor, one of the party planners in Jakarta. They are Witri and Septi. We hope this conversation can inspire you more.
Why did you decide to become a business owner despite the fact that you are government employees that already have a 'steady life'?
It happened unpredictably. When my friend planned to give a little surprise party for her boyfriend, we didn't have enough money to hire a party planner as the rate card was relatively high. So, we came up with the idea, "Why don't we decorate the party by ourself, using cheap materials that we can afford at that moment?". The result was satisfying! We uploaded it to our IG, and it turns out many people asked can we decorate for their party. So here we go; Chiz Decor was born from an inadvertently moment, hahaha.
And, yes, we already have steady jobs. But we think being an entrepreneur just made us to out of our comfort zone. And we can learn many things that we never from our office environment. So, if we can be a multitasker, why not?
What are the opportunities that you see in this sector?
From our side, everything has an opportunity to explore and become our new money machine, hahaha. Aside from being busy in our main job and Chiz Decor, we also open online and offline music classes through Vivace Music Space. It's our second baby, and it has just launched. As we have a musical background, Septi is a singer, and Witri is a violist; we also become a freelance private teacher. Being an entrepreneur opens up our eyes, that we must be observant to see opportunities.
How do you advertise your business?

We routinely make content in some of the social media channels, like Instagram and TikTok. Also, sometimes we were running ads on IG. Creating content is challenging for us as we need to prepare everything from A to Z by ourselves. But from there, we find out that we can be everything even it's beyond the limit. Like it turns out, graphic design is quite tricky, but at the same time, we enjoy playing colors, fonts, and something like that.
We are in a challenging situation (pandemic) where holding parties probably didn't become the main priority for people. How do you create a strategy to face this uncertainty and maintain your spirit as an entrepreneur?
Yes, this is a challenging situation. In the beginning, we also confuse. But, we tried to explore and seek the opportunity what we could do during this pandemic. And when was Ramadhan last year, we tried to offer exclusive hampers, and the response was pretty good!
How does your business compare to competitors in the market?
Well, it's hard to question. Honestly, we never compare ourselves to each other. But we try to give our best service to our clients, and we prioritize the best quality instead of reducing the rate cards. For example, we are always using real flowers to decorate. And our signature is elegant. Some of the party planners are indeed offering that, but our elegance is very detail and authentic.

How much time did it take for your company to earn a profit?

Our everyday life is working in the office. After working from 7 to 3, we continue to do our business at Chiz Decor. If we don't have an agreement with a client, we create content daily.
How do you expand your customer base?
We utilize 'Word of Mouth', aside from digital marketing, to expand our market. We try to give the best to our service, and after the event, meeting with our clients personally is a must. So we can be closer to them, and they feel comfortable with us. Many of our clients can befriend us after this, and sincerely recommend our service to their friends.

#THE S MEDIA
#Media Milenial
#party planner in jakarta
#party planner business