TRAVEL + LEISURE
NEXT VACAY IDEAS: HIDDEN GEM BEACHES IN LAMPUNG
We have some tips on how you can enjoy vitamin sea quietly in Lampung in these hidden gem beaches — don't tell anyone.
10.02.2022
BY WILHEMINA BOWEN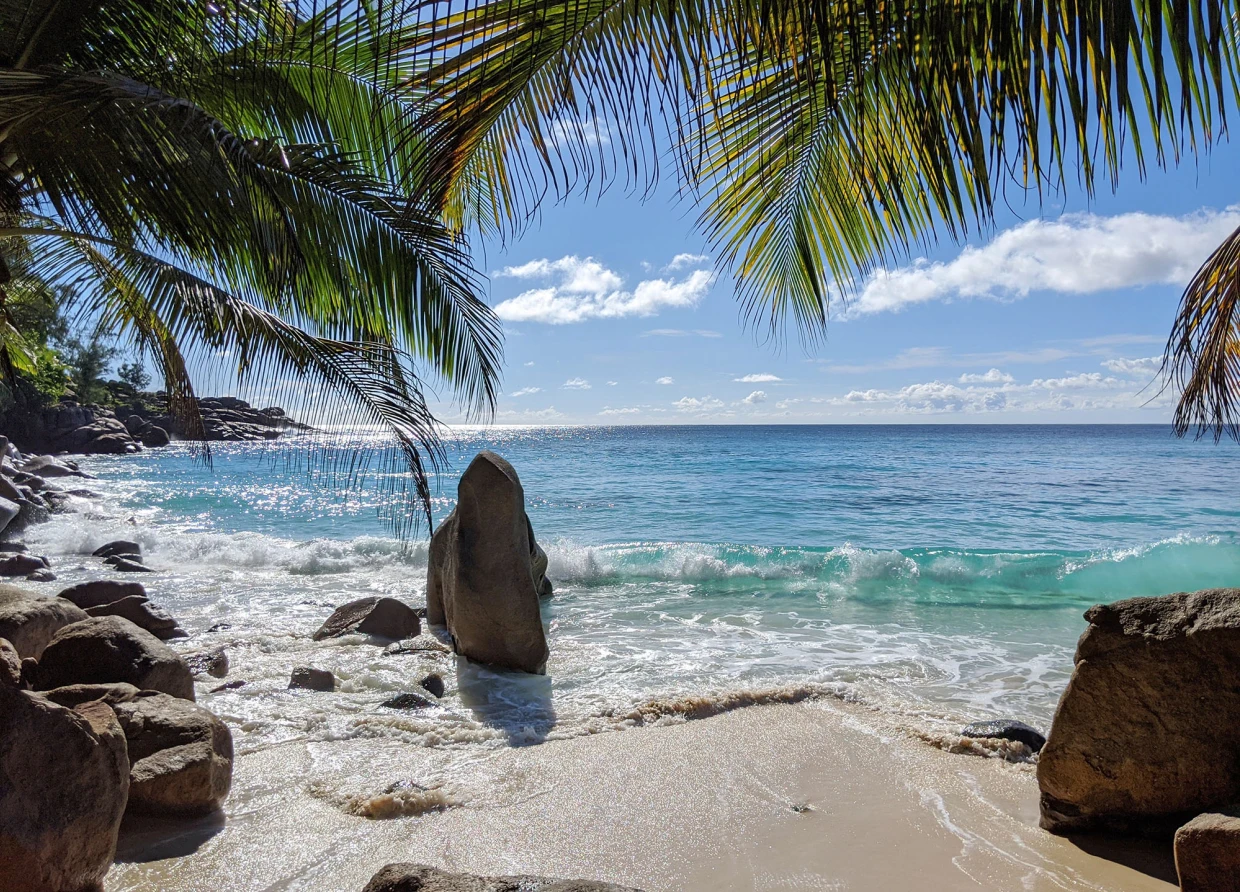 If Bali is not for you, you can always opt for Lampung. The region hides many hidden gems in terms of culinary and tourism. But it is most known for its beaches. As tourism startups like OYO and RedDoorz enhance the number of proper accommodations, it might be time to book a trip to Lampung.
During the pandemic, you might want to have quieter options to indulge in vitamin sea. So, if you wish to avoid mainstream tourist spots like Kiluan Bay or Pahawang Island, we have more hidden gems listed here.
Gigi Hiu Beach
Gigi Hiu Beach is located in the Tanggamus area and is one of the marine destinations you must visit. Upon reading the name, many may have guessed whether sharks are roaming the beach. However, the name Pantai Gigi Hiu comes from this place's unique panorama.
The unique panorama in question is the pointed cliffs around the shoreline. The cliffs that stand firmly at first glance do look like shark fangs. Because of these cliffs, it's been a popular spot to take pictures and for local photographers to hunt fabulous shots.
View this post on Instagram
Walur Beach
If you are on vacation to Lampung with your family, Walur Beach must be included in the list of destinations. The beach has white sand and is known to be very family-friendly. The shoreline feels soft to your feet, and the waves are not too big, so it is safe to use for playing water or swimming.
Not only that, but the expanse of green grass in one of the beach areas also adds to the beauty of the scenery. Walur Beach is one of three beaches in the Krui district, along with Labuhan Jukung Beach and Way Redak Beach. So, make sure you visit both beaches while at Walur Beach.
View this post on Instagram
Tanjung Putus Beach
The name on this beach might make couples who come to this beach think negatively. This is because the name contains the word "putus" or "break up", and it is a word that couples really dislike. However, in fact, this name has nothing to do with it.
Tanjung Putus' name actually explains the origin of this beach. Previously, it was said that this beach was still a part of the island of Sumatra. However, due to continuous erosion, this beach was cut off and is no longer part of the main island.
View this post on Instagram
Mahitam Island
Mahitam Island is one of the tens of thousands of islands in Indonesia which is a special attraction for those who want to go on vacation and may not have a destination. This island is very interesting to visit because of its beautiful beauty and its charm that is difficult to match. The water is so clear, and you'll find plenty of marine life to greet you, from starfish to anemones.
When tourists arrive at this place, they will be greeted with the friendliness of the islanders. They take part in maintaining the cleanliness of the island of Mahitam, commonly referred to by locals as Maitem Island.
View this post on Instagram
#THE S MEDIA
#Media Milenial