ART + CULTURE
LAURA BASUKI WINS SILVER BEAR TROPHY AT BERLIN INTERNATIONAL FILM FESTIVAL
Indonesian actress Laura Basuki received Silver Bear at 72nd Berlin International Film Festival.
22.02.2022
BY MAXWELL SOETOMO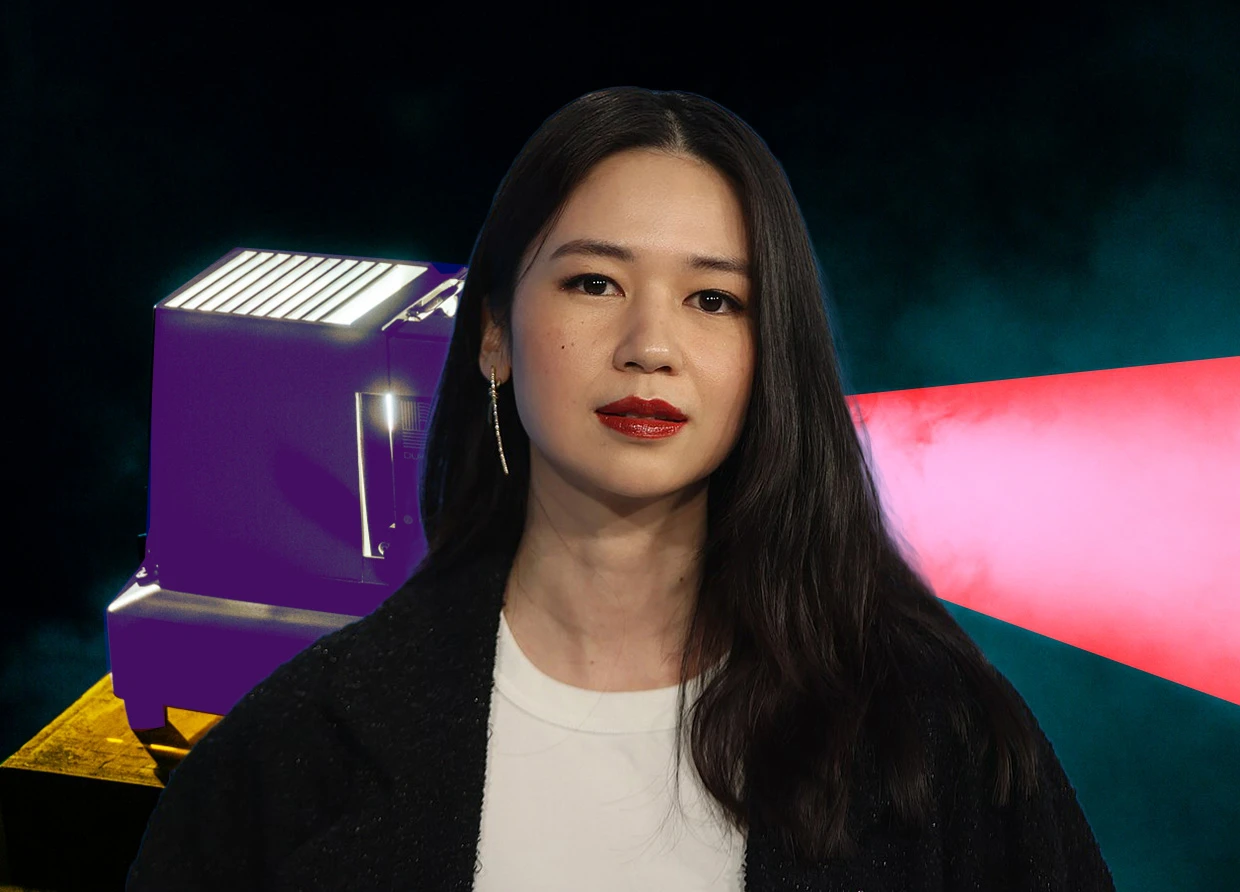 The award-winning actress, Laura Basuki, once again won the hearts of film enthusiasts as she won the Silver Bear trophy for her supporting role in Germany at the 72nd Berlin film festival from the movie "Nana (Before, Now & Then)" playing as Nana a.k.a. Ino.
The movie was taken from the story of Raden Nana Sunani which was adapted from the novel Jais Darga Namaku by Ahda Imran.
Through a video during the award night, Laura expressed that she felt honored to receive the reputable award. At that time, however, Laura was unable to receive the award in person. She had to return to Indonesia and was represented by the movie director, Kamila Andini, on Wednesday.
"Hi, I am shocked and honored to receive a prestigious award. However, this will not happen without the incredibly hard work of the team," said Laura.
View this post on Instagram
Laura in Berlin International Film Festival
"Thank you for Berlinale Festival, thank you for the juries, thank you for recognizing me and appreciation for Indonesian film. This is for Indonesia," said Basuki in a video.
Additionally, Laura also said her thanks to her team who supported her.
"I want to say my gratitude to our director, Kamila Andini, Producer, Ifa Ifansyah, Gita Fara, co-producer and beloved partner, Happy Salma. Thank you for the energy in the shooting location," added Laura.
The annual event, commonly called Berlinale, is prestigious. Around twenty films competed for the festival's top awards, called the Golden Bear and several Silver Bears. To the Europen Film Market, Berlinale is a major industry meeting for the international film circuit.
Berlinale Festival began on Thursday, February 10, 2022, but continued until February 20. In a post-conference after the event, Kamila showed support to Laura through media for the award.
"I am very happy to have found Laura for this character. With a short description of this character, Laura is able to show the freedom side from Ino which is indeed what I wanted from this film. Laura is an incredible artist," said Kamila in Bahasa Indonesia written statement on Thursday.
View this post on Instagram
Laura Basuki Biography
Laura Basuki is born in West Berlin, Germany, on 9 January 1988. The Berlin awardee is an Indonesian model and actress of mixed Javanese and Chinese from father's side and Vietnamese descent from mother's side.
In her early life, she dreamed to be a doctor, but her mother wanted her to be a model. She was enrolled in a modeling school but the 34-year-old later felt that modeling took too much of her time to study medicine. So, she began to study economics instead.
She started her first acting career back in 2008 when Nia Dinata, her producer, noticed Laura from a magazine. Her role garnered her two awards at the 2009 Indonesian Movie Awards.
Since then, she has been featured in several films, including "3 Hati, Dua Dunia, Satu Cinta" (3 Hearts, Two Worlds, One Love), where she received Citra Award for Best Actress at the 2010 Indonesian Film Festival.
In 2011, she married a businessman, Leo Sanjaya, as her acting career goes on.
#THE S MEDIA
#Media Milenial
#laura basuki
#berlinale
#film festival
#germany
#berlin