FASHION + WATCHES
LANE FROM KATE SPADE IS READY TO BE YOUR BFF THIS SEASON
You can never go wrong with a classic handbag.
09.09.2021
BY HANUM FAUZIA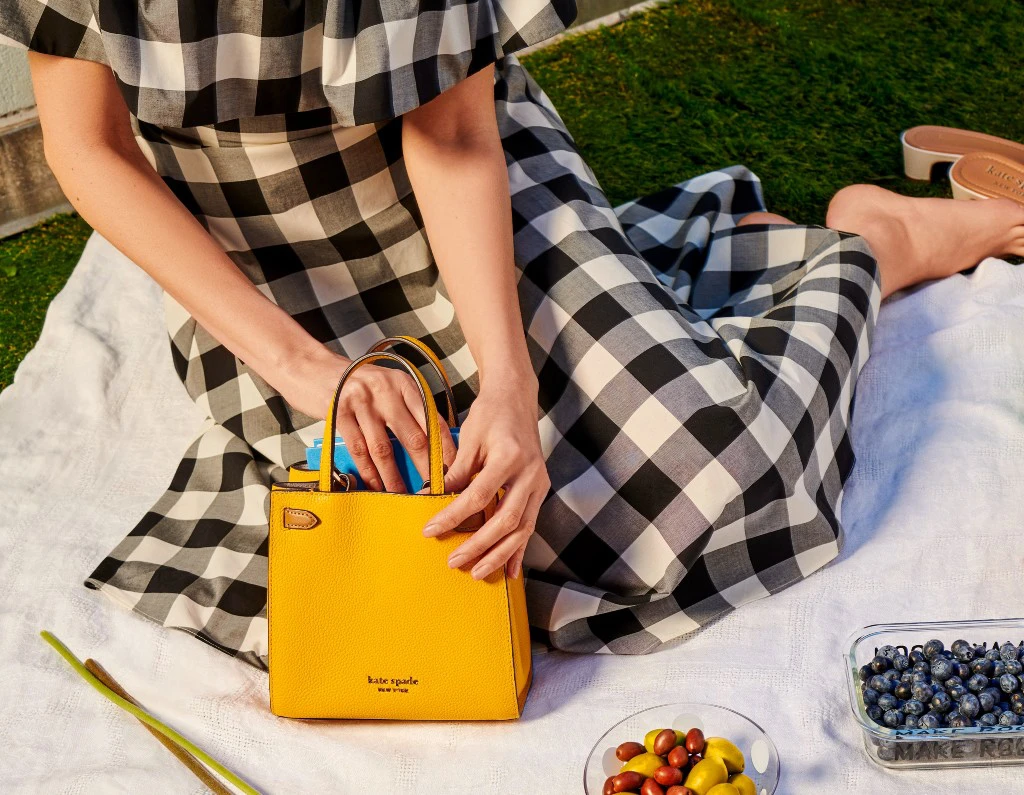 You can never go wrong with a classic handbag. Entering fall season this year, Kate Spade New York presents a brand new silhouette of handbags to accompany the classy ladies like you back in daily activities.
We call it 'Lane', that will be your best friend from time to time. With a square shape, yet feminine design, Lane has two sizes with five beautiful colour options that can mix and match with any outfit, both for day and night events.
The pebbled leather is still to be prima donna for this year collection. This material is very comfortable for daily use and wear-resistant. Lane handbag has two compartments, wide enough for space storage, and it can carry all your belongings, like handphone, wallet, and notebook with 13 inches.
This stunning silhouette for this fall year uses pebbled leather with ribbons details in left and right side that gives a sweet and feminine look. It also has some sacs or pockets inside, which makes this Knott stylish and very functional. With the variety of bold colours and classic motifs, the Lane handbag is suitable for everybody with its own different styles.
Lane Large Satchel is perfect for carrying your belongings needs a whole day, like notes, handphones, and gadgets, while Lane Small Satchel has six colour options, from soft to bold colours. Equipped with a long strap and zip closure, this bag can load your essentials until iPhone XS Max. Becoming The next IT bag, our celebrities look stunning with Lane bag. See how beautiful they are!
View this post on Instagram

If you adore Tiara Andini look, try to fuze your oversized t-shirt with a yellow bright Lane Small Satchel as a pop of colour accent. Instantly, your basic outfit becomes extraordinary and ready to steal public attention as Tiara did.
Still with yellow Lane Small Satchel, but different style. Baby Tsabina brings Lane Small Satchel with a black simple dress. A classic silhouette from Lane Small Satchel elevates her style to be more stunning, whatever you wear.
View this post on Instagram

And for you who are not brave enough to wear bright colours, monochrome outfits with earth tones can be options if you are bored with neutral colours, like black and white. Agatha Chelsea looks feminine but cosy wearing a tank top pairs with white shorts, also an oversized shirt with khaki tone. Agatha chooses Lane Small Satchel with milk glass colour as a cherry on top as her outfit to look match.

About Kate Spade New York
Since its launch in 1993 with a collection of six essential handbags, Kate Spade New York has always stood for colour, wit, optimism and femininity. Today, it is a global lifestyle brand synonymous with joy, delivering seasonal collections of handbags, ready-to-wear, jewellery, footwear, gifts, home décor and more.
Known for its rich heritage and unique brand DNA, Kate Spade New York offers a distinctive point of view and celebrates communities of women around the globe who live their perfectly imperfect lifestyles. Kate Spade New York is part of the Tapestry house of brands.
#THE S MEDIA
#Media Milenial
#lane from kate spade