CULINARY
JAKARTA DESSERT WEEK 2023: A SWEET DELIGHT FOR INDONESIA'S DESSERT AFICIONADOS
To celebrate the industry, the event will host a captivating photo exhibition titled "Sweet Tales" at Plaza Indonesia.
26.09.2023
BY MIA ROSMAYANTI
Indonesia's sweetest extravaganza, Jakarta Dessert Week (JDW), has made a triumphant return to tantalize the taste buds of dessert enthusiasts across the nation. Running from September 25th to October 22nd, 2023, this delectable event brings together over 100 restaurant brands, ranging from renowned corporations to passionate local artisans.

This year, JDW is taking dessert appreciation to new heights with the introduction of three exciting programs. The first is the "City Takeover," inviting the public to embark on a delightful journey through more than 100 handpicked eateries, including restaurants, cafés, pastry shops, and gelato parlors, carefully selected from 40 curated brands. Following that is the "Dessert Markt at Aloha PIK," a bustling bazaar where emerging dessert brands, consisting of over 30 micro and small businesses, will showcase their sweet creations.

JDW is also thrilled to rekindle its partnership with Tokopedia, unveiling a dedicated page featuring delectable treats from over 50 meticulously chosen merchants. From October 9th to 22nd, 2023, dessert aficionados can indulge in a wide array of local delights, including desserts, pastries, and sweet beverages, all handcrafted by these talented entrepreneurs.

It's noteworthy that the Food and Beverage category remains beloved on Tokopedia year-round, and through this fourth collaboration, JDW continues to champion local food and beverage entrepreneurs, with a particular emphasis on those in the dessert and pastry industry.

Gupta Sitorus, the Founder of JDW, shared the mission behind JDW, saying, "Our goal in establishing JDW is to provide a platform and collaborative opportunities for players in the dessert industry. The innovation by brands and the culinary craftsmanship of chefs are extraordinary achievements in our eyes. We aspire for this platform to evolve into a regional event, drawing visitors from across the entire region."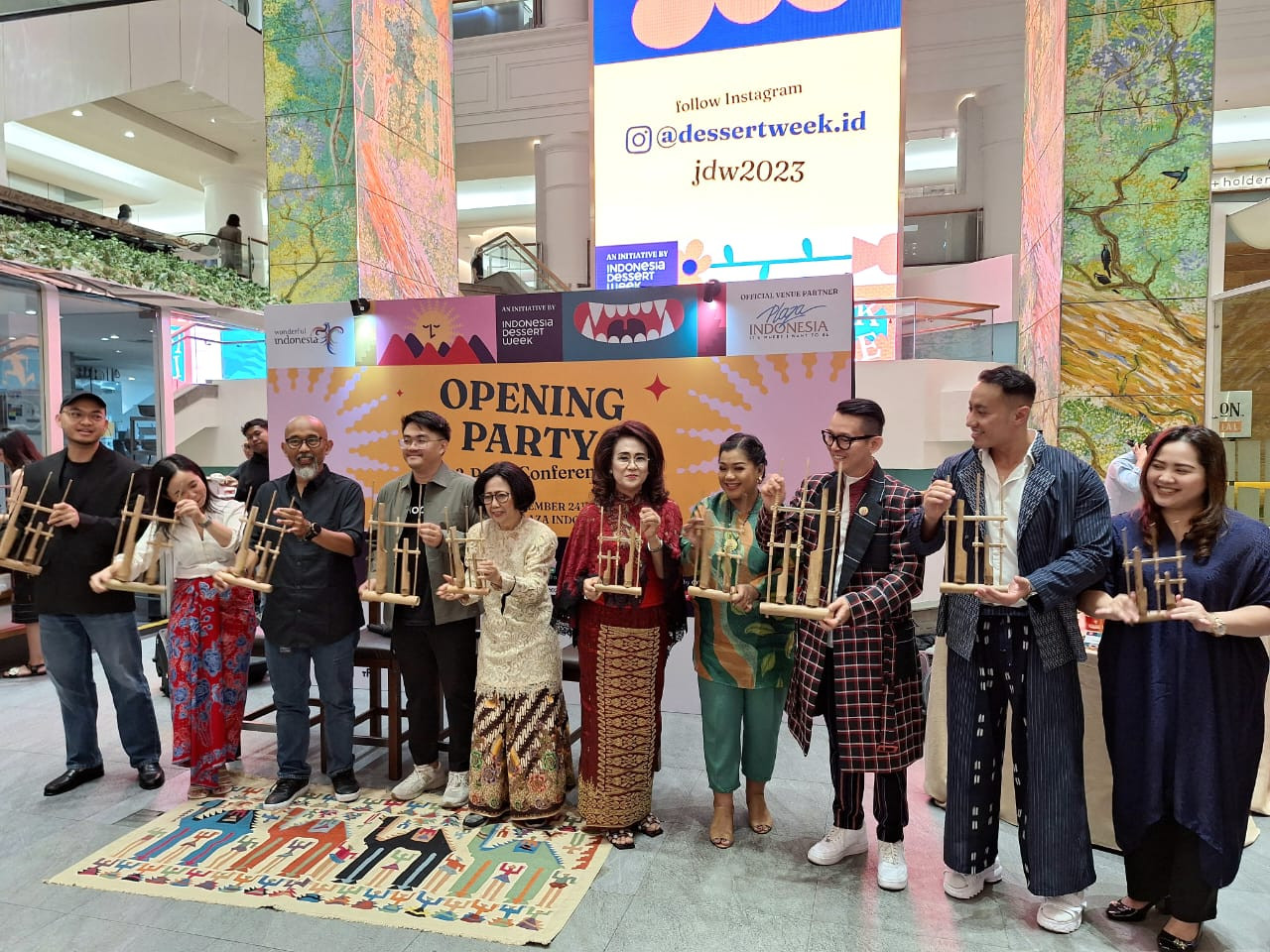 Reflecting on JDW's profound impact over the past four years, contributing significantly to the culinary scene and elevating Jakarta's status as a hub for restaurants and creative entrepreneurs, JDW has once again earned recognition as one of the Karisma Event Nusantara (KEN) 2023 events by the Ministry of Tourism and Creative Economy of the Republic of Indonesia.

KEN is a government initiative aimed at nurturing the creative economy in Indonesia. Events like JDW play a pivotal role in promoting tourist destinations and the creative economy, fostering tourism, empowering local talent, and generating positive impacts on the economy, culture, and environment in line with sustainable development principles.

Fadjar Hutomo, an Expert Staff in Crisis Management at the Ministry of Tourism and Creative Economy, underscored the significance of JDW within the KEN program, stating, "Once again, JDW has been chosen as one of the top 100 quality events from the pool of 3,000 annual proposals. This event aligns perfectly with our mission to continuously nurture tourism and the creative economy, ensuring that tourists have delightful and memorable experiences when visiting their favorite destinations."

He also commended JDW's dedication to showcasing Indonesian desserts to the world and expressed hope that through JDW, Indonesian products can gain international recognition, further promoting tourism, particularly within the culinary sector, and strengthening the branding of "Wonderful Indonesia."

In its fifth year, JDW has embraced the theme "Folklore" to inspire the creation of limited-edition menus. Chefs have embraced the challenge of drawing inspiration from folklore, infusing the unique legends and folk tales from Indonesia and other cultures into their culinary creations. This theme selection also aligns with JDW's strategy to promote local values among modern entrepreneurs.

JDW 2023 marks the festival debut of PT Map Boga Adiperkasa Tbk, collaborating with Indonesian celebrity chef Yuda Bustara. Chef Yuda has curated limited-edition menus for renowned brands such as GODIVA, PAUL, Cold Stone Creamery, and Krispy Kreme.

Anthony Cottan, President Director of PT Map Boga Adiperkasa Tbk, shared their excitement, stating, "We are participating in JDW 2023 for the first time and aim to present innovative choices for Indonesian dessert enthusiasts while offering a fresh perspective and taste to beloved traditional dishes. Our collaboration with Chef Yuda Bustara ensures delightful, unique, and artistically crafted desserts."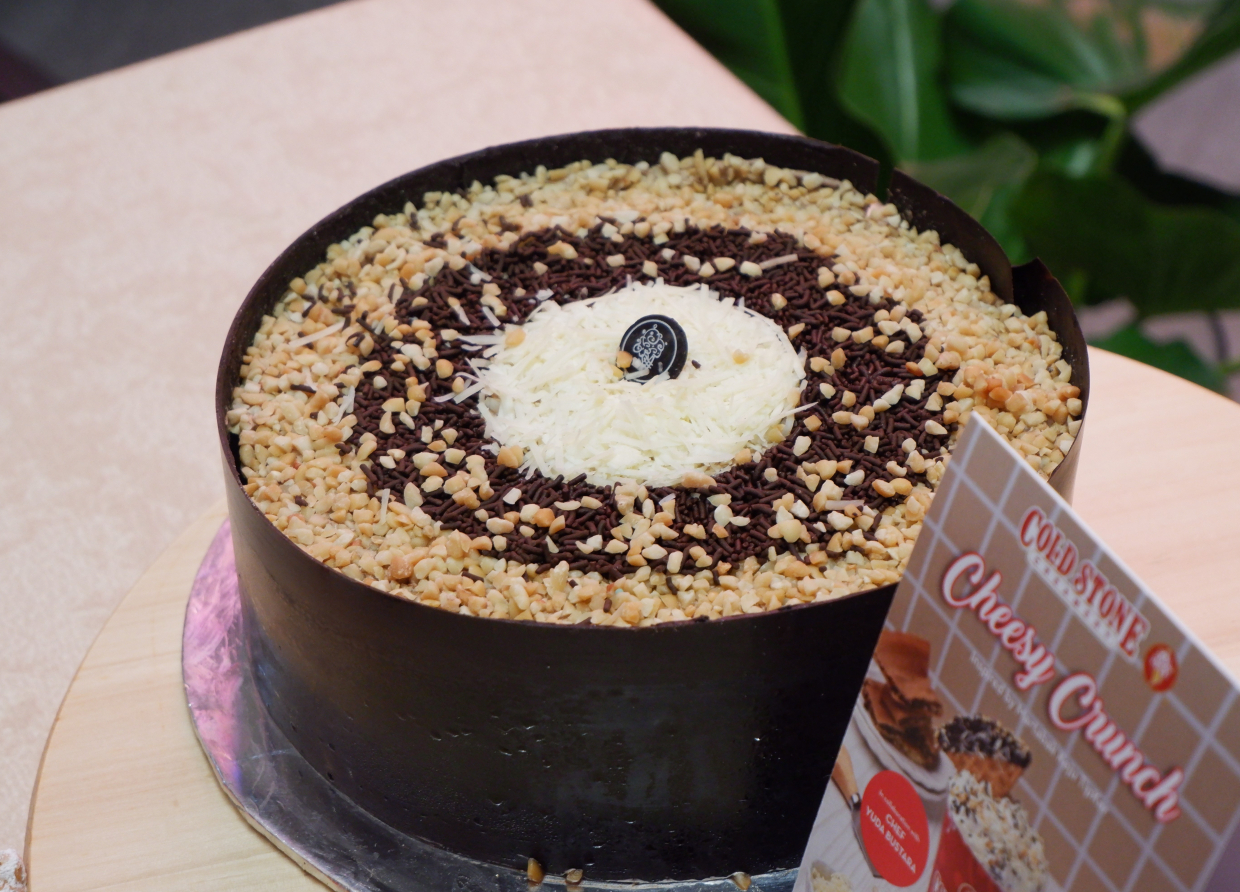 Furthermore, Jakarta Dessert Week 2023 has joined forces with Lingkar Temu Kabupaten Lestari (LTKL) to highlight socially and environmentally friendly raw materials from various Indonesian districts, which will be featured in canapés. These ingredients include forest honey from Musi Banyuasin, stingless bee honey from Sanggau, couverture chocolate from Sintang, and Prilian Kuwali coffee from Sigi.

Adinda Aksari, Deputy Head of the Secretariat of Lingkar Temu Kabupaten Lestari (LTKL), expressed their goals, saying, "In Jakarta Dessert Week, LTKL aims to promote sustainable local products initiated by various nature-based micro and small businesses in the region, especially in creating appealing snacks. We also aspire to open new partnership opportunities and collaborations with our esteemed guests, helping more people discover the potential of these districts and support sustainable economies."

To celebrate the industry, the event will host a captivating photo exhibition titled "Sweet Tales" at Plaza Indonesia. This exhibition features 22 pastry chefs, bakers, gelato artisans, and chocolatiers who are setting trends in the dessert world, all skillfully captured by Thomas Sito using an Oppo smartphone.
#THE S MEDIA
#Media Milenial
#JakartaDessertWeek
#Culinary
#Food
#Dessert
#Event
#TrendingNow