FASHION + WATCHES
INTRODUCING HIGH QUALITY ECO EYEWEAR
New eyewear with fashion responsible's concept.
08.08.2021
BY HANUM FAUZIA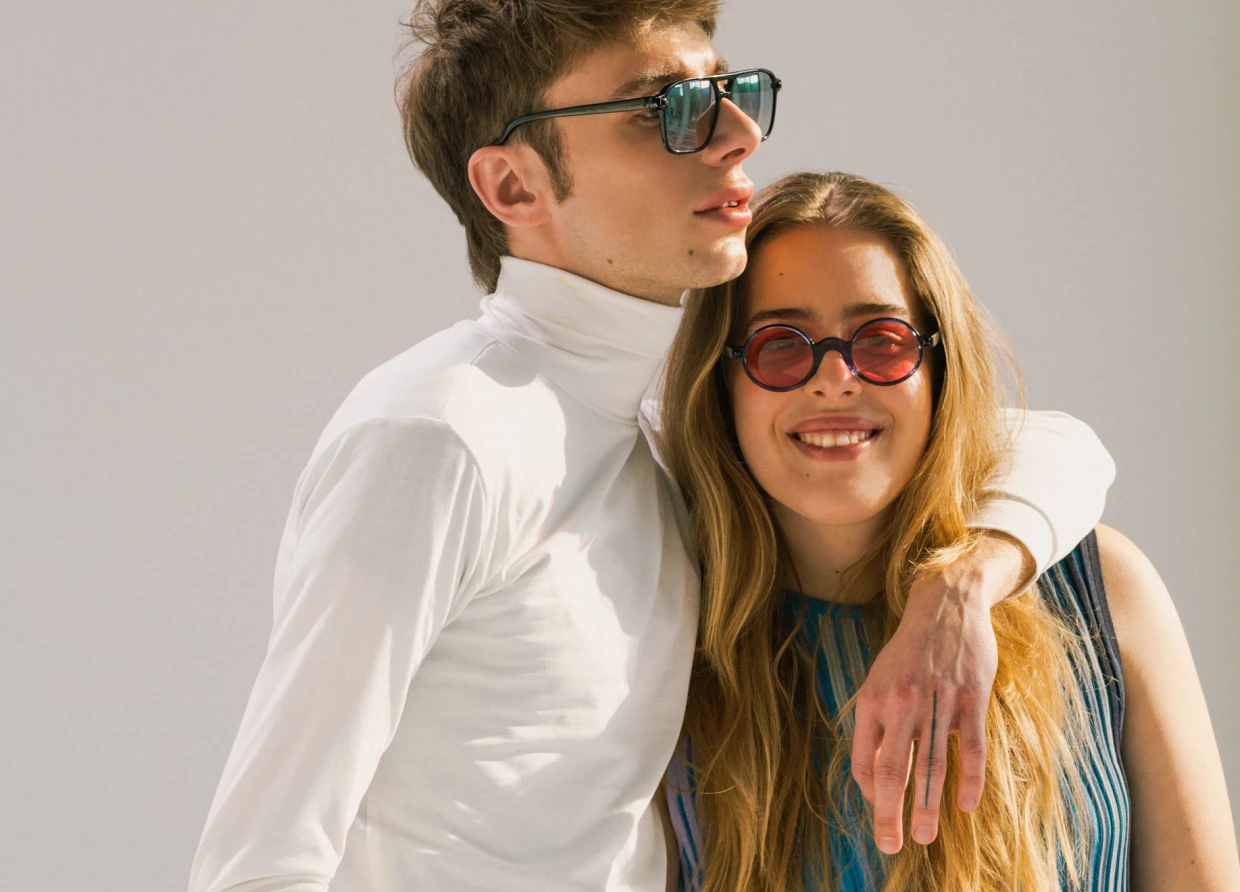 "Such as beautiful butterfly when it drowns into amber. It remains in its entire shape for ages," stated Wallenroad.
It reflects RE: SIN, an eyewear brand from Poland adorning its products with Baltic Amber, also called the Baltic Gold. Amber shimmers in the sun, attracting attention, adding uniqueness and originality. It is a stone that carries the secret of forty million years.
RE:SIN eyewear is a sustainable fashion brand, for the products they are using the highest Italian eco-friendly acetate, a material that originated from plants, hypoallergenic, lightweight, and durable as also an eyewear case is 100% vegan, made of Pinatex® - an innovative material obtained from pineapple leaves, a by-product of organic pineapple.
Glasses are made in unique shapes and beautiful colors. The highest quality ZEISS lenses could not be missing in the sun version, with 100% sun protection, anti-scratch, and anti-reflex.
Another else, here is why you must be in love with RE:SIN eyewear.
Biodegradable acetate
RE:SIN glasses are made of acetate from the Be Green collection from the Mazzucchelli company. The biodegradable collection is composed of cellulose acetate and a plasticizer of vegetable origin. The cellulose acetate comes from wood whose cultivation and harvest are managed according to the Forest Stewardship Council (FSC) guidelines, which creates an ecological cycle in its lifetime.
PINATEX®
Our eyewear cases are 100% vegan as they are made of PINATEX®, an innovative natural textile made from waste pineapple leaf fiber. These leaves are a by-product from existing pineapple harvest, so the raw material requires no additional environmental resources to produce.
CE marking
All products have a CE marking on the right temple, indicating conformity with health, safety, and environmental protection standards for products sold within the European Economic Area.
ZEISS Optical Certification
All of our products are handmade. Each of RE:SIN sunglasses has a mark "ZEISS" engraved on lenses. Their trademark "Z" is proof of the excellent lens quality and stands that the original ZEISS product was used.
COLLECTION
The models of glasses are taken from Greek mythology, such as OKEANID - sea nymphs, like ELECTRA - the goddess of the water element, including amber. These magical and mysterious deities that inhabited the mythological seas signify intelligence, wisdom, and prosperity. With the best quality materials, these glasses are very personal and inspiring. RE:SIN is a sharp sustainability product that prioritizes responsible fashion with 100% vegan, ancient stone, and environmentally friendly.
The exclusive packing that is made with the personal touch
When you buy RE:SIN eyewear, it's including 1 pair of glasses, a vegan eyewear case that is designed elegantly, cloth with RE:SIN logo, box, and information note. This is very worth buying!
#THE S MEDIA
#Media Milenial
#RE:SIN
#eyewear
#sustainability eyewear
LATEST NEWS
We have a vast selection of rolex replica such as the Daytona, Milgauss, Submariner, Explorer, Gmt Master II in http://www.localdlish.com
We have a vast selection of rolex replica such as the Daytona, Milgauss, Submariner, Explorer, Gmt Master II in http://www.localdlish.com
We have a vast selection of rolex replica such as the Daytona, Milgauss, Submariner, Explorer, Gmt Master II in http://www.localdlish.com
We have a vast selection of rolex replica such as the Daytona, Milgauss, Submariner, Explorer, Gmt Master II in http://www.localdlish.com
We have a vast selection of rolex replica such as the Daytona, Milgauss, Submariner, Explorer, Gmt Master II in http://www.localdlish.com
We have a vast selection of rolex replica such as the Daytona, Milgauss, Submariner, Explorer, Gmt Master II in http://www.localdlish.com
We have a vast selection of rolex replica such as the Daytona, Milgauss, Submariner, Explorer, Gmt Master II in http://www.localdlish.com
We have a vast selection of rolex replica such as the Daytona, Milgauss, Submariner, Explorer, Gmt Master II in http://www.localdlish.com
We have a vast selection of rolex replica such as the Daytona, Milgauss, Submariner, Explorer, Gmt Master II in http://www.localdlish.com
We have a vast selection of rolex replica such as the Daytona, Milgauss, Submariner, Explorer, Gmt Master II in http://www.localdlish.com
We have a vast selection of rolex replica such as the Daytona, Milgauss, Submariner, Explorer, Gmt Master II in http://www.localdlish.com
We have a vast selection of rolex replica such as the Daytona, Milgauss, Submariner, Explorer, Gmt Master II in http://www.localdlish.com
We have a vast selection of rolex replica such as the Daytona, Milgauss, Submariner, Explorer, Gmt Master II in http://www.localdlish.com
We have a vast selection of rolex replica such as the Daytona, Milgauss, Submariner, Explorer, Gmt Master II in http://www.localdlish.com
We have a vast selection of rolex replica such as the Daytona, Milgauss, Submariner, Explorer, Gmt Master II in http://www.localdlish.com
We have a vast selection of rolex replica such as the Daytona, Milgauss, Submariner, Explorer, Gmt Master II in http://www.localdlish.com
We have a vast selection of rolex replica such as the Daytona, Milgauss, Submariner, Explorer, Gmt Master II in http://www.localdlish.com
We have a vast selection of rolex replica such as the Daytona, Milgauss, Submariner, Explorer, Gmt Master II in http://www.localdlish.com
We have a vast selection of rolex replica such as the Daytona, Milgauss, Submariner, Explorer, Gmt Master II in http://www.localdlish.com
We have a vast selection of rolex replica such as the Daytona, Milgauss, Submariner, Explorer, Gmt Master II in http://www.localdlish.com