ENTREPRENEURS
IN TALK WITH CHEF PETTY ELLIOTT
Bringing Indonesian food to the UK and European audience
03.06.2021
BY STORTER BEL
Petty Elliott is one of Indonesia's best chefs and has a huge impact locally and internationally. In the last three years, Petty Elliott moved to the UK to expand her works and career and introduce Indonesian food to the European and UK markets.
In Europe, Petty Elliott marked her legacy by teaching at SKOTEL, one of the best culinary schools in Amsterdam. Additionally, Petty Elliott has been actively helping the Indonesian Embassy in the UK during events.
She was also invited to prestigious events like the London Book Fair. At the event, she was asked to be a consultant for the Indonesian Book Committee, which involved creating several cocktail receptions.
She also headed a very exclusive La Reserva Club, Sotogrande, Spain, to do 'Taste of Indonesia,' a showcase dinner for members and a guested high-end property group.
Unfortunately, most of her events were canceled due to the pandemic, yet Petty Elliott just kept on creating something impeccable. Last year, Petty Elliott launched 'Rasaku by Petty Elliott,' online e-commerce retailing of Indonesian artisanal products, starting with a versatile spiced turmeric paste. But that's not all; her connections have helped her throughout the whole uncertain situation." Luckily, before the pandemic, I built up quite a good network, including membership of The UK Guild of Food Writers, Code Hospitality (Chef's network), the Anglo Indonesia Society, and the Pan Asia Women's Association. I was also still able to maintain my charity connections for Indonesia, including Yayasan Wisma Cheshire and Intaward Indonesia (the Duke of Edinburgh Awards) as a member of the national board," she said.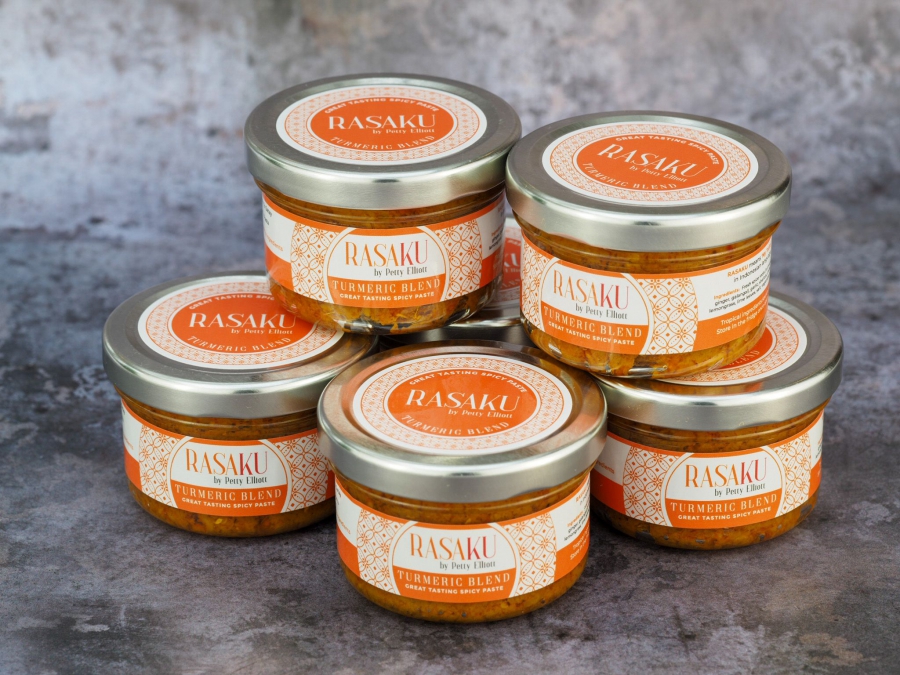 The challenge of moving to the UK
She also faced some challenges when she moved to the UK, but that's not an excuse. "In the past, it was often the excuse of not finding the right ingredients. But today, we can find most of the essential ingredients in the UK, such as fresh turmeric, lemongrass, ginger, galangal, lime leaves, chilies, tempeh (produced in the UK), sweet soya sauce, and Indonesian coffee. It is fascinating that I get to know around 6 artisanal tempeh producers in the UK," she said.
She is very positive that Indonesian food would definitely have a high potential market in the UK. As most of the British people have never tried Indonesian food. Having several good Indonesian restaurants in London will help promote Indonesian food culture here in the UK. The timing is right. The timing is now," she added.
Two recommended menus for people who have never tried Indonesian food are nasi goreng and mie goreng. She also admitted that traditional spices are the best ingredients, but she could find alternatives for it; for example, shallots and garlic are hugely popular in the UK. "Because of the popularity of Southeast Asian food–from Singapore to Thailand, Malaysia to Vietnam, there are lots of far Eastern deli food shops where things like fresh lemongrass and galangal are available.
Lastly, there is a growing awareness of vegetarianism and veganism that encourage healthy food production like tempeh. Tempeh is an authentic Indonesian signature dish, and there are seven local producers and suppliers of tempeh in the UK that Petty Elliott works with.
Plan to return to Indonesia
She also planned a return to her home country when everything she planned was done. "I plan to be returning to Indonesia regularly, to help build up the ties and networks between Indonesia and markets in the UK, as food is a wonderful 'language' to share culture, a great way to build mutual understanding and appreciation for the benefit of all," she said. But she would do it after she finished her cookbooks; Papaya Flower and Jakarta Bites.
Indeed, many people could not wait for Chef Petty Elliott's return to Indonesia. But wherever she is, certainly every Indonesian is always proud.
#THE S MEDIA
#Media Milenial
#Indonesian food
#chef
#petty elliott
#culinary
#indonesian culinary
#entrepreneur
#Indonesian chef