SPORTS
AT THE TOKYO OLYMPIC, SKATEBOARDING LEVELS UP
It's no longer a street sport, but a popular sport with a medal target.
29.07.2021
BY A. NUGROHO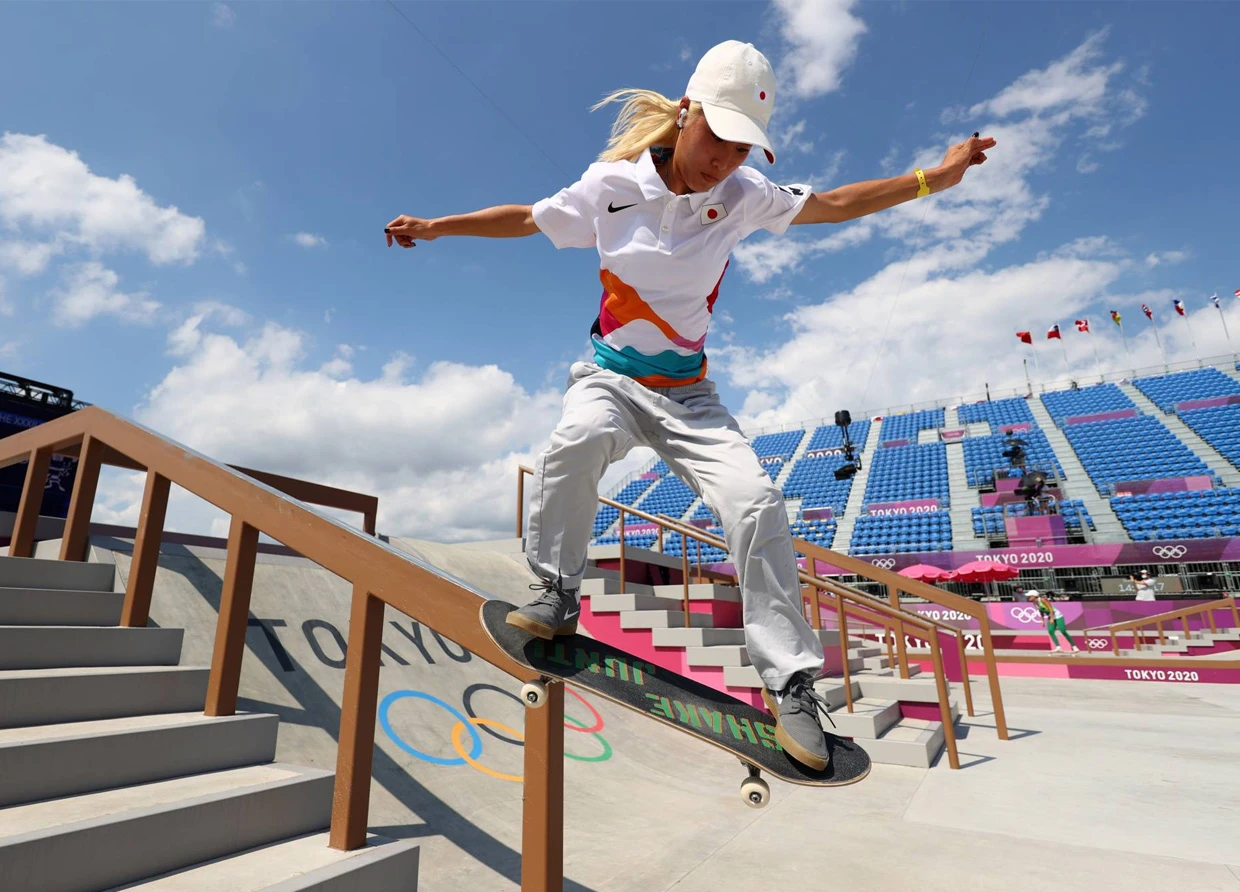 Skateboarding has been identified with extreme sports activities close to young people who like to rebel against the social order. The image cannot be separated from skateboarding fans, usually done in public spaces by utilizing existing properties such as benches and stairs.
At the 2020 Tokyo Olympics, the image of this skateboard finally rose to class. Skateboarding was held for the first time in Tokyo and became one of the sports that athletes from all over the world competed to win medals.
The surprising result came from the list of winners where Yuto Horigome, 22 years old, and Momiji Nishiya, 13 years old, made history by taking home the gold medal. The two young Japanese managed to beat the world's athletes, especially the United States as the Mecca of skateboarding culture, at home.
View this post on Instagram
Yuto shocked the world first by becoming the champion and defeating famous skateboarder Nyjah Huston. Yuto showed his skateboarding tricks perfectly to bring home the gold.
Yuto's acquaintance with skateboarding lasted a long time since he was six years old. His father, Ryota Horigome, is a hobbyist skating on the four-wheeled board around his hometown. Unfortunately, when he got married, he then stopped these activities to work as a taxi driver.
Ryota then showed his pleasure to Yuto and made this 22-year-old young man fall in love until he got a gold medal yesterday. Yuto currently lives in California, Los Angeles, United States, the center for developing global skate culture to persevere as a skateboarder.
As a female figure skater, Momiji also has a story to prove that skateboarding is not just a sport for men. This girl from Osaka has competed several times in world championships such as the X-Games and has shown her ability in the world's eyes.
"I'm not too worried about medals. It feels more like a nice bonus if I can finally get one. I just love gliding on the board," said Momiji after the medal ceremony.
The story of skateboarding in Tokyo 2020 is also quite interesting to see the Japanese people's acceptance of the sport. Many see skateboarding as just a youth activity without a job. So when skateboarding is at the Olympics, it's a win with the skate community.
View this post on Instagram
So what about in Indonesia? Indonesian skateboarding continues to produce talented talents even though they have not yet performed on the Olympic stage. Several cities have also started presenting skateparks for skate enthusiasts—a positive sign for the future of this sport.
Some striking talents from Indonesia are Nyimas Bunga Cinta and Basral Graito. These two athletes have tasted world competitions, including medals at the 2019 SEA Games and the 2018 Asian Games.
Unfortunately, skateboard enthusiasts in Indonesia do not yet have an official body to accommodate their activities. Currently, skateboarding enthusiasts join the Indonesian Skateboard Community (KIS). This community was formed due to the vacuum of the Indonesian Skateboard Federation organization, even though the presence of the organization was needed to deal with the government. Currently, KIS has a competition schedule in the regions to continue to attract talents in Indonesia.
Hopefully, skateboarding at the Olympics will influence policymakers to take the national skateboarding talent more seriously.
#THE S MEDIA
#Media Milenial
#skateboard
#skateboarding
#tokyo olympic 2020
#tokyo 2020
#olympic
#yuto horigome
#momoji nishiya