SPORTS
WHO IS RALF RANGNICK?
Rangnick will become interim coach of Manchester United and seek to return the Premier League club to a competitive level.
30.11.2021
BY A. NUGROHO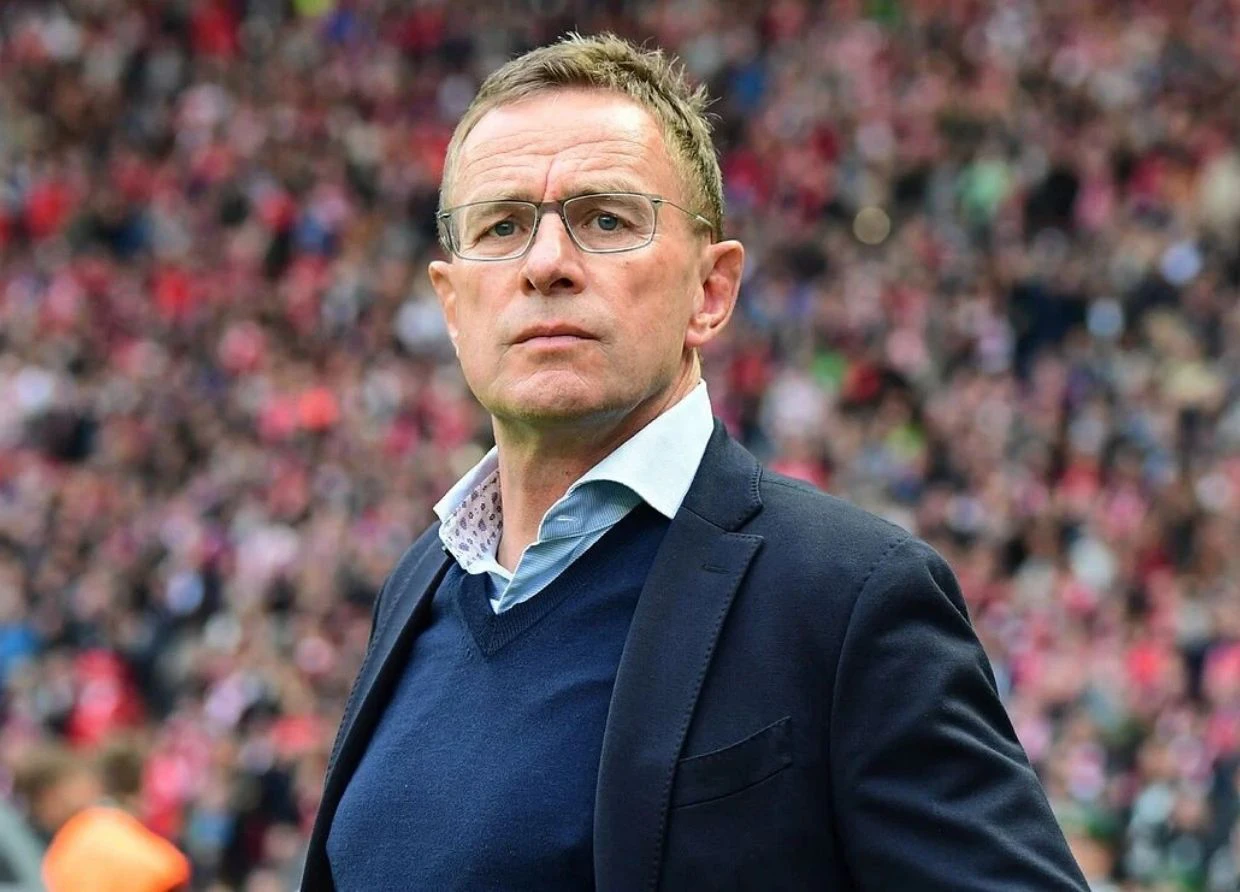 Ralf Rangnick's name was previously rarely heard in the ears of Premier League fans. But over the last few days, the German national has been mentioned as interim coach of giant Manchester United.
Rangnick appeared to be the interim successor until the end of the season, replacing manager Ole Gunnar Solksjaer who was sacked after failing to keep United competitive. Whereas previously United with Solksjaer managed to become runners-up in the League and European Cup. Even without a trophy, at least this shows that United is still worthy of being reckoned with.
View this post on Instagram
Then came a new season with Cristiano Ronaldo's new weapon. United even slumped and is currently in the middle of the board. Solksjaer's coaching era ended after United was defeated by Watford 4-1. Michael Carrick is currently interim coach until the appointment of the coach by United's board of directors.
Coming back to Rangnick, he is not new to football coaching. The big names of current German coaches such as Jurgen Klopp and Thomas Tuchel have learned from a Rangnick who is famous for his pressing game or GegenPressing. His coaching era began in the 1980s and later became the head coach of big clubs such as Schalke, Hannover 96, Hoffenheim, and RB Leipzig.
Rangnick currently serves as director of football for teams under the Red Bull company, including Red Bull Salzburg, RB Leipzig, and the New York Red Bulls. He also serves as Director of Sport and Club Communications at Lokomotiv Moscow.
Rangnick has won seven trophies at various levels throughout his coaching career. His most successful period in terms of awards came during his time at Schalke, where he led the club to the DFL Ligapokal in 2005/06, the DFB Pokal in 2010/11, and the DFL Supercup in 2011/12.
His tenure at Gelsenkirchen also saw them sit second in the 2004/05 Bundesliga and become DFB Pokal finalists in the same season.
Rangnick also won a silver medal in Stuttgart. He won the title, leading them to Intertoto Cup glory in 2000, previously leading the youth team to the Bundesliga Youth title in 1991.
Rangnick won Regionalliga Sud with Ulm in 1997/98 and helped Hannover 96 to promotion by winning the 2. Bundesliga in 2001/02.
Regarding the Gegenpressing style of football that he popularized and used by many coaches today, the approach used is high-intensity pressure to win the ball back quickly. He was coupled with a tight guard in defense to neutralize the threat of an early counterattack.
Rangnick first expressed this idea during a friendly match in 1983 against Dynamo Kyiv, then Valeriy Lobanovskyi.
"Kyiv is the first team I've ever faced that systematically kept pressing for the ball. That enlightened me. I understand that there are different ways of playing," said Rangnick.
Gegenpress' philosophy of controlling the game. What should the team do when the opponent takes the ball? And what to do in a defensive position and when the opponent gets a set piece? Rangnick's approach is to ensure that the opposing team cannot control the ball.
View this post on Instagram
The 63-year-old coach will take the coaching chair in the next six months. In addition, Rangnick has signed a two-year contract for the coaching consultant chair at United.
Rangnick's arrival also made Klopp, the Liverpool coach comment. Klopp regretted the arrival of Rangnick at United, Liverpool's eternal rival.
"Unfortunately, good coaches come to England and Manchester United. That's how it is. He's a very experienced manager who built two clubs somewhere in Hoffenheim and RB Leipzig. He does a lot of different jobs in football, but his first concern is being a coach, and that's his best skill," Klopp said.
"United will be organized on the pitch, and that's not good news for other teams in the league. Ralf will soon realize he doesn't have time to train because United is playing all the time," added Klopp.
Currently, Cristiano Ronaldo CS is in the eighth position in the standings. They were left by more than 10 points by the first place in the standings, namely Chelsea. In the Carrick coaching era, Sunday's match (28/11/2021), United managed to hold the league leaders to a 1-1 draw. Rangnick is currently waiting for a work permit and will start coaching this week.
#THE S MEDIA
#Media Milenial
#ralf rangnick
#manchester united
#gegenpress