TRAVEL + LEISURE
WHAT AWAITS YOU AT ARMANI HOTEL DUBAI DECEMBER 2021
Spoiler: A dazzling night of fireworks and an unforgettable night awaits.
12.12.2021
BY SUKSMAJATI KUMARA
This year, the Burj Khalifa will be the focal point for a dazzling midnight fireworks spectacle as the surrounding Downtown Dubai district and The Dubai Fountain join in the fun with specially choreographed light, sound, and water-based entertainment in a never-before-seen showcase.
Inspired by Italian lineage and multicultural community, the Armani Festive experience is a showcase for award-winning hospitality, world-class dining and soul-stirring entertainment. Feel the true spirit of the season come alive in the heart of Downtown Dubai, with a bespoke collection of thoughtfully curated Christmas and New Year events and experiences to end 2021 with the very best of times.

Armani/Ristorante
Take a leaf out of the Italian Christmas playbook and start the celebrations early with a multi-course festive lunch or dinner degustation to remember and a menu of exemplary dishes highlighting the very best ingredients sourced from coast to farm to mountain.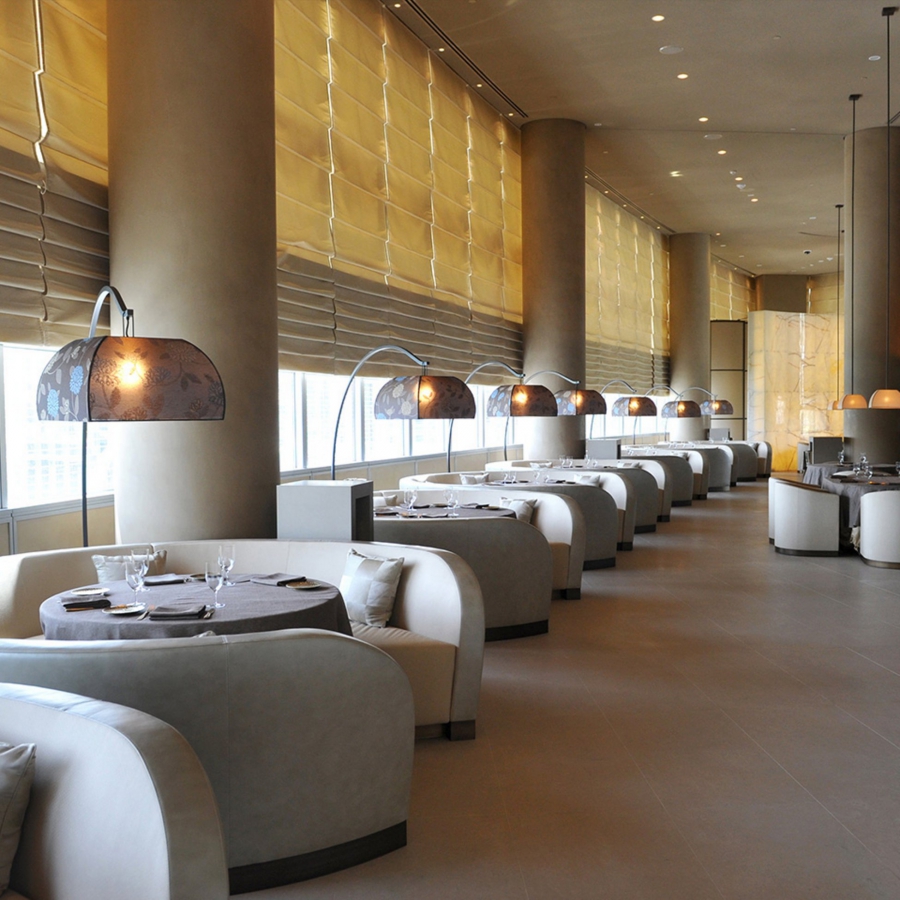 End 2021 on a gastronomic high note with Armani Hotel's signature six-course New Year's Eve experience featuring your culinary favorites, including blue lobster ravioli, slow-cooked Piemontese tenderloin, pan-seared turbot and the hotel's spectacular 23-carat gold sfera dessert.

Armani/Amal
For an immersive festive experience created for sharing with loved ones and close friends, Armani Hotel's five-course celebration of spice degustation can be enjoyed from mid-December. A contemporary collection of classic dishes enhanced with the hotel's unique culinary touch, you'll want to come back again and again.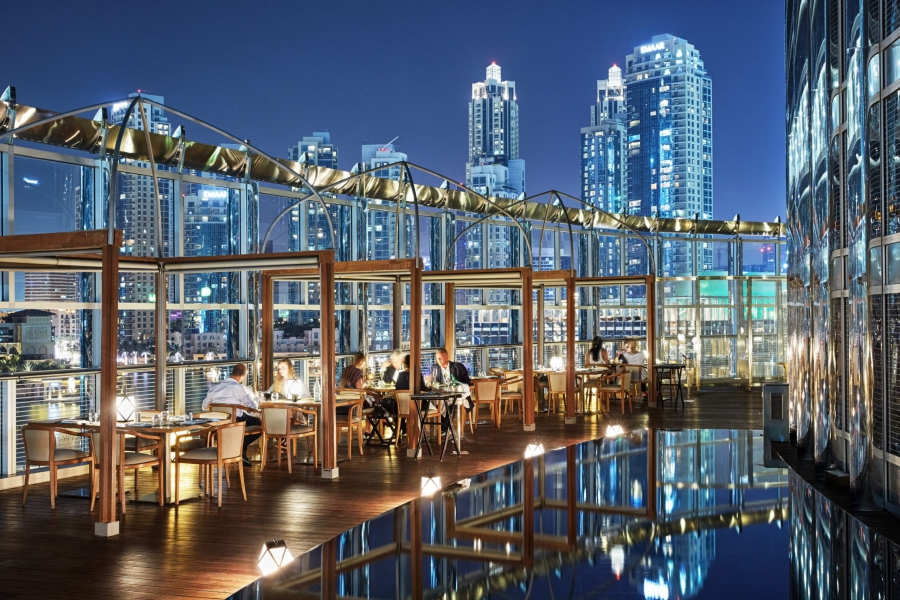 Next-level gastronomy and spectacular Dubai Fountain views set the hotel's New Year's Eve experience apart, with six exceptional courses featuring crab pachadi, Jaipuri paneer tikka, kadai guinea fowl, lauki ka kofta, a duo of chocolate desserts, and so much more.

Armani/Hashi
With new Head Chef SK at the helm, get ready for a festive Japanese dining experience like no other. Don't wait until Christmas to sample his sublime five-course dinner degustation menu, which showcases a dramatically reimagined Hashi menu.

And, for a year-end dinner full of innovation and a few surprises, the hotel's six-course New Year's Eve celebration includes delights such as miso and truffle-infused dobin mushi soup, grilled Maine lobster and black cod robata-yaki, and an east-meets-west dessert.

Armani/Mediterraneo
Perfect for festive family gatherings and groups of friends, do Christmas Eve dinner or brunch on 25th the right way with a traveling buffet of dishes that represent the authentic culinary heritage of the Mediterranean. From Levantine classics to French, Italian and Spanish favorites, this is festive dining for the world.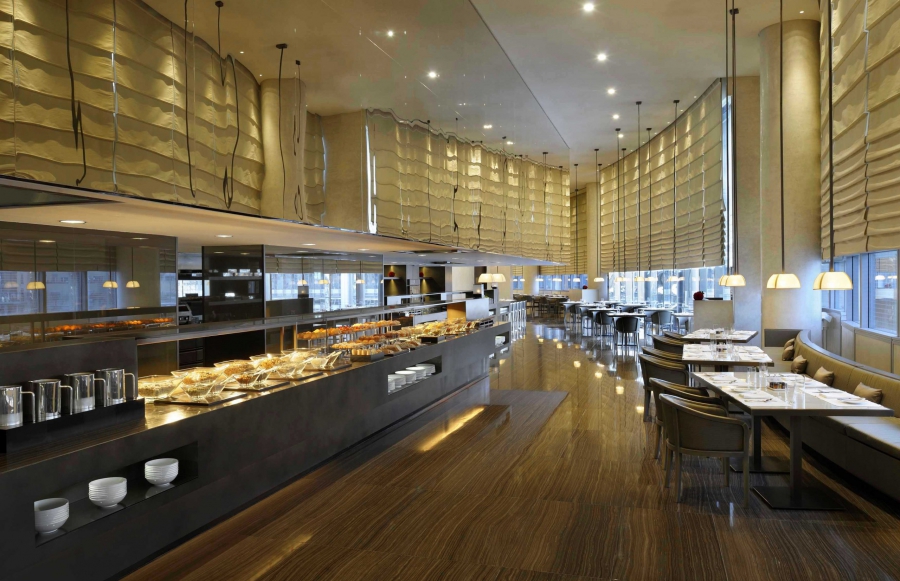 Stamp your passport at the hotel's global New Year's Eve celebration and feast on a culinary repertoire that celebrates the legacy of regional cuisine, from the heart of the Roman Empire to the borders of Ottoman rule, while dancing to select live bands performance as you welcome 2022.

Armani/Lounge
It wouldn't be the holidays without festive afternoon tea, and the hotel has transformed the heart of the hotel into a Santa's grotto of seasonal delights.

From mini panettone, gingerbread cake and Stollen to cinnamon star Christmas cookies, immerse yourself with childlike delight in sweet favorites as well as seasonal savories including foie gras and smoked duck trammezine, and beetroot cured royal salmon and burrata mousse with tomato caviar.

Armani/Prive
Dine at Armani Hotel Dubai on 31st December and come to the after-party to ring in the New Year in the company of Dubai's little black book of socialites and party people.

Sophisticated exclusivity is the club mantra with free-flowing beverages from the hotel's resident mixologist and world-class DJ entertainment.

Festive Takeaway Menu
Spend more time relaxing this festive season and allow the team of expert chefs at Armani Hotel to create the perfect holiday menu to be enjoyed in the comfort of your home.

Mix and match your order with a freshly prepared collection of roasted turkey with winter vegetables. Desserts and Traditional sweet treats include the all-time favorite panettone and pandoro, spiced stolen, and a collection of Christmas cakes.

Armani/Spa
Santa Claus will pop in ahead of schedule to Armani/Spa this festive season with a gift that guarantees twice the relaxation.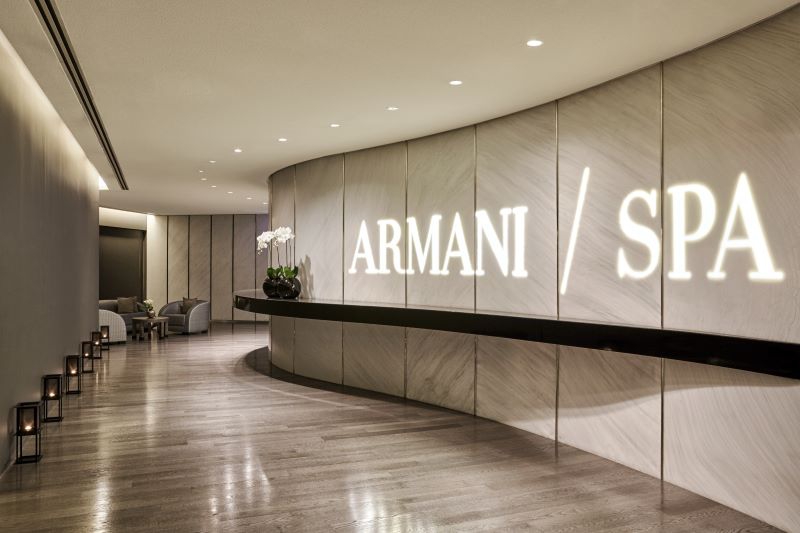 Book a 90-minute treatment slot and enjoy two additional 20 minutes of spa indulgence on the same day with the hotel's compliments. Double up on your festive pampering or invite a friend for a pre-party season treat and choose from a bespoke menu of treatments, including energizing scrubs, moisturizing body wraps, facial treatments, and more.
#THE S MEDIA
#Media Milenial
#armani hotel dubai
#december 2021
#travel
#leisure