FASHION + WATCHES
TREE-HUGGING IN STYLE WITH SEJAUH MATA MEMANDANG
In their latest collaboration with actress Dian Sastrowardoyo, the brand will donate a portion of its profit to plant trees in Taman Nasional Leuser, Aceh Timur.
24.02.2022
BY WILHEMINA BOWEN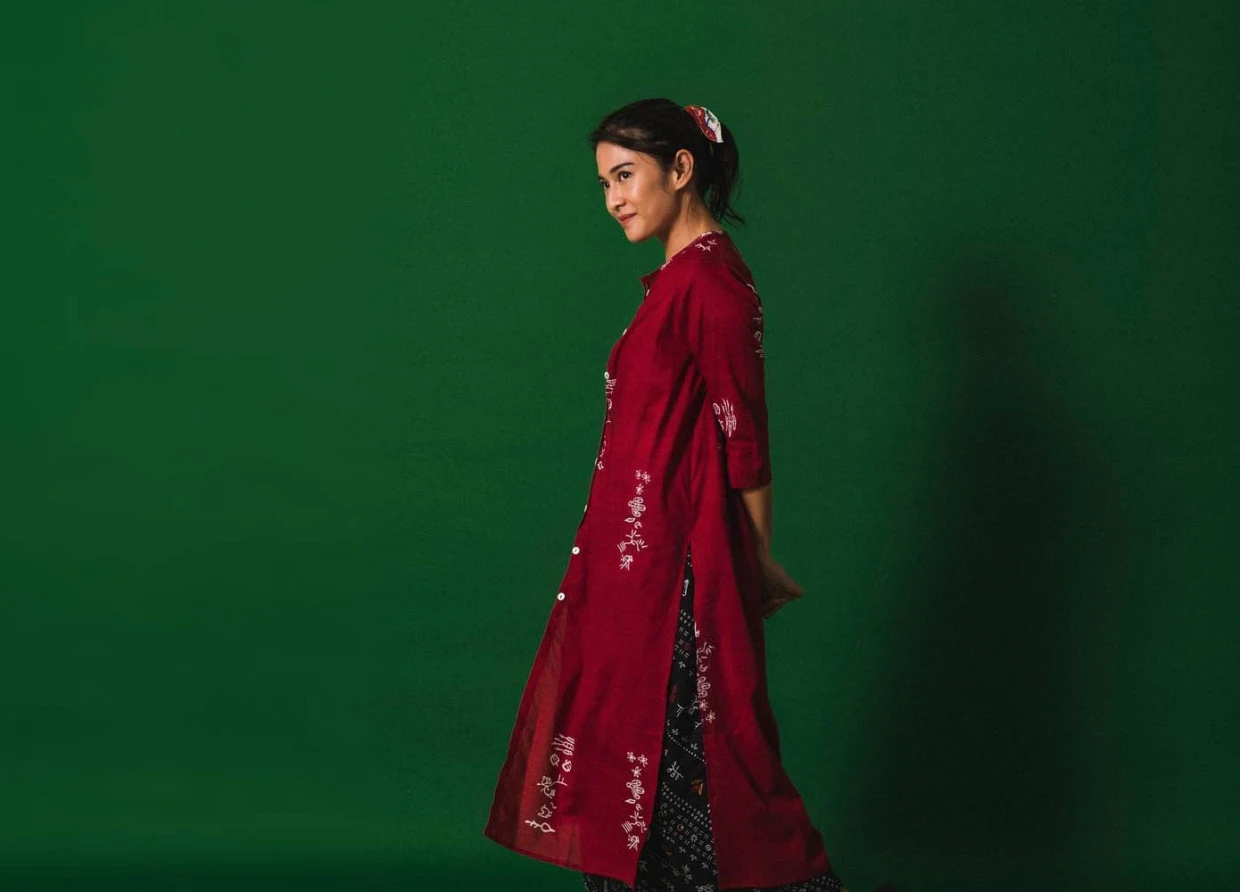 National Waste Awareness Day (Hari Peduli Sampah Nasional, HPSN) is celebrated annually on February 21. The first HPSN was launched by the Ministry of Environment and Forestry on February 21, 2005, to invite the community to be more concerned about the environment.
An eco-friendly lifestyle has been in the public spotlight in recent years. This has also made a number of business actors begin to apply the concept of sustainability to their businesses. Not only creating products that are up to date but also maintaining the environment by utilizing waste into new, quality products.
A number of brands are now known for their sustainable products. One of them is the fashion brand Sejauh Mata Memandang (As Far As The Eye Can See), commonly called by its fans as Sejauh. This local brand is known to apply the concept of slow fashion by using basic materials using recycled textiles from pre-consumption waste which is then processed into new materials while putting social issues in mind. In their current collaboration with actress Dian Sastrowardoyo, the brand will donate a portion of its profit to plant trees in Taman Nasional Leuser, Aceh Timur.
View this post on Instagram
Selling beyond Indonesia
Various ways are used by the brand owned by Chitra Subyakto to introduce the concept of sustainable fashion or sustainable fashion from Indonesia so that it can go global. Chitra explained that it was initially a challenge for Sejauh to introduce the concept of slow fashion by prioritizing concern for the impact of the products we consume on the environment. Over time, Sejauh managed to embrace a wider range of consumers, to the point it can export to Malaysia and Singapore.
"We are very happy to have consumers outside of Indonesia. Consumer demand from abroad through Shopee continues to increase. This means that Sejauh has received a positive response and can become an agent of change, namely that consumers and the general public are open and aware of the issues that we convey. Hopefully, it will give a wider domino effect," said Chitra.
The products produced by Sejauh use biodegradable materials, including its women's clothing, men's clothing, children's clothing, accessories, and reusable masks. Initially, the materials for these products only used linen and cotton. However, now Sejauh has started to use Tencel and organic cotton which are more environmentally friendly.
"We also prioritize comfort. The design of Sejauh's products is adapted to the tropical climate so that they can be used all year round. We also don't use polyester because it is non-biodegradable and has a bad impact on the environment," she said. "Back to our principle, which is to invite people to care about the environment through fashion, we want this message to continue to be disseminated."
"We are currently living in the threat of a real climate crisis and it has become our collective obligation to be more concerned and aware of the environment by taking concrete actions, including in terms of doing business," Chitra continued.
View this post on Instagram
The history of Sejauh
Sejauh Mata Memandang was born under the creative helms of founder Chitra Subiyakto and co-founder Arya Dipa. Launched in 2014, the label shows the avid love of its founders for Indonesian art and culture. It creates contemporary pieces from traditional Indonesian textile so that it is more appealing to the younger audience. Throughout their journey, the brand often collaborates with Batik artists from across Indonesia, namely Sumba, Bali and Java, but probably best known for the works with the Rusun Marunda mothers.
Sejauh has been an active ally for the environment. It promises support approaches and systems to build a future that does not use ancient and endangered forests in the packaging, paper, or in man-made cellulosic fabrics, including rayon, viscose, lyocell, modal, and other trademarked brands.
#THE S MEDIA
#Media Milenial
#sejauh mata memandang
#Dian Sastrowardoyo
#Chitra Subyakto