STORIES
THREE INDONESIAN MODELS DRAW PUBLIC EYES AT INTERNATIONAL FASHION RUNWAYS
Three models from Indonesia, Nafa Salvana Yasmin, Rizal Rama and Kid Ehan, recently stole the public's attention after appearing at the Milan Fashion Week 2022.
23.03.2022
BY WILHEMINA BOWEN
Three Indonesian models grabbed public attention after they appeared at International Fashion Runways 2022.
One of them is Nafa Salvana, who never thought she would become an international model because she has no modeling basis at all.
"I never really thought about being able to walk on the runway, like Milan Fashion Week. As for walking like a model in Indonesia, I didn't really think about it," said Nafa.
Nafa is very grateful that she has been selected at Milan Fashion Week, considering that it is not easy for a model to appear on the international stage runway. Because of that, she felt very nervous when walking on the Milan Fashion Week runway.
"But, thank God I was able to go through all of this, and what I felt while walking at Milan Fashion Week was definitely nervous, feeling nervous, really nervous. Especially as a new face, I don't have any basic models and experience with other models," Nafa said.
She is grateful that many people give her the support and encouragement to be able to appear confident on the international runway. That way, he can perform well at Milan Fashion Week. Nafa was previously offered to enter the modeling agency Who Knows Models she was out dining.
After joining Who Knows Models, Nafa was also pulled into a Milan-Paris agency in December 2021 without casting. Eventually, Nafa made her debut as a model and walked at Milan Fashion Week 2022.
Experiments and whims
Another model who stole the public's attention was Raihan Fahrizal or Kid Ehan. The young man from Bandung, West Java, also never thought that this development would happen.
"At first, I didn't think I would be a model either. Actually, in 2018, I met a girl at a coffee shop in Bandung. She asked, 'Why are you so tall? Why don't you try being a model?' I didn't think about it. I've never been confident. I've always been insecure," Raihan said.
However, Raihan later decided to listen to the girl and got into a modeling agency on a whim. After two years of exploring the modeling world, he got an offer to go abroad and become the only Indonesian man to walk the Yves Saint Laurent runway.
Meanwhile, for Rizal Rama, the Milan Fashion Week appearance was his second time after his international debut at the London Fashion Week runway. Rizal walked the runway for Blue Marble, Solid Homme, Wooyoungmi Fendi, and the couture stage through the work of Yuima Nakazato.
"I started modeling in 2017 in Surabaya when I was in grade 2 of high school. Actually, at that time, I was still looking for my identity and just experimenting," he said.
He later resettled in Jakarta in 2018. Since then, he has increasingly focused on a career in the modeling world. Rizal had to lose 10 kilograms to conform to international standards. His hard work paid off — in 2021, he was chosen to become an icon of Jakarta Fashion Week JFW 2021.
He said he initially was just experimenting with his career. Now it has become something he enjoys or enjoys because it is a passion in his life.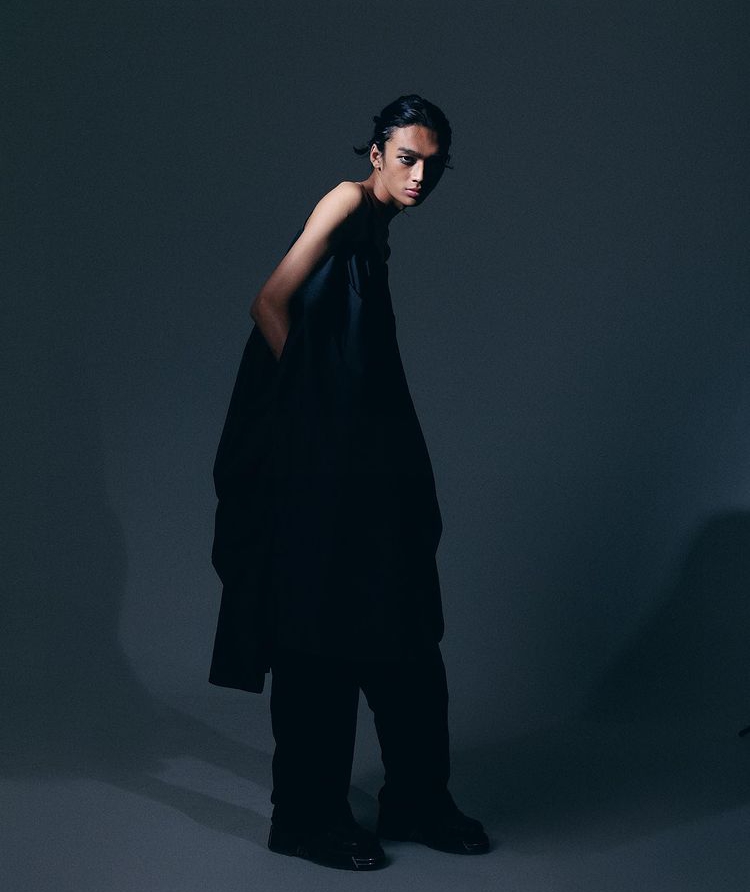 #THE S MEDIA
#Media Milenial