TRAVEL + LEISURE
INDONESIAN GAME 'MY LOVELY WIFE' BETA IS LIVE ON STEAM
Try out "My Lovely Wife" beta testing on Steam now.
06.01.2022
BY JACKSON KEEFE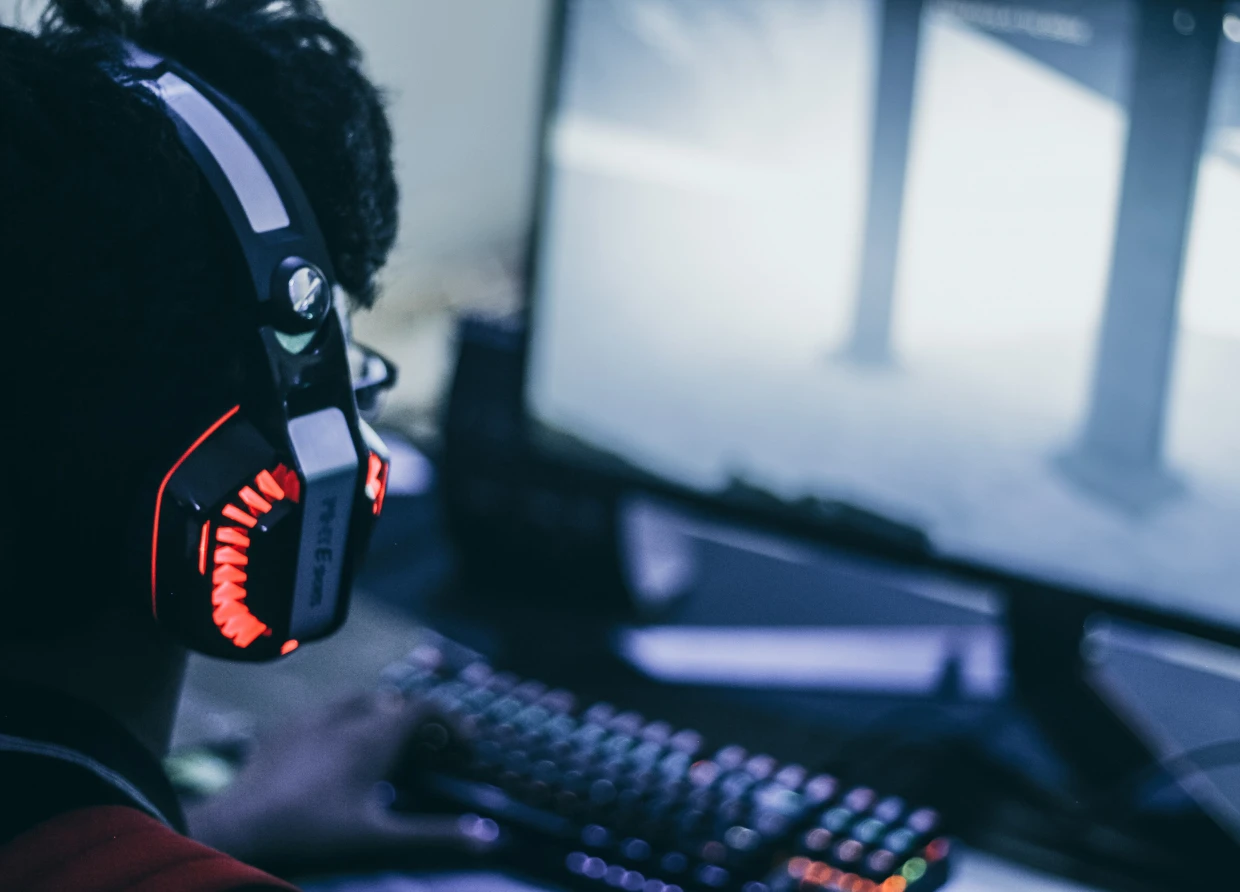 Neon Doctrine said it would end the year with a bang, and it did. Instead of simply celebrating the end of the year, it went all out with a Winter Bloodbath event.
It recently announced that a beta version of its upcoming indie game "My Lovely Wife", in collaboration with Banten-based studios GameChanger Studio and Toge Productions, would be available on Steam. My Lovely Wife is a visual novel that tells a story of guilt and grief. It lets players experience the life of a man who desperately uses dark magic to bring his late wife to life.
?Our Winter Bloodbath Event is Live!?

❄️New Announcements
❄️Teasers
❄️Beta+Free Game
❄️OLED Nintendo Switch giveaway
❄️A BUNCH of free stuff
❄️Steam Point Shop Items
❄️Massive Discord Event

Full breakdown?https://t.co/jhi7ZDhKhh
Livestream Video?

— Neon Doctrine (@NeonDoctrine) December 23, 2021
Players will begin the game as Jake, a husband and father who is suffering from the loss of his wife. He is tasked with saving her soul by sacrificing the succubi he obtains. The game begins with a letter written by Luna, the love of Jake's life. She asks players, who will be acting as Jake, to perform rituals to bring her back to life.
The game has various features, including dating, alchemy, and management simulations. It also has multiple endings with high replay value. It is delivered with the Gothic fantasy art style, eerie soundtrack that sends shivers down your spine, and uncanny love dilemma as Jake must crush the lives of others to save his dear Luna.
You only have a few succubi murdering days left, so make the best of it?

My Lovely Wife Beta is still live for 2 more days!

Can join directly through Steam & get yourself immortalized in the credits?:https://t.co/cPcrpILc6X pic.twitter.com/q7gPK40mo3

— Neon Doctrine (@NeonDoctrine) January 4, 2022
The beta is currently available for everyone on Steam, and anyone who plays it could submit their feedback on the game. To play this game, you will need a PC with at least Windows XP SP 2+, 2Ghz CPU, one gigabyte of RAM, DirectX 9 with shader model 3.0, 700 MB of free storage, and a mono audio setup.
To be fully immersed with the game aesthetics, Neon Doctrine recommends players to play it on a PC with Windows 10, 2Ghz CPU, 4 GB RAM, DirectX 11 with feature level 9.3 capabilities, 700 MB of free storage, and a stereo audio setup.
Neon Doctrine also noted that "My Lovely Wife" contains content that might not be appropriate for all ages. "May contain content not appropriate for all ages, or may not be appropriate for viewing at work: Sexual Content, Infrequent Violence, and General Mature Content," the publisher wrote on its Steam page.
More from Neon Doctrine's Bloodbath event
The company also announced that it would be launching a 3D adventure game currently codenamed Althea. This game will feature a female warrior and her companion. If you played and liked Zelda, this one would be a treat.
Meanwhile, they also released Tamarindos Freaking Dinner, a short horror RPG that will be available for free. In "Tamarindos Freaking Dinner", the player assumes the role of Macario Macabro, a pizza delivery guy who goes to a haunted mansion, should be released during Halloween instead of Christmas. The game features various rooms and puzzles that make you lose your mind.
For those looking for more action, Neon Doctrine also announced that they would be launching a new game called Drill Man Rumble. It's a brand new battle royale game that uses a heavily stylized art style.
The game announcement during the Bloodbath event is Hazel Sky. Hazel Sky is a 3D adventure game in a beautiful, desolate world. Players will have the ability to care for the wildlife there and operate a locomotive.
Discounted games fiesta

Additionally, Neon Doctrine also gives discounts for some of its titles. "The Legend of Tianding" and "Devilated" are currently at a 20 percent discount on Steam.
"The Legend of Tianding" draws from actual events and places. The game features a character named Liao Tianding, a vigilante in Taipei City who is wanted by the Japanese Colonial authorities.
"Devilated" takes place in a mysterious labyrinth filled with bloodthirsty creatures. Use the bodies of your enemies to serve as shields, slow things down, and use bullet time to land every shot.
#THE S MEDIA
#Media Milenial