HOSPITALITY CHIEFS
THE ST. REGIS BALI RESORT ANNOUNCES NEW GENERAL MANAGER
Proudly announces Marcel Kloet's new role as General Manager.
27.07.2021
BY HANUM FAUZIA
The St. Regis Bali Resort proudly announces Marcel Kloet's new role as General Manager, effective 23rd June 2021. Marcel brings a wealth of experience and will lead the resort in delivering the St Regis brand's promise of uncompromising service and legendary experiences. In 2020, under the leadership of Marcel, The St Regis Bali ranked #1 for guest satisfaction among all The St. Regis hotels across the Asia Pacific.
With robust experience at various, Marcel is no stranger to luxury hospitality, especially related to The St. Regis hotels, such as The St Regis Langkawi and The St Regis Macao Cotai Central. Prior to his appointment at The St. Regis Bali Resort, Marcel was part of the pre-opening team of The St. Regis Langkawi in 2016 and paved his way to becoming the Complex Executive Assistant Manager of both The St. Regis Langkawi and The Westin Langkawi.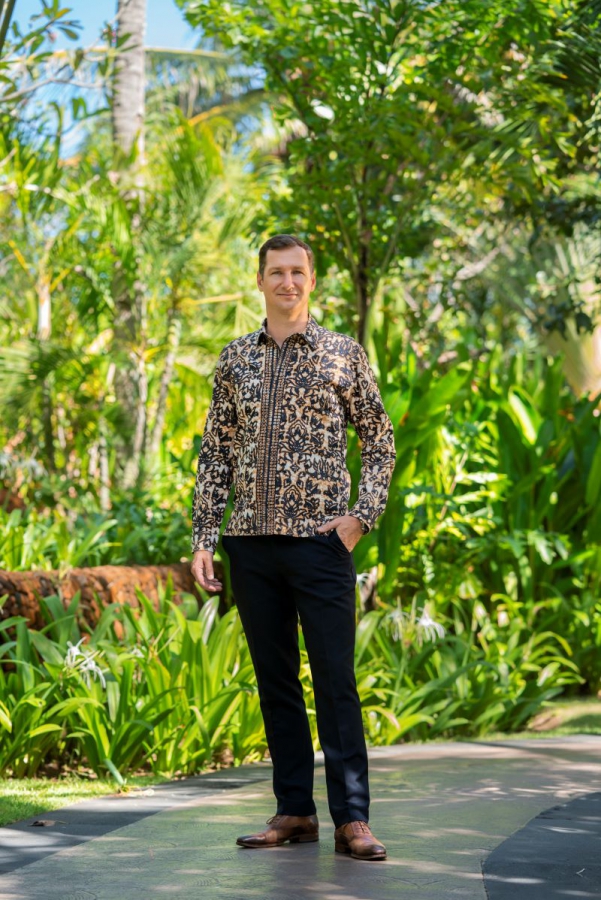 Marcel's affinity for Asian culture and hospitality has established him on the continent for 13 years, working in various leadership roles in major Asian cities including Beijing, Singapore, and Macao. His dedication and passion for luxury hospitality have allowed him to gain extensive experience in the industry and enabled him to hold various senior roles at reputable hotels.
A Dutch native with over 15 years of experience in the hospitality industry, Marcel is fluent in Dutch, English, and speaks Mandarin. Marcel holds a Bachelor of Business Administration from the International Hotel & Event Management ICHM (Swiss Hotel Association) in Adelaide and started his career in 2004 in Holland.

One of exquisite luxury resorts in Bali
The St. Regis Bali Resort offers all that guests desire in a luxury tropical paradise and much more. The resort grounds boast a beachfront location in Bali, Indonesia, inviting pools, and a swimmable lagoon spanning 3,668 square meters of clear blue saltwater. High or low tide, Nusa Dua Beach invites refreshing ocean dips in crystal waters, as well as snorkeling, kite surfing, and other activities, which are arranged by our Water Sports Center.
View this post on Instagram

Experience sheer relaxation in Iridium Spa, a luxury oasis in Indonesia with 12 treatment rooms, two Spa Suites, and island-inspired treatments that use natural, healing ingredients. Other resort activities include workouts in our fully equipped, 24-hour Fitness Center and reading in our air-conditioned and well-stocked Library.
Every evening, guests are invited to close their day in Bali at the grand staircase with magnificent light displays during the Fire Dance Ritual. Through art, music, dance, cuisine, and literature, children are entertained with intelligent, fun activities at the Children's Learning Center.
#THE S MEDIA
#Media Milenial
#st regis bali resort
#luxury hospitality