TRAVEL + LEISURE
THE SINGAPOREAN TIONG BAHRU OFFERS HIPSTER SHOPPING, ARTSY SELFIE TOURISM, AND A TRIP DOWN THE MEMORY LANE
Tiong Bahru offers the ultimate hipster tourism experience, from indie shops, artsy selfies spots, and historical sites.
08.02.2022
BY MAXWELL SOETOMO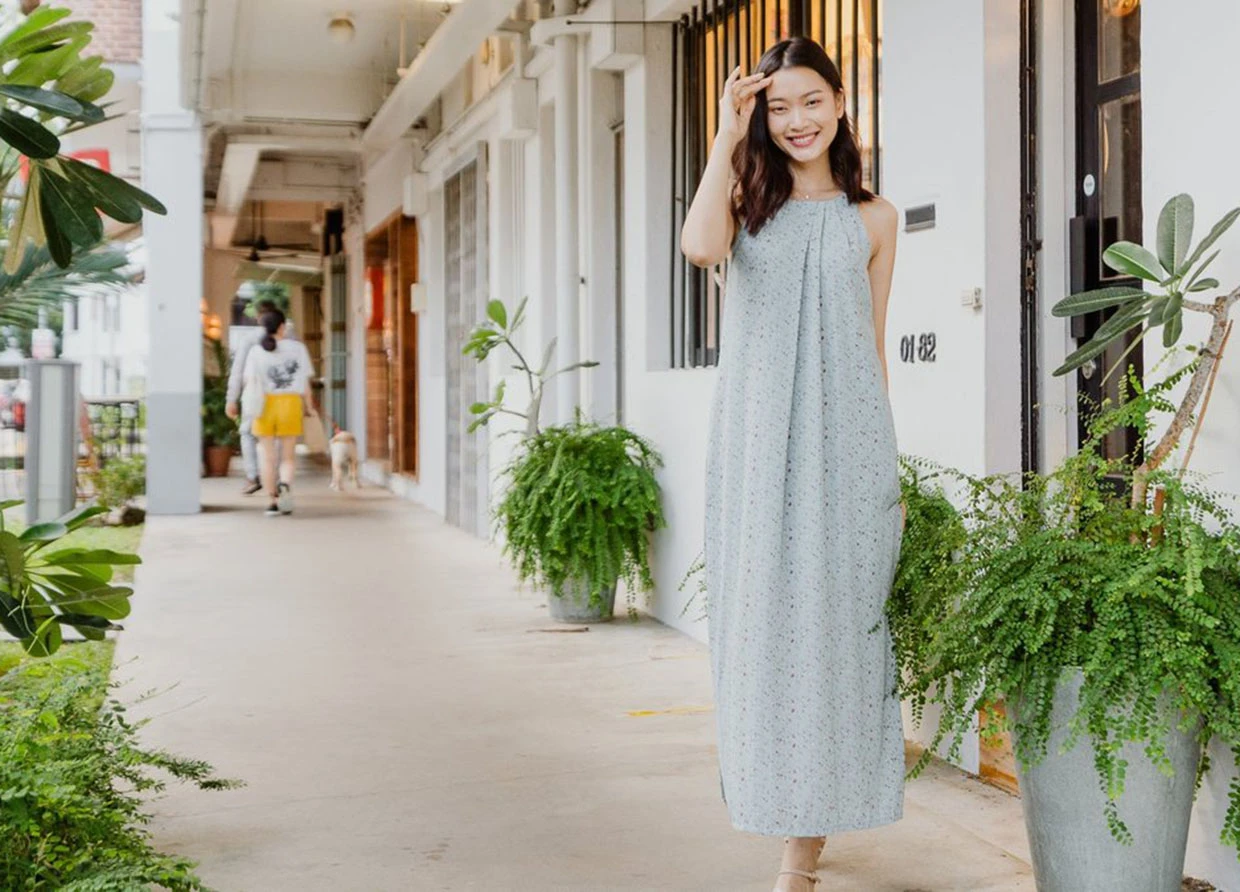 Bored with the modern urban landscape? You can visit the retro hipster Tiong Bahru. Tiong Bahru can be an exciting vacation spot in Singapore if you're trying to experiance the relaxed atmosphere.
You will be able to visit Tiong Bahru when travel restrictions are opened. Currently, the number of vaccine recipients in Singapore reaches more than 80 percent of the population.
Singapore is also organizing the SG Clean campaign to ensure hygiene standards in public areas across a wide range of industries, including the BT MICE industry, tourism industry and food services. SG Clean was made to make sure everyone's safety and comfort, including travellers who are visiting Singapore, especially during the COVID-19 pandemic.
On top of comfy staycations and Michelin star street food, you can also enjoy Tiong Bahru to the fullest with the following three exciting activities that you can do in Tiong Bahru, Singapore as advised by The Singapore Tourism Board.
Hipster style shopping
Indie shops are one of the highlights of Tiong Bahru, as you can find independent brands selling unique items that can't be found anywhere else.
First, stop by Nana & Bird. You can find clothes designed by local and international designers with models that are not sold on the mainstream market. In addition, you can also find accessories and fragrances in this boutique.
You can also visit First Stitch, a clothing boutique that initially opened a stall in front of Tiong Bahru Market in the 1980s. Over time, First Stitch developed into a modern boutique that offers ready-to-wear clothes but still sells at affordable prices. The hallmark of this boutique is that it sells clothes that are made with materials that are
comfortable with the Singaporean humid climate as well as clothing models that are suitable for all body shapes.
For bookworms, make sure you make a stop at Woods in the Books. It offers a more adventurous experience by selling various cute and antique-shaped accessories, including toys.
Selfies, and more selfies
Take photos of the murals and at the unique Tiong Bahru buildings. As Singapore's first residential area, Tiong Bahru
is home to apartments, shops and uniquely designed houses that are obviously good for your social media feed. Tiong Bahru is the only residential area not built by the Singapore government (Housing Development Board) so that makes the house design here is really special.
You can find homes with art to designs that don't have sharp corners and have spiral staircases. These buildings are fascinating to capture in photos, especially for those interested in architectural design.
Continue your journey by taking pictures in a mural by renowned Singaporean artist Yip Yew Chong. Tiong Bahru happened to be Yip's childhood playground, and many of his extended family were there, thus the artist created three murals to commemorate his childhood.
First painting is titled Bird Corner. It tells the story of Tiong Bahru's past where uncles (middle-aged men) gather and hang their pet bird cages while talking. You can find this mural at Seng Poh Lane Block 71. Meanwhile, Pasar and Fortune Teller conveys a picture of the traditional Ting Bahru market in the past and the Peranakan fortune teller that was easy to find in Singapore. This mural is located at Eng Watt Street Block 73. Yip's third mural, entitled Home, depicts the atmosphere of traditional houses in Tiong Bahru, which is a special memory for Yip as a child. The location of the mural is on Tiong Poh Road/Eu Chin Street Block 74.
Historical sites galore
There is a temple in Tiong Bahru that is almost a century old named Qi Tian Kong. You can see the place of worship of the Tao with vibrant colours. This temple dedicated to the monkey god Sun Wo Kong, famous for the story of his
journey to find the holy book to the West.
In addition to the Qi Tian Kong temple, there is also a historic site in Tiong Bahru, namely the Air Raid Shelter, a war-era bunker built-in 1939. This bunker has an area of 1,500 square meters and has not undergone any changes. However, currently, the bunker is not open to the public, but there is an explanation of the site that you can divulge in to understand its history.
#THE S MEDIA
#Media Milenial
LATEST NEWS
We have a vast selection of rolex replica such as the Daytona, Milgauss, Submariner, Explorer, Gmt Master II in http://www.localdlish.com
We have a vast selection of rolex replica such as the Daytona, Milgauss, Submariner, Explorer, Gmt Master II in http://www.localdlish.com
We have a vast selection of rolex replica such as the Daytona, Milgauss, Submariner, Explorer, Gmt Master II in http://www.localdlish.com
We have a vast selection of rolex replica such as the Daytona, Milgauss, Submariner, Explorer, Gmt Master II in http://www.localdlish.com
We have a vast selection of rolex replica such as the Daytona, Milgauss, Submariner, Explorer, Gmt Master II in http://www.localdlish.com
We have a vast selection of rolex replica such as the Daytona, Milgauss, Submariner, Explorer, Gmt Master II in http://www.localdlish.com
We have a vast selection of rolex replica such as the Daytona, Milgauss, Submariner, Explorer, Gmt Master II in http://www.localdlish.com
We have a vast selection of rolex replica such as the Daytona, Milgauss, Submariner, Explorer, Gmt Master II in http://www.localdlish.com
We have a vast selection of rolex replica such as the Daytona, Milgauss, Submariner, Explorer, Gmt Master II in http://www.localdlish.com
We have a vast selection of rolex replica such as the Daytona, Milgauss, Submariner, Explorer, Gmt Master II in http://www.localdlish.com
We have a vast selection of rolex replica such as the Daytona, Milgauss, Submariner, Explorer, Gmt Master II in http://www.localdlish.com
We have a vast selection of rolex replica such as the Daytona, Milgauss, Submariner, Explorer, Gmt Master II in http://www.localdlish.com
We have a vast selection of rolex replica such as the Daytona, Milgauss, Submariner, Explorer, Gmt Master II in http://www.localdlish.com
We have a vast selection of rolex replica such as the Daytona, Milgauss, Submariner, Explorer, Gmt Master II in http://www.localdlish.com
We have a vast selection of rolex replica such as the Daytona, Milgauss, Submariner, Explorer, Gmt Master II in http://www.localdlish.com
We have a vast selection of rolex replica such as the Daytona, Milgauss, Submariner, Explorer, Gmt Master II in http://www.localdlish.com
We have a vast selection of rolex replica such as the Daytona, Milgauss, Submariner, Explorer, Gmt Master II in http://www.localdlish.com
We have a vast selection of rolex replica such as the Daytona, Milgauss, Submariner, Explorer, Gmt Master II in http://www.localdlish.com
We have a vast selection of rolex replica such as the Daytona, Milgauss, Submariner, Explorer, Gmt Master II in http://www.localdlish.com
We have a vast selection of rolex replica such as the Daytona, Milgauss, Submariner, Explorer, Gmt Master II in http://www.localdlish.com