TECHNOLOGY
TAKASHI MURAKAMI TEASES NEW TAMAGOCHI-LIKE VIRTUAL PET
If you used to own a Tamagochi, Takashi Murakami's new handheld virtual pet project might be a treat.
08.01.2022
BY JACKSON KEEFE
Following his collaborations with New Era and Hublot, Japanese artist Takashi Murakami is branching out into gaming.
Murakami, known for his quirky contemporary artworks, has announced that he's developing a handheld game for children. The game is inspired by Tamagotchi, a handheld digital pet released in the 1990s.
"This is the first time in my life that I have been involved in developing a game. It will presumably be ready to launch in the summer of next year," Murakami wrote on his Instagram.
Murakami is collaborating with Yoshihisa Hashimoto to create the game. Hashimoto is best known for directing Sonic Unleashed and developing the Hedgehog Engine. He then left Sonic Team in 2009 and became a technical director at Square Enix.
The Edo eccentric
View this post on Instagram

Born in Tokyo, Murakami is an artist who draws inspiration from various genres such as anime and traditional Japanese painting. He earned his bachelor's degree at Tokyo University of the Arts and his Ph.D. from the same school.
Murakami has been creating characters that combine elements of popular cartoons from Europe, Japan, and the U.S. since the 1990s. Some of these include characters such as Mr. DOB and bears. In 1996, he established the Hiropon Factory.
In 2000, Murakami curated Superflat, which featured works by artists who combined various elements of Japanese visual culture. Through this exhibition, he wanted to discuss the flatness of Japanese visual culture, which is what draws us to the various subcultures in the country.
His work can be found in mass-produced items such as key chains and toys. In 2002, he started a collaboration with Marc Jacobs to redesign the Louis Vuitton monogram. He incorporated the patterns and characters from the brand's archives into his paintings and sculptures through this project.
In 2009, he and art historian Nobuo Tsuji started a creative dialogue revolving around a group of artists known as the Edo eccentrics. This collaboration eventually led to an exhibition at Boston's Museum of Fine Arts, where they showcased some of the artist's work alongside works by Murakami.
Following the Japan earthquake and tsunami of 2011, he started exploring the impact of these historical events on Japan's culture and art. In his 2014 exhibition, he created an immersive space where visitors could experience the various arhats and the ghosts of "karajishi", the mythical lions that guard Buddhist temples.
Not only does his work merge various periods and styles, but it also crosses various boundaries. He has also curated various art festivals and exhibitions, where he showcased his many characters and motifs.
In case you forgot: Tamagochi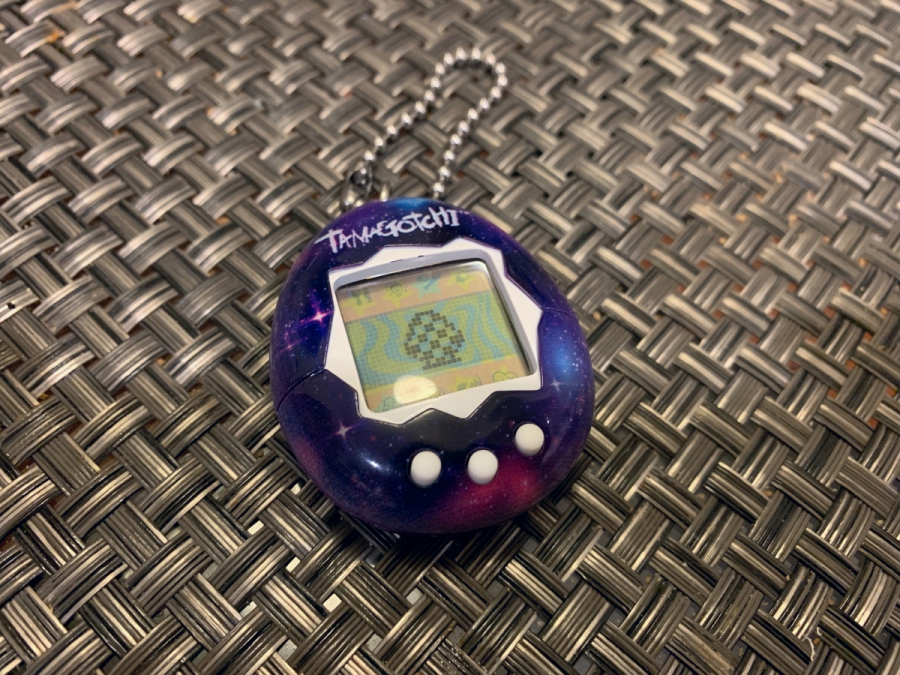 Tamagotchi was created by Akihiro Yokoi and Aki Maita in 1996. Tamagotchi is a keychain-sized virtual pet game that uses the game's simple design to depict various creatures. The word "Tamagochi" came from two Japanese words — "tamago" which means "egg", and "uotchi" which means "watch".
Bandai, the studio that released Tamagochi, initially marketed Tamagotchi to teenage girls. The company later released a masculine counterpart called the Digital Monster.
In 2004, the second wave of Tamagotchi toys came out, which featured a different graphic design and gameplay. The games still have the same story. It's up to the player to raise an egg on Earth to become an adult creature.
The creature's development stages can vary depending on the player's care. The stages of development that the digital pet goes through vary depending on the toy's model. The most common ones include Baby, Child, Teenager, then Adult. The pet can also die due to poor care or sickness.
#THE S MEDIA
#Media Milenial