CULINARY
STEAK HOTEL BY HOLYCOW! CELEBRATES 12TH ANNIVERSARY WITH STEAK FIGHTER CAMPAIGN FEATURING THREE PUBLIC FIGURES
To celebrate their 12th Anniversary, Steakhouse chain Steak Hotel by Holycow! collaborates with Tanboy Kun, Martin Natadipraja, and Muhadkly Acho in Steak Fighter Campaign.
22.03.2022
BY WILHEMINA BOWEN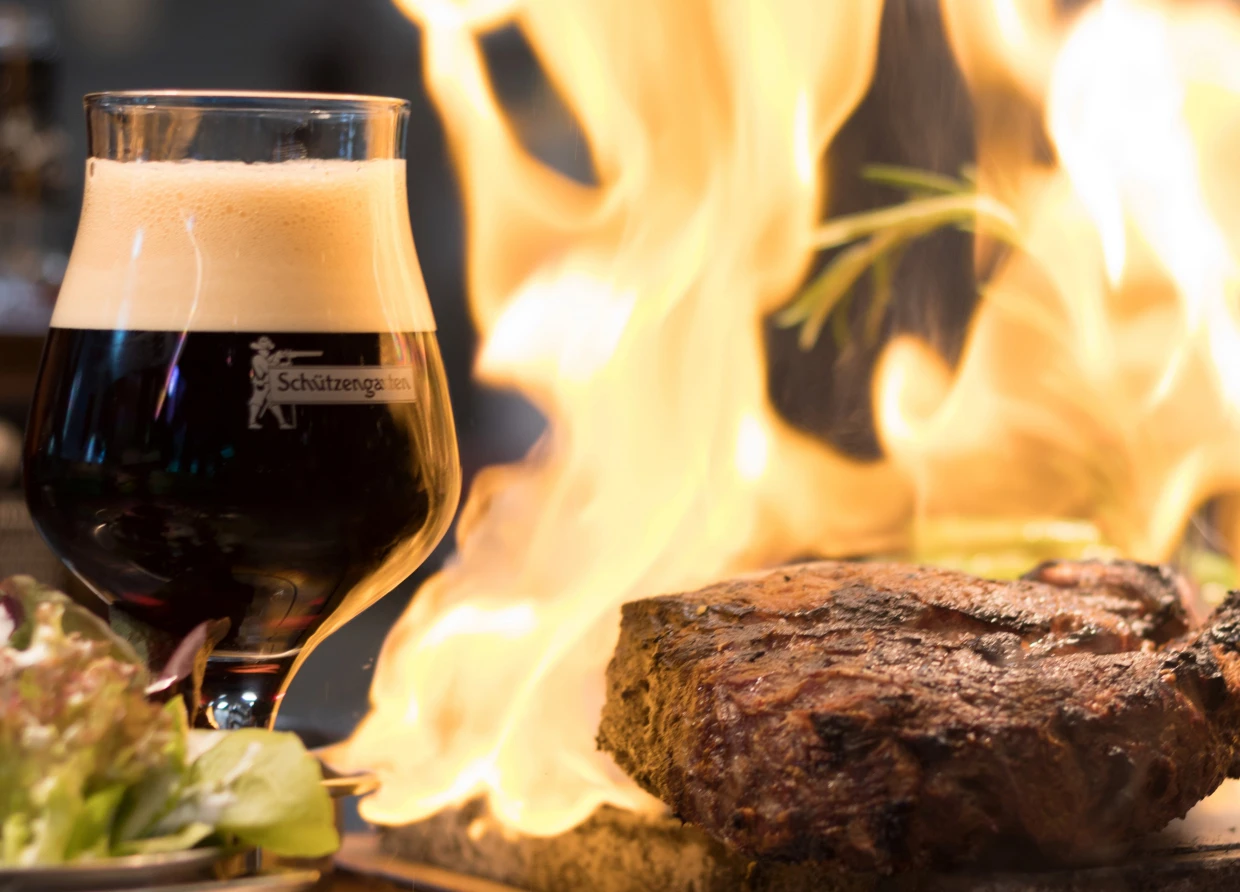 Steakhouse chain Steak Hotel by HOLYCOW! celebrates its 12th Anniversary on March 15, 2022, by holding the Steak Fighter Campaign as means of appreciation to its loyal customers, as well as presenting their newest premium menu, the Wagyu series.
In the midst of the pandemic, Wynda Mardio, Steak Hotel by HOLYCOW! founder admitted that it is not as easy as it was for the business before the outbreak. For that reason, Wynda thought that it was time to innovate and adapt to the situation.
"This is not an easy achievement, especially when facing a very challenging pandemic situation for culinary industry players. Therefore, we continue to adapt and innovate in providing the best culinary services and products for our customers."
As a huge launch, the campaign partners up with three public figures whom each represents a different wagyu menu; Celebrity chef and host, Martin Natadipraja represents Wagyu Tenderloin; Mukbang Youtuber Bara Ilham Bakti Perkasa or more known as Tanboy Kun represents the Wagyu Sirloin Steak; and comedian Muhadkly Acho for the Wagyu Rib Eye Steak.
"As a form of our appreciation to our loyal customers, we're launching the 'Steak Fighter' campaign this year collaborating with three influencers who are well-known to the public to represent the three classic wagyu steak menu items that have been customers' favorites since the beginning of our restaurant."
As of today, Steak Hotel by HOLYCOW! has 15 outlets in the Greater Jakarta Area and other major Indonesian cities including Bandung, Semarang, and Pekanbaru.
Prizes and how to join
The steakhouse chain first opened in 2010. It started out as a humble roadside tent in Radio Dalam Street, South Jakarta. Holycow founders split into two in 2012, resulting in two competing steakhouses with similar menus: Steak Hotel by HOLYCOW! (with capital letters) under the Bhadranaya Group and Holycow! (with lower case letters) Steakhouse by Chef Afit.
To be able to participate in the campaign, you must order your favorite steak from one of the three public figures. The campaign is held from March 15 to June 31, 2022. There will also be a minimum purchase of Rp 150.000 before tax at HOLYCOW!'s outlets. Following other identity submissions, all the servers in the restaurant will be able to help you.
Winners who voted the most will be announced via its Instagram account @holycow.id on July 3, 2022.
First winners could get a chance to win a domestic destination of four days and three nights of your choice. Aside from that, Holycow's second prize will include a brand new iPhone 13 Pro Max. The third prize is Samsung Flip. Coming to the next is Samsung Tab S8, iPad Pro 12, 10 grams precious metals, 5 grams precious metals, respectively. The eighth to the twelfth winner will get a Holycow voucher worth Rp 2.500.000.
#THE S MEDIA
#Media Milenial
#holycow
#steak
#meat lovers
#tanboy kun
#steak campaign
#join in
#prizes