WELLNESS
START YOUR VEGAN JOURNEY TODAY WITH VEGANUARY
If you've set a New Year's resolution to adopt a healthier lifestyle, this month is the perfect time to put those intentions into action with Veganuary.
24.01.2022
BY WILHEMINA BOWEN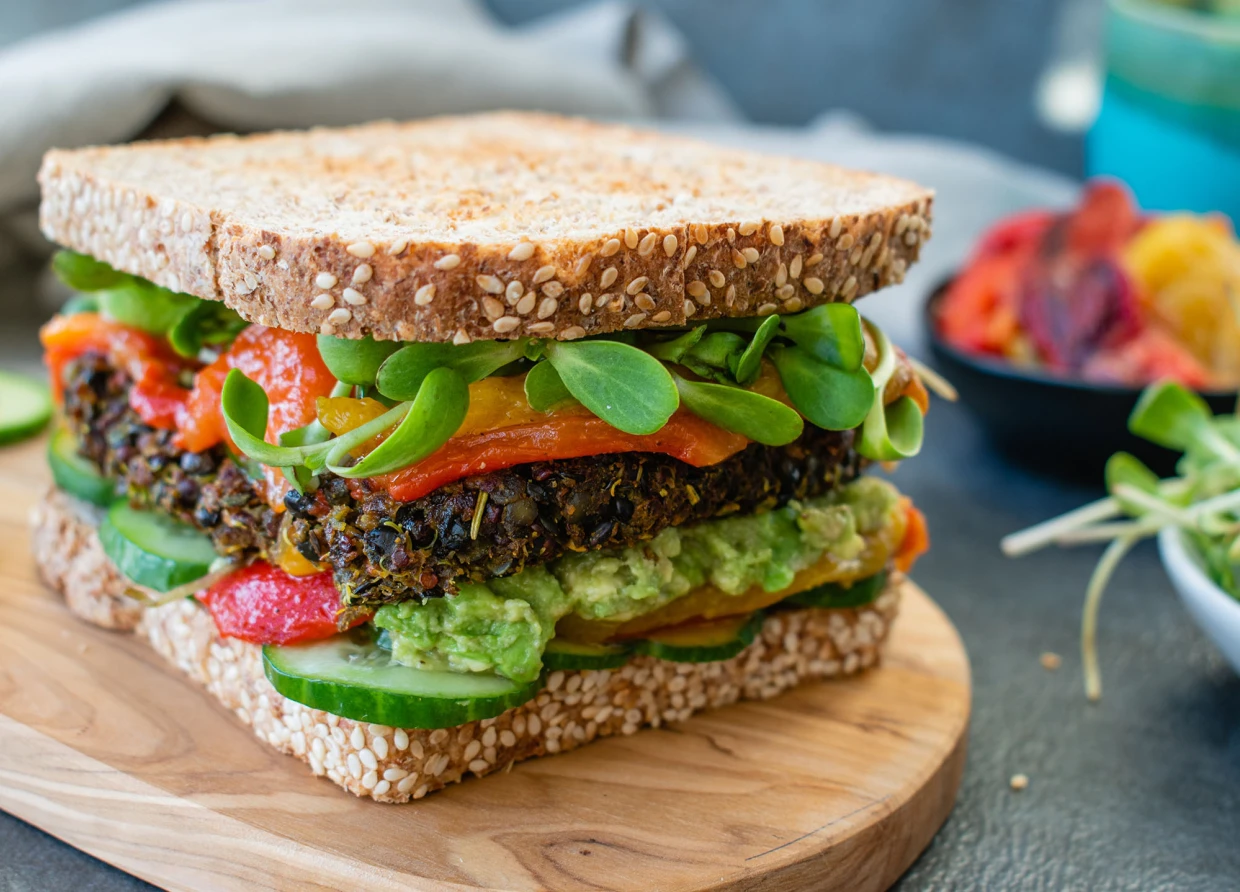 If you've set a New Year's resolution to adopt a healthier lifestyle, this month is the perfect time to put those intentions into action with Veganuary. The trendy campaign challenges people to try a plant-based diet for 31 days, inviting them to feel the well-being improvements with better digestion, cut the risk of chronic pain, as well as learn healthier, easier and more sustainable new cooking habits.
It was in 1944 that Donald Watson, an animal rights advocate, coined the word "vegan". In 2014, British entrepreneur Matthew Glover and animal rights campaigner Jane Land, introduced 'Veganuary' - a portmanteau of January and vegan.
The popularity of Veganuary has skyrocketed in recent years with widespread support from international celebrities and activists.
View this post on Instagram
Benefits of the vegan diet
Many people worry that they'll miss out on important nutrients if they cut animal protein from their diet. However eating plenty of well-balanced nutrient-dense, plant-based foods ensures that your vegan diet will provide you with lots of energy throughout the day and it is perfectly healthy.
First, you must pay close attention to is vitamin B12, primarily found in animal-derived foods. A deficiency in vitamin B12 can lead to anemia and headaches, so make sure you're getting enough of it through supplements or fortified foods while on a vegan diet.
You can also find other vital nutrients can be found in fruits, grains, and vegetables, such as proteins. High protein food is excellent for:
Reducing joint pain and strengthening bones
Reducing blood pressure
Managing blood sugar levels
Improving digestion
Accelerating wound healing
Going vegan can offer tons of benefits for your health. Plant-based foods are rich in fiber, vitamins, minerals, phytonutrients, and other enforcements that your body loves.
People who only ate plant-based foods for at least four weeks had lower levels of glucose, insulin, and cholesterol with a lower level of inflammation occurrences and healthy loss of body weight. Consuming a vegan diet with lots of fruits and vegetables can also reduce the risk of fatigue, dizziness and other chronic symptoms.
View this post on Instagram
Vegan diets and the environment
"Eating vegan is a great way to improve energy and vitality, halve your dietary greenhouse gas emissions, and address animal agriculture — which is one of the biggest contributors to climate change," said Veganuary CEO Simon Winch.
A diet high in animal products is responsible for a surge in contributors to climate change and environmental concerns, such as water pollution and greenhouse gas emissions. Research also shows that cooking plant-based foods tend to take less time as well.
For those who want to start Veganuary, their website and social media are filled with helpful tips, facts, and recipes you can try at home.
View this post on Instagram
#THE S MEDIA
#Media Milenial
#vegan
#Veganuary