TRAVEL + LEISURE
SPRING BREEZE ACROSS ASIA
Celebrate the new season with fun experiences and outdoor adventures at five-star hotels from Japan to Singapore.
20.04.2021
BY MIA ROSMAYANTI
After the cold and gloomy winter, cozy spring sunshine comes to make everyone smile! Whilst seeing the season of rebirth, renewal, and regrowth.
In Japan, the tradition begins with the arrival of the short-lived cherry blossom season that reminds us of the temporary nature process of our own lives. People gather in their millions to enjoy cherry blossom parties, eating and celebrating with friends, family, and colleagues. All while sitting under the falling pink and white blossoms to a ceremony tradition called Hanami.

Sakura afternoon tea at HOTEL THE MITSUI KYOTO
It's been a pleasure enjoying Hanami in style, and HOTEL THE MITSUI KYOTO is the right place to experience it through their Afternoon Tea Set. Looking out over their Courtyard Garden with the shidare-zakura weeping cherry blossom in the full flourish of spring, guests get to enjoy perfectly formed petit fours representing the best of the season, all served on Kyoto artisanal tableware. There's even a sakura cocktail with rosy liqueur to catch the transient beauty and aromas of spring.

Free flow drinks at W Osaka Hotel

Another fun experience also founded at the brand new W Osaka hotel. A 'Feel Bubbly' deal makes your party more lively with free-flow drinks and happy hour beverages, either before or after checking out the city's fabulous sakura blossoms. Osaka also well-known as Osaka Castle has more than thousands of cherry trees to entertain the visitors, including in the evening when they are beautifully illuminated.
Flowers represent beauty. In springtime, they are more beautiful dazzlingly. Let's move to South Korea to embrace the elegance and aesthetic of the blossoming flowers season in spring.
Spring in Bloom at JW Marriott Hotel Seoul; Freesia Afternoon Tea Set

At JW Marriott Hotel Seoul, a 'Spring in Bloom' package celebrates seasonal fragrances in a collaboration with Italian cosmetic brand Santa Maria Novella, the famed craftsmen that produce exquisite skincare products and perfumes, examples of which guests will enjoy during an intimate staycation with family or friends. There's even an afternoon tea set inspired by freesia flowers.

Borneo Wildlife for Earth Day
It's very fitting that Earth Day on April 22 falls in the middle of spring, given that it is an annual celebration of the environment and a timely reminder of the importance of long-term ecological sustainability. Mulu Marriott Resort & Spa is the only 5-star luxury hotel in the area of Gunung Mulu National Park - a UNESCO World Heritage site. Guests can explore the rainforest and caves of Borneo, helping to rediscover and rejuvenate themselves in tranquil rainforest surroundings. One of the biggest draws is the extraordinary sight of 3 million wrinkled-lipped bats flying out of Deer Cave, the world's largest cave passage. For adventurers, ascending Mulu Summit and limestone Pinnacles are other possibilities - or maybe just a sunset cruise downriver on a local longboat is your idea of enjoying nature.

The Spring Bubble We're All Hoping For
As if world-class accommodation, service and dining weren't enough, then The Ritz-Carlton, Millenia Singapore has also become the only hotel in the world to offer an augmented reality hotel art tour experience. Whether you're an art aficionado or enthusiast, you'll be able to interact virtually with art pieces by renowned artists such as Frank Stella and Dale Chihuly.

Singapore Marriott Tang Plaza Hotel façade and swimming pool

This spring when you hit up the Singapore Marriott Tang Plaza Hotel you'll be in the heart of Orchard Road – Singapore's prime shopping and entertainment district. Retail therapy is always a draw but after a prolonged period with no travel, the sights, sounds and goods on offer will be even more enticing. When you're all shopped out, for rest and relaxation, sunbathe at the outdoor swimming pool in a tranquil, resort-like setting.

Vital Dome Detox experience at W Hong Kong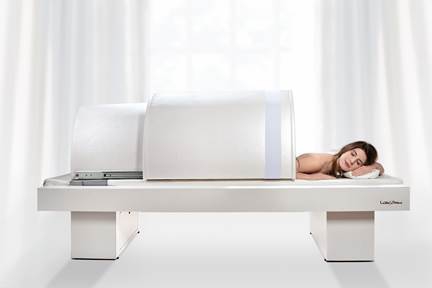 If games with the family are your bag, then JW Marriott Hotel Hong Kong, in the heart of the city and just steps from the Peak Tram, has a special offer to let you discover the city's hottest attraction, 'Monopoly Dreams Hong Kong'. In addition to a stay in well-appointed guest rooms, you'll get coveted admission tickets, while kids even get welcome amenities. You're also a short stroll from Hong Kong's beloved Botanical Gardens where young and old can marvel at a world of nature from orangutans to flamingos.
#THE S MEDIA
#Media Milenial