ART + CULTURE
THE RETURN OF ART JAKARTA 2022
Art Jakarta 2022 reopened on August 26, 2022, at JCC, Senayan. This event, along with all series of activities, held on 26–28 August 2022.
31.08.2022
BY YUKE RATNA
Art Jakarta 2022 reopened on August 26, 2022, at JCC, Senayan, as the international art fair after 2019. This event, along with all series of activities, held on 26–28 August 2022, and was open to VIP guests and the public.
The opening of the event was inaugurated by the Minister of SOEs Erick Thohir, and was attended by Director General of Culture from the Ministry of Education, Culture, Research, and Technology Hilmar Farid; Director of Music, Film and Animation of the Ministry of Tourism and Creative Economy Mohammad Amin; Global Markets Director UOB Sonny Samuel; Head of Strategic Communications and Brand UOB Indonesia Maya Rizano; and Head of MRA Media Division Mita Soedarjo.
According to the Director General of Culture Hilmar Farid, "The two-year pandemic has had a major impact on the global art ecosystem. This challenging situation has prompted many actors in the arts ecosystem to experiment. Starting from art exhibitions held on social media platforms to music concerts held in the video game universe, we find many breakthroughs in experiencing art."
"The return of Art Jakarta was an important signal for the restoration of the fine arts ecosystem in Indonesia, which has been struggling so far in the pandemic era. This shows that the fine arts played a pioneering role in national recovery efforts. Hopefully, this exhibition inspires us all to dig artistic inspiration for more sustainable living."
On this occasion, Art Jakarta was pleased to be collaborating for the fifth time with the main partner, UOB Indonesia, a bank which supports art that is active and committed to the development of fine arts, especially painting in Indonesia to Southeast Asia. Art Jakarta and UOB Indonesia have a shared vision to always create a contemporary art ecosystem that will continue to give color to the art community.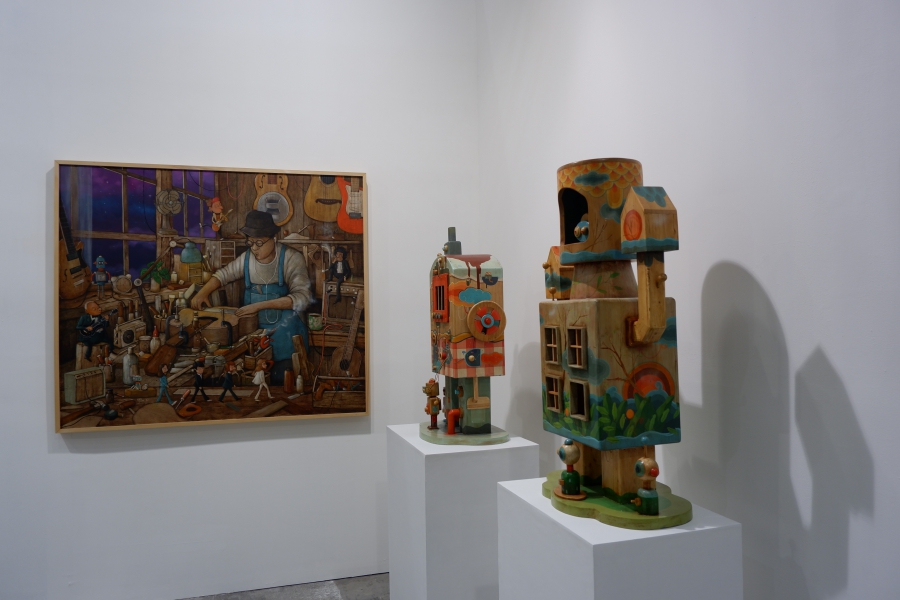 Art Jakarta is also grateful for the support of the key partners: Tumurun
Museum, Bibit, Cohart, BMW, OASIS and TACO, which have come together to help realise this art week to support the sustainability of the world of fine arts in post-pandemic.
Art Jakarta 2022 consisted of the following segments:
1. ART JAKARTA GALLERY
2. ART JAKARTA SPOT
3. AJX
4. AJ1
5. BALI ART SCENE
6. ART JAKARTA NFT
7. SCENE
8. ART JAKARTA PLAY
9. ART JAKARTA TALK
By presenting all the segments above, Art Jakarta aspires to participate strengthen the foundation and ecosystem of Indonesian art so that it can continue developing along with the dynamics of world art.
#THE S MEDIA
#Media Milenial
#artjakarta