TRAVEL + LEISURE
QUINTESSENTIAL RETREAT AT THE SANCHAYA
You could get all the impromptu vacation at The Sanchaya
15.04.2021
BY MIA ROSMAYANTI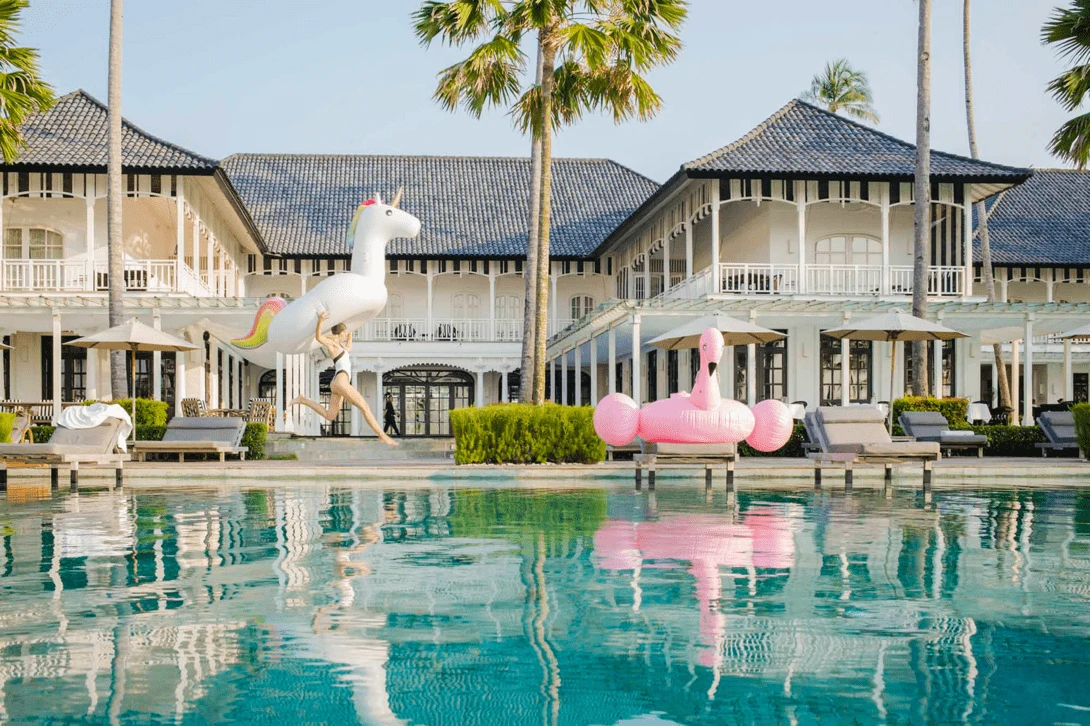 Thinking about a vacation? Everyone deserves a good break. Especially for those who are spending most of their time working from home on the edge of burnout.
However, we all need to think carefully before choosing the place to spend the perfect holiday. The Sanchaya is a resort that offers a quintessential retreat for those looking to escape from the hectic life and searching for the perfect private weekend getaway in Batam. The resort will reopen on 16 April 2021.
The Sanchaya is a resort with numerous awards including a coveted Condé Nast Readers' Choice Awards "Top 25 Resorts in Asia" in 2017 and 2018, the IPrefer Members' Choice Awards in 2019 and 2020 (for top 10 hotels/resorts in Asia-Pacific), TripAdvisor Travellers' Choice 2020 and TripAdvisor Hall of Fame 2015 – 2019. So it's a resort that would captivate a lot of people to spend their hectic life.
It has at least 13 lavish villas and 17 suites combining exceptionally comfortable interiors with the warmth and atmosphere like those of a luxurious private estate spread over 9.6 beachfront hectares. For an ultimate privatized experience, Vanda Villa is their palatial beachfront residence with 4 bedrooms and its private beach and dedicated butler.
Aside from their perfect scenery, The Sanchaya also considers its health protocols. The Sanchaya holds the highest COVID-19 CHSE health protocol certificate in Indonesia and is one of the only domestic holiday destinations designated as a green zone area.
The Sanchaya is perfect for those who would like to escape to Europe since the resort was inspired by the European Salons of the 19th century. The Sanchaya also has services that would help you escape reality.
People could enjoy outdoor and indoor activities from archery classes, family cooking classes, croquet at the lawn, and cocktail classes, as well as playing golf located only 10 minutes away from the resort.
For food lovers, The Sanchaya offers The Dining Room and The Bar for their signature Martinis. For wine lovers, they could come to The Decanter. Thinking about the holiday yet?
#THE S MEDIA
#Media Milenial