TECHNOLOGY
MOST EXPENSIVE METAVERSE PROPERTY SOLD FOR RP 61.7B
Why do people buy properties on the metaverse?
16.01.2022
BY HANUM FAUZIA
Many investment firms are buying virtual lands around the world, like The Sandbox and Decentraland, where gamers can do things like shop and go to concerts in a virtual world.

Investment firms believe that individuals and businesses will spend more money on virtual homes and virtual land in the future and that property prices will rise as more people join the metaverse.

Republic Realm, a company that develops real estate in the metaverse, said on Tuesday that it had paid $4.3 million (Rp 61.6 billion) for virtual land in the Sandbox world, making it the largest virtual real-estate sale that has been made public so far.

"This transaction is like buying land in Manhattan 250 years ago while the city was still being built," Andrew Kiguel, CEO of Tokens.com, explained, describing how quickly the metaverse and virtual real estate are growing.

The purchase also beats the record for the most expensive virtual land purchased last week by Metaverse Group, a subsidiary of Tokens.com, who paid 618,000 Mana, or nearly $2.43 million (Rp 34.9 billion) at the time, for a digital plot of land. The land is situated in the world's fashion hub, Decentraland.

What's Republic Realm (and other companies) up to in the metaverse?

Republic Realm has already owned shops rented to retailers who sell clothes for avatars and a community of about 100 villas on private islands sold to people who want to live there.

According to the WSJ, Republic Realm owns more than 2,500 virtual parcels of land in 19 worlds. The company may choose to live in empty metaverse assets while it waits for the value of the land to rise. Republic Realm co-founder Janine Yorio says that the company sometimes hires an architect to design a virtual home or mall and then hires a game developer to build it.

Decentraland, like other metaverses, is still a work in progress. There has been a lot of interest in it in recent months, however. Companies like Facebook have set up virtual reality businesses, and retailers, game businesses, and other businesses have all claimed virtual reality rights.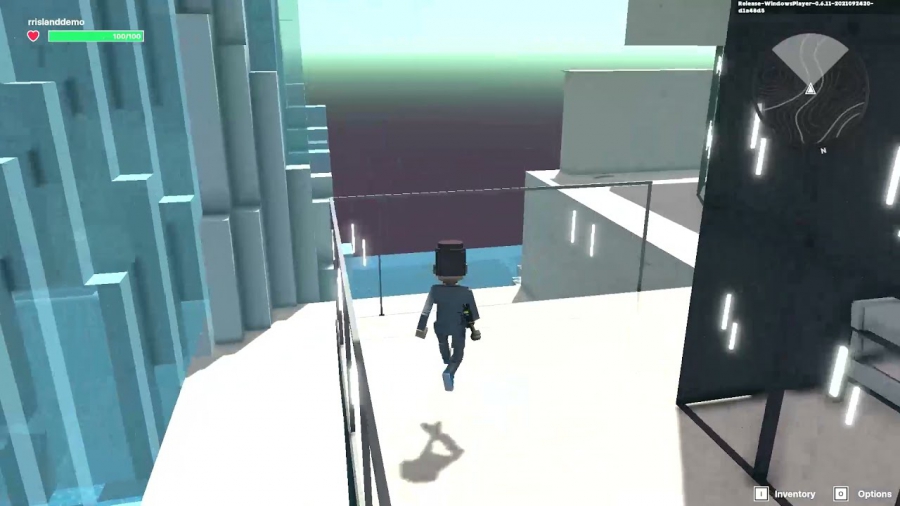 Meanwhile, companies like Nike and Adidas have said that they are ready to go into the metaverse. Nike makes sure that its shoes can be bought both in the real world and in the virtual world. Many fashion brands are also trying out each other's products in the metaverse.

On Roblox, Gucci is already selling a version of their limited edition bag. When they first went on sale, their price ranged from $1.20 to $9 (Rp 17,000 to 128,000). One of them later went for $4,100.
#THE S MEDIA
#Media Milenial
#METAVERSE PROPERTY