SPEED + BEYOND
MERCEDES-BENZ PLANS TO ENTER THE ELECTRIC VEHICLE MARKET
By 2025, all Mercedes-Benz products will be battery electric vehicles (BEV).
29.07.2021
BY A. NUGROHO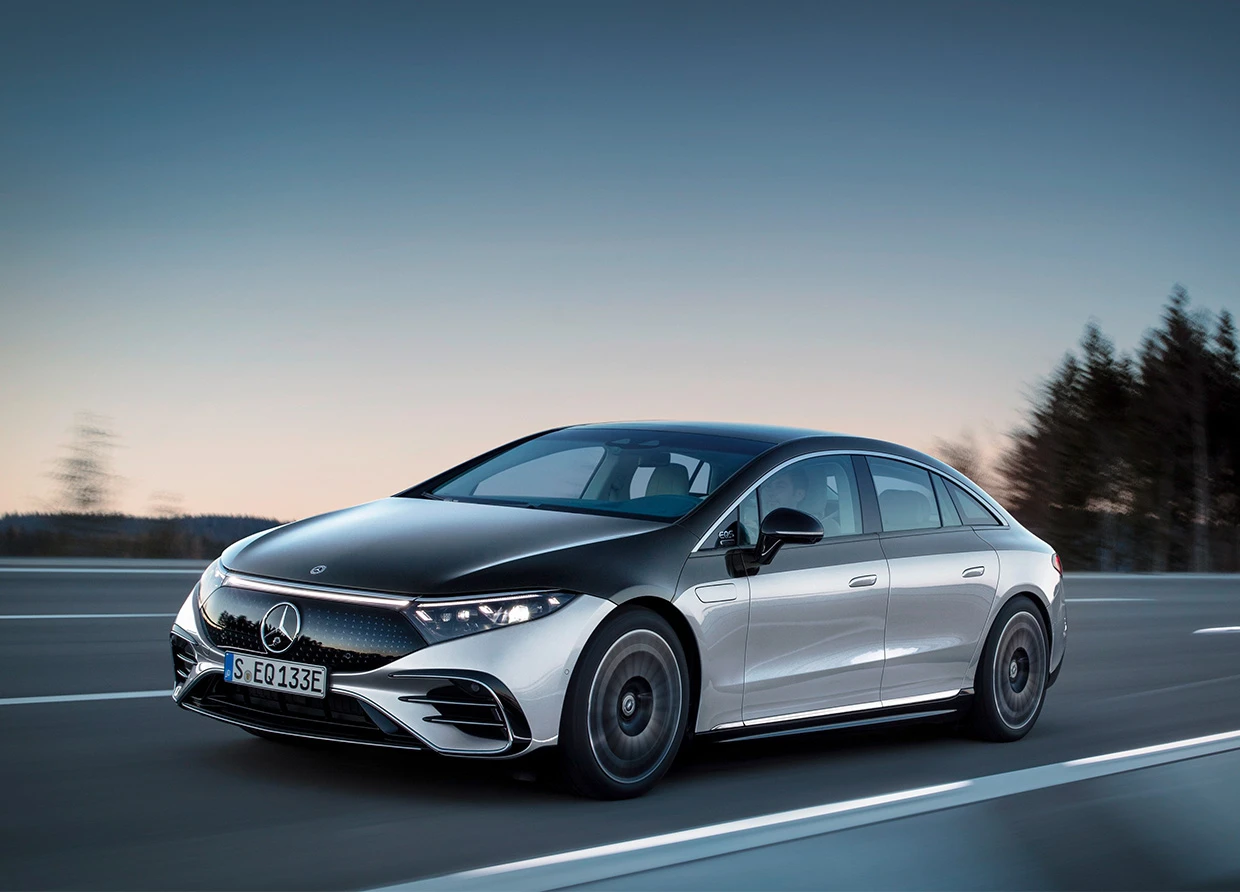 Mercedes-Benz is currently preparing to transition to full electrification by the end of the decade when market conditions are very potential. Shifting from electric-first to electric-only, the luxury car company is accelerating its vision of an emissions-free future.
By 2022, Mercedes-Benz will have battery electric vehicles (BEVs) in all its product segments. From 2025 onwards, all of the newly launched vehicle architectures will be fully electrified only, and customers will choose an all-electric alternative in every model made by the company.
"The shift in electric vehicles (EV) is accelerating, especially in the luxury segment owned by Mercedes-Benz. The tipping point is approaching and we will be ready as the market shifts to full electrific by the end of the decade," said Ola Källenius, CEO of Daimler AG and Mercedes-Benz AG.
"This move signals a deep relocation of capital. By managing this more rapid transformation while maintaining profitability targets, we will ensure the success of Mercedes-Benz. Thanks to our highly qualified and motivated workforce, I am confident that we will be successful in this exciting new era," said Ola.
View this post on Instagram
Mercedes-Benz is preparing a comprehensive plan that includes a significant acceleration of R&D. Investments into electric vehicle batteries between 2022 and 2030 will amount to over €40 billion. The acceleration and progress of plans for the electric vehicle (EV) portfolio will advance the tipping point for EV adoption.
In terms of architecture, by 2025, Mercedes-Benz will present three fully electrified vehicle architectures. The first is MB.EA includes all medium to large passenger cars with a modular system that can be adapted to the needs of future electric vehicles.
The second architecture is AMG.EA is a platform for dedicated, performance-oriented electric vehicles. The third is VAN.EA is made for electric vans and light commercial vehicles (LCV) for transportation needs.
Another step that Mercedes-Benz is preparing for is vertical integration, where the manufacturer reorganizes its powertrain activities to put planning, development, purchasing and production under one roof. The move includes the acquisition of UK-based electric motor company YASA. Internal electric motors, such as eATS 2.0, are an essential part of a strategy focusing on the efficiency and cost of the entire system, including inverters and software.
On the other hand, China is the world's largest new energy vehicle (NEV) market, home to hundreds of companies and suppliers specializing in EV components and software technologies, which are expected to play a vital role in accelerating Mercedes-Benz's electrification strategy.
Mercedes-Benz will also prepare for battery production by setting up eight gigafactories to produce cells together with partners around the world. This is in addition to a planned network of nine factories dedicated to building battery systems.
Mercedes-Benz intends to work closely with new European partners to efficiently develop and manufacture future cells and modules concerning cell manufacturing. Cell production will allow Mercedes-Benz to revamp its already established powertrain production network.
Mercedes-Benz will work with partners such as SilaNano to further increase energy density by using a silicon-carbon composite in the anode. This will enable unprecedented range and shorter charging times.
View this post on Instagram
An easy EV ownership experience is also provided by the charging technology. Mercedes-Benz is preparing a "Plug & Charge" that allows consumers to directly plug-in power. Charges and unplugs without any extra steps. Mercedes me Charge is poised to become one of the largest charging networks in the world. Currently, it comprises over 530,000 AC and DC charging points worldwide.
The future of Mercedes-Benz EV products can be seen from the Vision EQXX concept car. This car is claimed to have a range of up to 1,000 kilometres and was developed with a joint team from the F1 High-Performance Powertrain division. The launch of the production version of this car is expected to occur in 2022.
So when will Mercedes-Benz be able to produce electric vehicle products? The German manufacturer estimates that by 2022 they will be ready to mass-produce BEVs. Eight Mercedes-Benz electric vehicles will be built in seven locations on three continents. In addition, all passenger car and battery assembly sites run by Mercedes-Benz AG will switch to carbon-neutral production by 2022.
The main task in this transformation is to convince customers to switch to attractive products. For Mercedes-Benz, the arrival of the EQS is just the beginning of a new era.
#THE S MEDIA
#Media Milenial
#mercedes-benz
#electric vehicle
#ev
#bev
#battery electric vehicle
#EQS
#mercedes-benz EQ