STORIES
MAISON KITSUNÉ APPOINTS MARCUS CLAYTON AS CREATIVE DIRECTOR
He is set to oversee the brand as it heads into its 20th anniversary.
02.01.2022
BY MAXWELL SOETOMO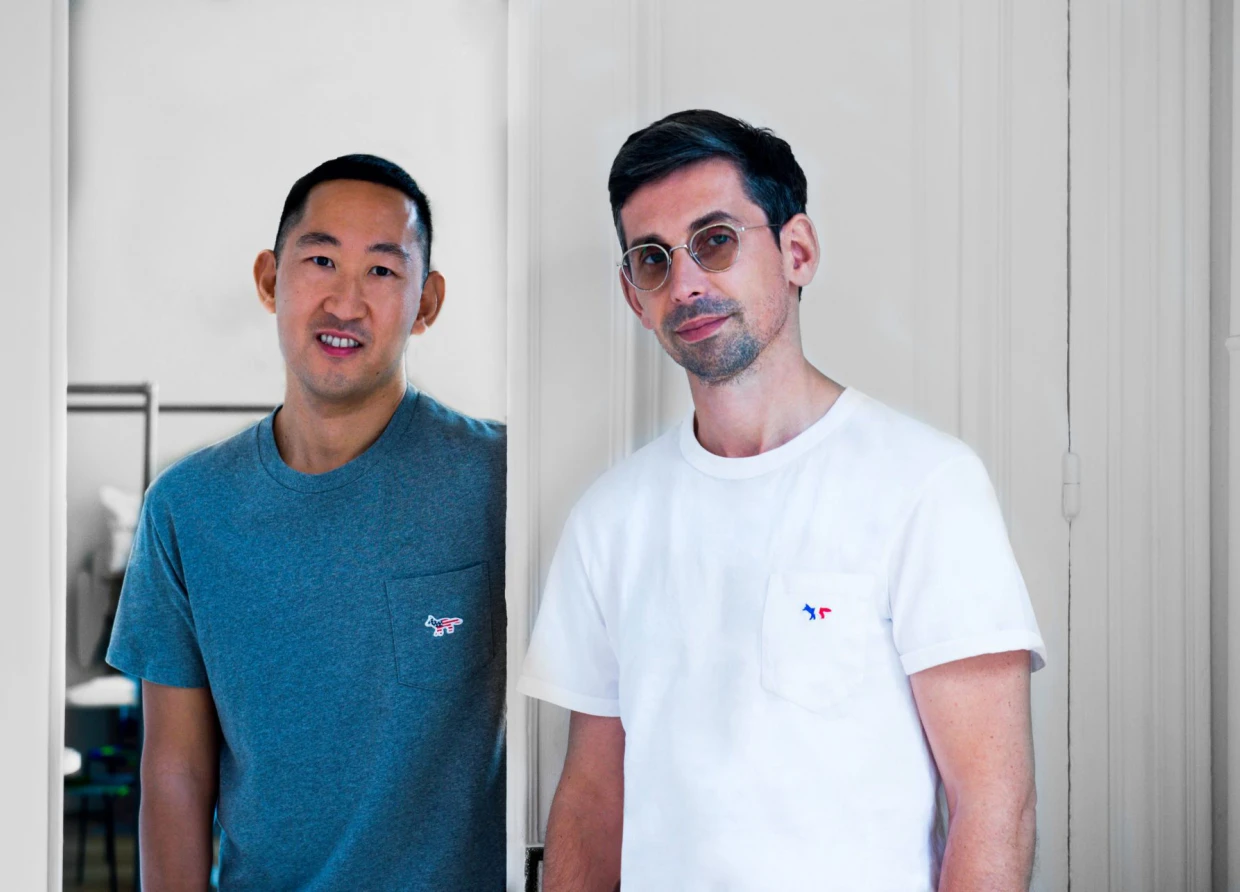 French-Japanese brand Maison Kitsuné has appointed Marcus Clayton to fill the position of creative director left vacant by Yuni Ahn, who resigned in January 2020. Previously a guest designer for the brand's several collections, he will now be in charge of all seasonal menswear and womenswear collections.
Former Daft Punk manager Gildas Loaëc and architect Masaya Kuroki founded Maison Kitsuné in 2002. The Parisian fashion and music company creates a one-of-a-kind, inspirational art de vivre by combining its apparel brand (Maison Kitsuné), music label (Kitsuné Musique), and coffee shops (Café Kitsuné).
Kitsuné Ventures, the company's new investment arm, made its first investment in Brooklyn-based label Connor McKnight.
In the last sixteen years, the dynamic Paris-meets-Tokyo brand has naturally evolved and strengthened its worldwide reach, establishing a dedicated fan base all over the world.
It reimagines the contemporary Parisian style for men and women alike. The collection of refined classics in timeless hues embellished with the brand's characteristic tricolor fox emblem and printed with French phrases such as Parisien and Parisienne, among others, and offers a city chic and laid-back wardrobe for the day.
With the appointment of Clayton, the label's signature blended international aesthetics will be enhanced.
View this post on Instagram

Committed and visionary
Clayton has worked at a variety of high-end brands before joining Maison Kitsuné. After graduating from Central Saint Martins in 1997, he worked with Jean-Paul Gaultier, Christian Lacroix, and Louis Vuitton studios. Most recently, he was the design director for Rihanna's and LVMH's Fenty line.
In an interview, he said: "My best experiences are where the people with their names on the door are still involved in the company. It becomes something more special than working with a sea of executives."
He intends to build on the brand's current DNA — a combination of its Paris-Tokyo roots — and expand Maison Kitsuné's fashion offering far beyond primary jersey items by investing in narratives as well as categories such as outerwear and denim in his new job.
"We want to start to give [our] customer a stronger wardrobe and more fashion-forward image," Clayton explained. "There is already a clientele and an age range." Along with Japan, South Korea is one of the brand's main markets, which he sees not just as a sales engine but also as a source of inspiration for the brand's East-meets-West look.
View this post on Instagram

Looking ahead
Clayton is presently working on the Fall/Winter 2022 collection for the Paris-based label, which will be unveiled to the public in January. Continuing Maison Kitsuné's Guest Designer Series, the collection features two Belgian designers, Oriane Leclercq and Lucas Sponchiado, as the artistic directors.
The sleek and cozy outfit incorporates a variety of graphic universes, including soundtrack prints, classic hues and light infusions, neon stripes, acid and pop splashes, and neon stripes.
On knits, mixing screens appear, different textures are matched, matte contrasts with luster — all of which make a perfect equilibrium. Layering and big necks, scarves that blend with sweaters, zips, nylon, bright sheen and reflection are all used in well-designed pieces.
A Spring/Summer 2023 runway show, the brand's debut, is also in the plans for next June during Paris Fashion Week.
Maison Kitsuné presents its contemporary sense of fashion, influenced by Paris and Tokyo, season after season. The Maison Kitsuné man and woman embody the ideal mixture of leisure and minimalism, laid-back calm and cutting-edge refinement.
While the "classics" are regularly reinterpreted, giving the collections a timeless feel, the daring and fun color, print, and fabric combinations keep them firmly in the zeitgeist. It offers a distinct savoir-faire based on a love of quality and a sharp eye for details.
#THE S MEDIA
#Media Milenial
#Maison Kitsuné
#Marcus Clayton
#Daft Punk
#Gildas Loaëc
#Masaya Kuroki