TRAVEL + LEISURE
LIVE LIKE A BRIDGERTON IN THE LANESBOROUGH
Back in time to the romance period in one of London's Regency landmarks.
12.06.2021
BY MIA ROSMAYANTI
You must be like it if you are big fans of the Netflix show du moment, Bridgerton. The London's finest regency hotel, The Lanesborough, created a pair of packages inspired by that British series. Each has been designed to transport those who step foot in the capital's most elegant private residence, back in time to the romance and glamour of the period, immersing oneself in one of London's most revered Regency landmarks.
Live like a Bridgerton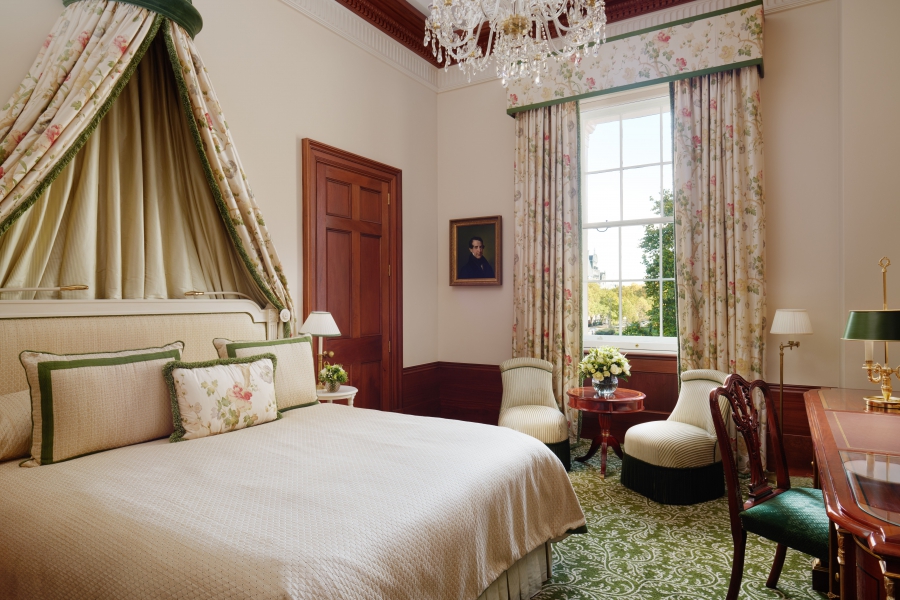 Act as nobility for a night with a package designed to bring the Bridgeston fantasy to life, spend the night 'Living like a Bridgerton' in one of The Lanesborough's exquisite Regency-style rooms or suites, and enjoy an indulgent breakfast served in bed. Dedicated butler service means not having to lift a finger, beyond promenading around London at leisure and savoring a delicious afternoon tea served in Hyde Park or back in one of the hotel's gorgeous event spaces. A chauffeur will whisk guests off to make their fantasy a reality by visiting Bridgertons real-life filming locations around the city.
'You are a Bridgerton, there is nothing you cannot do'
You will deserve a one-night stay in a room or suite with breakfast in bed served by your personal butler. To make it more real, you will enjoy a historical tour of The Lanesborough and a walking tour map provided with markings of London's finest regency sites. Traditional British Afternoon Tea is well-prepared for two people in Hyde Park. It's not perfect yet if you don't make a schedule to visit the real Bridgerton House. Chauffeur-driven is set up to Ranger House Greenwich's visit, which is the setting of this film, and the Queens Palace (Lancaster House).
Prepare for the Social Season
Marriage-minded misses should ensure they are perfectly prepared to be presented to the Queen, and thus find their perfect match, with The Lanesborough 'Prepare for the Social Season' package. This includes two beautifying treatments fit for nobility at the world-class The Lanesborough Club and Spa, etiquette lessons with London's finest butlers, and a floral arranging class. The brighter a lady shines, the faster she may burn.
#THE S MEDIA
#Media Milenial