ART + CULTURE
LEST WE FORGET: 'YANG TERLUPAKAN DAN DILUPAKAN'
Indonesian women writers deserve recognition and remembrance as much as their men counterparts - although sadly, history almost erased them.
11.12.2021
BY MAXWELL SOETOMO
When talking about woman writers, perhaps most people would be able to name Jane Austen, Virginia Woolf, and Agatha Christie off the top of their heads. Their works had been adapted to other forms of art, such as films and mini-series. But, how about Indonesian writers?
Indonesian woman writers don't get recognition as much as men writers. Names like Dahlia, Sugiarti Siswadi, or Hamidah aren't as known as Chairil Anwar, Buya Hamka, or perhaps Sapardi Djoko Darmono. Confined by the patriarchal system, some were even almost forgotten.
As a means to bridge the knowledge gap, Marjin Kiri Publisher presents Yang Terlupakan dan Dilupakan: Membaca Kembali Sepuluh Penulis Perempuan Indonesia - an anthology of studies on the forgotten works and achievements of 10 Indonesian historical female writers, penned by contemporary young writers and literary researchers who are part of the Ruang Perempuan dan Tulisan collective who joined hands in unveiling the life story of these women writers.
They are Giovanni Dessy Austriningrum, who writes about S. Rukiah Kertapati (1927-1996); Isyana Artharini, who writes about Suwarsih Djojopuspito (1912-1977); Rain Chudori who writes about Omi Intan Naomi (1970-2006); Dwi Ratih Ramadhany who writes about Ratna Indraswari Ibrahim (1949-2011); Ni Made Purnamasari who writes about Sugiarti Siswadi (died 1983); Aura Asmaradana who writes about Saadah Alim (1898-1968); Nur Janti who writes about Maria Ulfah (1911-1988); Ayu Puspita Sari Ningsih, who writes about Hamidah/Fatimah Hasan Delais (died 1953); Ziggy Zezsyazeoviennazabrizkie, who writes about Dahlia/Tan Lam Nio (1909-1932); and Dhianita Kusuma Pertiwi, who writes about Charlotte Salawati (1909-1985).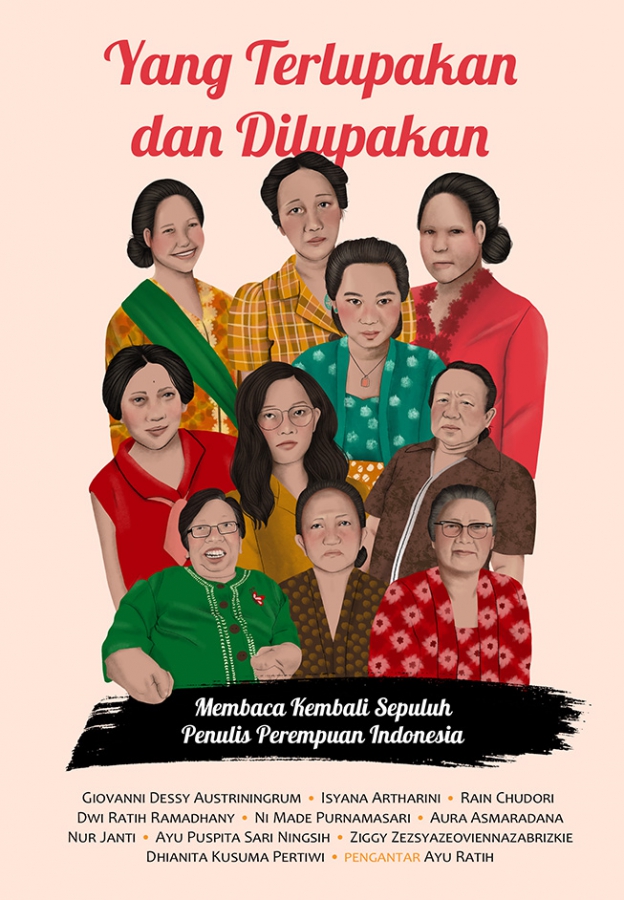 Ruang Perempuan dan Tulisan was established in 2018 as a medium to "answer of the concern in the lack of Indonesian women writers' works appreciation". Out of 94 who applied to participate, 10 were chosen. These were the same 10 women who later delved into the works and lives of each woman writer.
The book describes how these women writers overcame regulations and limitations in the past and how they affected the progress of women in the era. It aims to reintroduce these women into the literature world as victims of the patriarchal system, bureaucratic negligence, and structural violence in the country's history, covering customs, religion, and poverty.
Here's some sneak peek of what these historical women writers had gone through, courtesy of the book: Hamidah struggled as her unpublished works were destroyed by her husband. Meanwhile, S. Rukiah, Sugiarti Siswadi, and Charlotte Salawati were imprisoned by Orde Baru. Even H. B. Jassi — a literary critic, a documentarian, and a professor was involved in removing Rukiah's works from Gema Tanah Air (1965).
Interviews were conducted with each of the historical writer's family or close relatives to verify the stories and deepen the result of the research. Even the simplest things were written, such as how Suwarsih Djojopuspito "loves creating animal-like handicrafts from wool" (pg. 23) or Omi Intan Naomi, who "always works alone for days without leaving her room" (pg. 92). These little details may seem trivial, but they can help readers understand the daily lives of these "forgotten" writers better.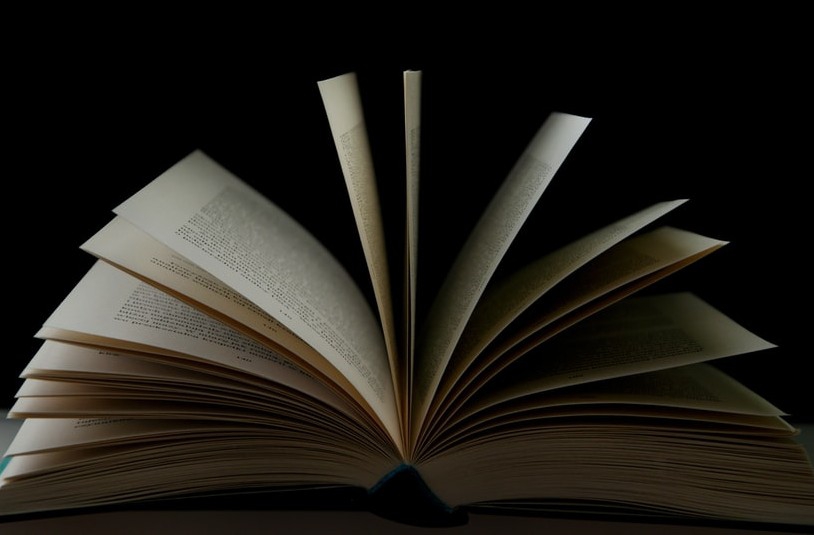 The book, through its vivid portrayal of these writers' different backgrounds, perspectives, and experiences, might be able to portray and represent the voice, expression, and worries of Indonesian women from the early 20th century to the present times. It also hopes to sow the seeds of literature within Indonesian women to start or continue expressing their own thoughts and expressions.
Yang Terlupakan dan Dilupakan: Membaca Kembali Sepuluh Penulis Perempuan Indonesia was launched at Ubud Writers and Readers Festival on October 15, as a part of a 10-day festival.
To date, the collective still holds online discussions to answer the public's curiosity of these writers. If you are interested in getting to know more about this book and the stories within, check out the schedule of the future discussions on the collective's Instagram handle (@perempuandantulisan).
#THE S MEDIA
#Media Milenial
#woman writers
#Indonesian writers
#Indonesian woman writers
#Ruang Perempuan dan Tulisan