CULINARY
MOËT & CHANDON IGNITES THE HOLIDAY SEASON WITH JOYOUS EFFERVESCENCE
Luxury French winery joins the festive season with jubilant celebrations.
23.12.2021
BY HANUM FAUZIA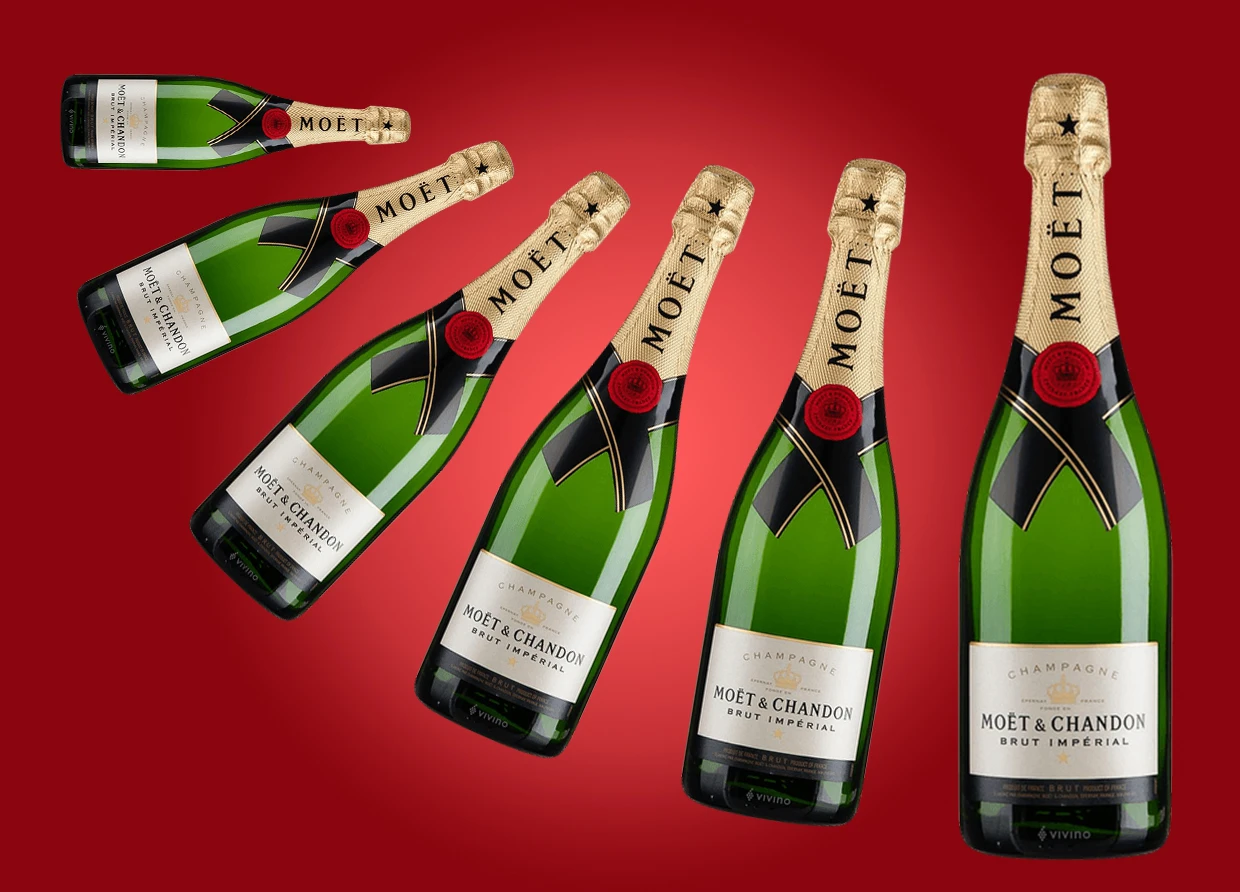 Founded in 1743, Moët & Chandon was largely responsible for introducing champagne to the world. Today, the luxurious brand has a range of unique wines for every occasion — from the iconic Moët Impérial to the Grand Vintage Collection, from the subtle Moët Rosé Impérial to the innovative Moët Ice Impérial. Each champagne dazzles and delights with bright fruitiness, an enticing palate and elegant maturity.

Since its founding, Moët & Chandon has been the champagne of choice to celebrate historical moments or private moments of great personal importance, enhancing the ambiance with a style of champagne that makes it even more memorable and truly unique.
This holiday season, Moët & Chandon celebrates the thrill of coming together with radiant displays of the effervescence of its champagnes. In an exciting new chapter in its long history of generosity and creation, the House has designed a host of sparkling events around the world that will enrich its legacy of unforgettable celebrations and ring in a blissful season of togetherness.
To share the delight of togetherness, Moët & Chandon will host a series of festive events inspired by its champagne's effervescence in over 20 cities, including Sydney, Johannesburg, London, Milan, Amsterdam, Madrid, Moscow, Paris, New York and Mexico City.
Bespoke events taking place around the world will create jubilant gatherings in the company of guests where guests will enjoy a vast program of musical performances, immersive experiences in "eternal effervescence" rooms, transforming moments of togetherness into cheerful celebrations.
Guests in attendance will kick off the festivities by raising a glass of Moët Impérial, a symbol of the House's legendary savoir-fête, to support the charitable movement of "Toast for a Cause".

"Toast for a Cause", first debuted in 2009 on Hollywood's red carpet, is where Moët & Chandon invites all those attending its effervescence events around the world to raise a champagne glass and join its charitable initiative, a tradition that represents the greatness and generosity of the House.
This year, each toast will also trigger a donation to a local organization dedicated to the preservation of biodiversity, demonstrating the House's commitment to protecting the sustainability of the champagne-producing regions.

The icon of effervescent celebrations
This holiday season, Moët & Chandon has chosen the bubbles of its fine champagnes as a festive symbol that has long been an integral part of the history of the House as an icon of celebration since 1743 — the same sparkle that seduced Madame de Pompadour, King Louis XV's confidante, and the royal courts of Europe with the quality that Jean Remy Moët, grandson of the Maison's founder, championed around the world.
Moët & Chandon's cheerful effervescence brightened the round-the-world voyage of the iconic hot-air balloon that arrived at Château de Versailles in 1993, in time for the grand celebration of the House's 250th anniversary. It illuminated New York City's Statue of Liberty in 2006, it lit up the majestic Christmas tree in Cape Town in 2017, and it brought cheer to the star-studded inauguration of the Chateau de Saran in 2019, celebrating Moët Impérial's 150th anniversary.
These examples, among countless other splendid memorable moments, are engraved in the history of Moët & Chandon. The bubbles are the most rightful symbols to express the House's exceptional winemaking know-how and to share its message of generosity.
"The effervescence of Moët & Chandon champagnes is the bubbling symbol they have chosen for our celebrations this holiday season, a special ingredient of our champagnes they know will turn personal moments of happiness into a great movement for togetherness," says Benoît Gouez, Cellar Master at Moët & Chandon.
"The art of celebration is embedded in our know-how, and Moët Impérial is designed to capture the very values of generosity and togetherness dear to the Maison."
Moët & Chandon also introduced https://mywishesvm.moet.com/, an online platform where champagne lovers can record festive video messages and share them with their loved ones to spread a message of joy, even if virtually.
#THE S MEDIA
#Media Milenial
#MOËT & CHANDON