ART + CULTURE
JOHN MAYER GAVE ROSE A GIFT
Let's hope for a collaboration in the future
18.07.2021
BY STORTER BEL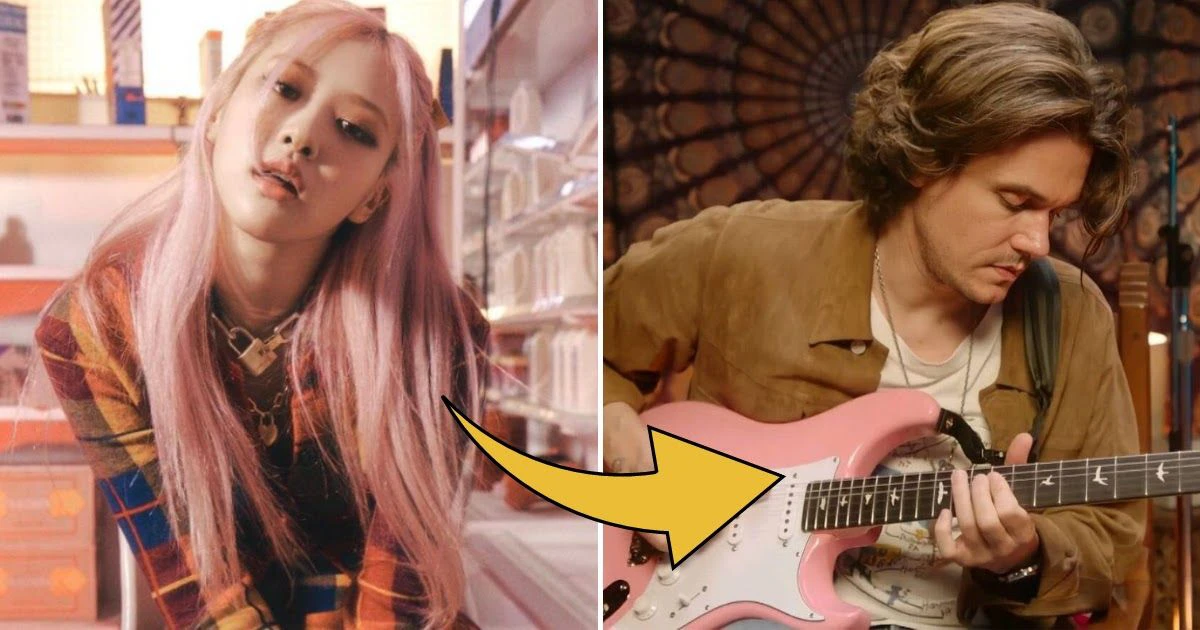 Rose BLACKPINK got a cute gift from American singer John Mayer.
In June, John Mayer congratulated Blackpinkfor performing the cover song Slow Dancing in a Burning Room on JTBC variety shows Sea of ​​Hope.
On July 16, Rose used her Instagram story to share a photo of a pink guitar. The pretty guitar turned out to be a gift from John Mayer.
Yes, it is a Roxy Pink edition of his PRS Silver Sky signature electric. In 2018, John Mayer, who was previously a loyal Fender guitar user, decided to switch to using a PRS guitar.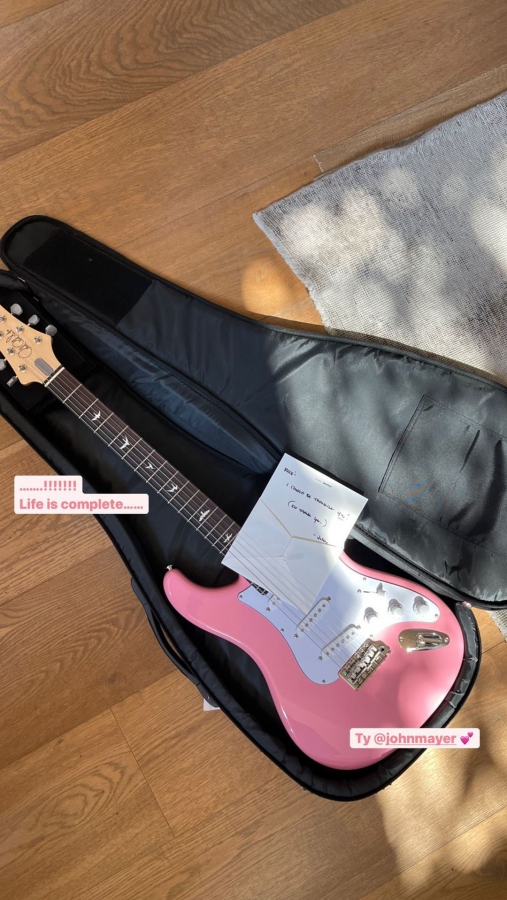 Paul Reed Smith Guitars, also known as PRS Guitars, is an American guitar and amplifier manufacturer located in Stevensville, Maryland. Through PRS, John also launched his guitar design named Silver Sky. The Roxy Pink appears to be a permanent entry to the PRS Silver Sky's existing range of colors.
Back to Rose's Instagram Story post, on her post, she wrote, "Life is complete," then added, "Thank you." She was also tagging John Meyer's Instagram account.
In Rose's Instagram Story post, there was a note from John Mayer: "Rose, I want to thank you! (So thank you.) -John.A note from John Mayer reads: "Rose, I want to thank you! (So thank you.) - John.
But John Mayer is not Rose's only friend who adores Rose and her group. Some reputable artists also put their attention on the girls.
Dua Lipa
As one of the first overseas supporters of the K-Pop stars. "The Queen of the New Rules" met some members during her trip to Korea and eventually asked them to work together. Kiss and Make Up is a song by Dua Lipa and Blackpink from the super deluxe edition of the former's eponymous debut studio album, Dua Lipa: Complete Edition (2018). The song was also included on the setlist of Blackpink's In Your Area World Tour (2018–2020).
Halsey
Blackpink and Halsey is very affectionate. When Rose shared her recording of Halsey's song Eyes Closed, Halsey expressed her deep appreciation for Rose's performance and has since interacted with the group many times on social media.
Diplo
The DJ/producer and K-pop group posed for a selfie backstage, on April 12, at Coachella 2019 which was held at the festival's Sahara Tent. Diplo, who wore a pink hoodie and shorts with black illustrations, shared the photo on his Instagram account and wrote, "I'm literally wearing black and pink."
Will and Jaden Smith
Jaden Smith who happens to be a K-pop fan met Blackpink at Coachella 2019 backstage. He and his dad, Will Smith, took some pictures and hugged the Blackpink members. Will Smith also uploaded their photo and wrote a caption: "Met @BLACKPINKOFFICIAL after I got off stage. Me and Jada are fans!"
DJ Snake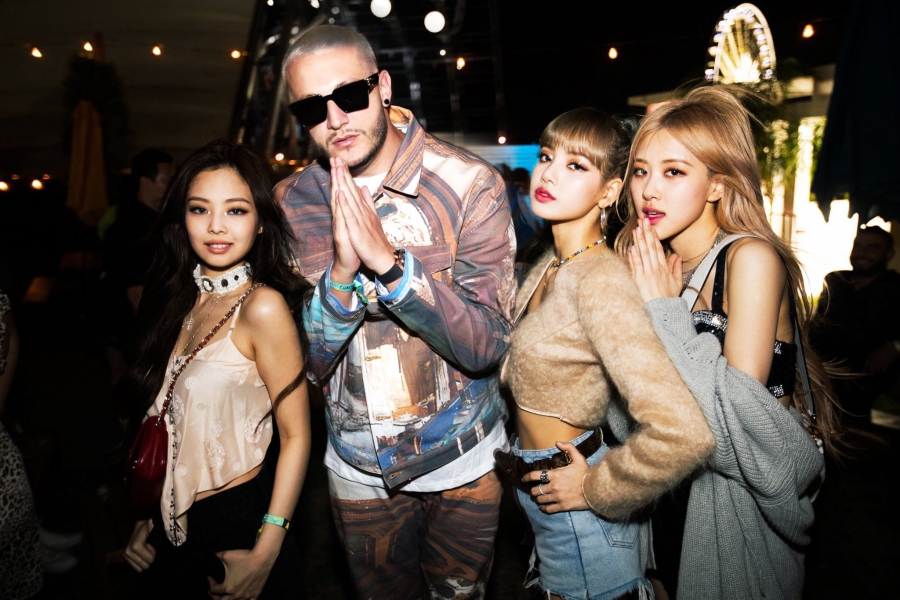 Another successful producer took a photo with Blackpink. DJ Snake also expressed his love at the girlband's Los Angeles concert. It is rumored that he will collaborate with Lisa Manoban and Rose.
James Charles
The makeup artist and model announced that he is the "official fan" of Blackpink. On August 28, 2020, he also tweeted: "I literally love blackpink so much it's unreal."
Bella Poarch
.@bellapoarch mentioned that "My dream collaboration is ROSÉ and I love K-Pop and I love BLACKPINK. I'm obsessed"#BLACKPINK @BLACKPINK

https://t.co/qWpHgDfdlo

— GLOBAL BLACKPINK ♛ (@GlobalBlackPink) July 15, 2021
Bella Poarch, a Tiktoker with the 3rd most popular worldwide, has 67.3 million followers and 1.5 billion likes on the platform. In a recent interview were asked about her dream collaboration. The Build a B*tch singer answered, "My dream collaboration is ROSÉ and I love K-Pop and I love Blackpink. I'm obsessed."
Lany
View this post on Instagram
Paul Klein, a lead singer and guitarist of the indie-pop band Lany, said that the BP girl is "actually the cutest girl I have ever seen." Fun fact: Rose is a big fan of Lany and shared a lovely photo of her and Klein, with the caption: "I'm still alive".
#THE S MEDIA
#Media Milenial
#rose blackpink
#BLACKPINK
#JOHN MAYER
#guitar