TRAVEL + LEISURE
INDONESIA AND TWIN CITIES 
How twin cities can encourage cultural understanding for both cities
17.12.2021
BY HANUM FAUZIA
City twinning or sister city is the concept of coupling two cities in different locations and geographically, administratively, and politically are different in establishing social relations between communities and culture.
The concept demonstrates how public diplomacy is not always run by local governments but also non-state players, such as business owners and organizations in politics, health, culture, culinary, women's role, education, and environment.
Generally, twin cities have the same demographics and problems. Its concept can be likened to a pen pal between two cities, and it may be beneficial for student exchange programs in the culture and commerce sectors.
Simply put, a sister city ties is a long-term official relationship between two communities in two countries proven by an agreement between the highest elected official from both communities. A city may have any number of sister cities, with community involvement ranging from a half dozen to hundreds of volunteers that include representatives from non-profits, municipal governments, the private sector, and other civic organizations.
Each sister city organization is independent and pursues particular activities and themes, including municipal, business, trade, and cultural projects important to both communities.

The first official pair of sister cities
The history of a sister city dates back for centuries with Paderborn, Germany, and Le Mans, France were the first in Europe to take the partnership form. The original pact was of an 'enteral brotherhood' between the dioceses of the two Catholic bishops, but it was later officiated as an official city partnership agreement in 1967.

The first U.S. sister cities were Toledo in Ohio and its Spanish namesake in 1931. Vancouver in Canada followed suit, connecting with Odesa, Ukraine. Since then, Vancouver has also twinned itself with Yokohama (Japan), Edinburgh (Scotland), Guangzhou (China), and Los Angeles (U.S.).
However, it is to be noted that the modern concept of a sister city partnership was not established until after WWII. Each twin city pairing was designed to lead to global friendships and peace in a time of crisis. For instance, a joint partnership between Coventry in the UK and Kiel in France was created to foster healing and co-existence following prior destruction at the hands of others.
Despite its original political and military purpose, recent city twinning focuses on cultural exchanges, education, business, and trade ties. Now, more than 2,000 cities, states, and counties are partnered in over 140 countries around the world.

City twinning in Indonesia
Indonesian cities have long twinned themselves, and new twinning plans are still being conceived. Ambon, for instance, is looking at the possibility of a sister city cooperation with the Singaporean government in the health field. Ambon has continued to grow not only as the seat of the Maluku provincial government but also as a center of education, services, trade, and tourism.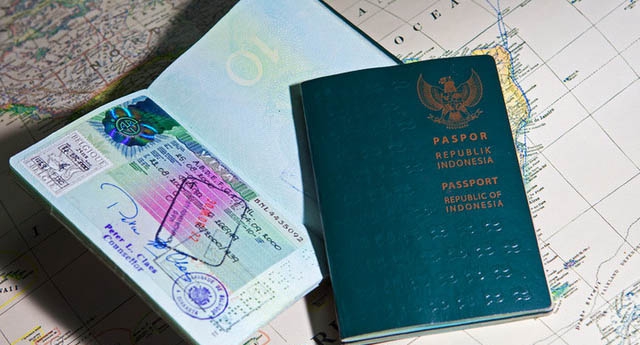 In 2014, Ambon city welcomed a team of doctors from Singhealth and Singapore General Hospital to explore the possibility of sister city cooperation. The team of doctors comprised Chujeow Leng (heart surgeon), Tay Boon Keng (bone surgeon), Foo Chee Liam (plastic and reconstructive surgeon), and Fong Yuke Tian (internist).
Previously, the Ambon city government had established a sister city cooperation with Darwin city in Australia and Vlissingen City in the Netherlands.
Meanwhile, in Java, as part of the Sister City Agreement between Gimcheon City in South Korea and Subang City in Indonesia, the Saemaul Tanjungwangi multipurpose building was inaugurated in Palasari Village.
The inauguration was attended by the Regent of Subang, Imas Aryumingsih and Deputy Mayor of Gimcheon, Kim Il Su. This building is part of the Sister City Agreement program to empower the community in Saemaul.
The 340-square-meter building was built in early May 2017 was built on a 780-meter land with a construction cost of around Rp 1.12 billion, consisting of an office for the Samaul volunteer team, a BUMDes office, and a multipurpose hall. The building is hoped to facilitate and promote economic productivity in the region.
#THE S MEDIA
#Media Milenial
#twin cities in indonesia