ENTREPRENEURS
IN TALK WITH LYGIA: HOW TO BE A GOOD PERFUMER
Perfumer could be the next big thing in Indonesia.
04.08.2021
BY STORTER BEL
Don't you know, during the pandemic, the sales of the perfume industry have been increasing? Business of Fashion recorded that people have turned into perfume, candles, and many more to escape from harsh reality. Additionally, according to a 2011 study conducted by Masahiro et al, positive emotions, which can be elicited by certain fragrances, have been proven to lower stress levels and improve overall mental outlook.
So being a perfumer could be the next thing that you would love to try, considering it could be a huge market in Indonesia. We talked to Lygia, a junior perfumer who also owned The Sensory Club.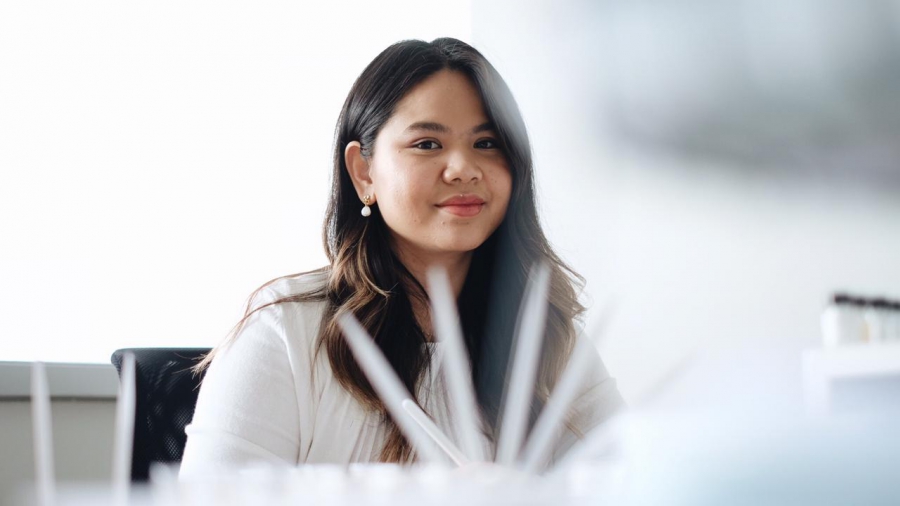 Hi, Lygia, you are currently living in France as a perfumer. Could you please tell us what's a perfumer is? What does it take to be a good perfumer?
Hello! Yes, I live in Paris now. A perfumer is someone who creates perfume. It is a combination of scientific and artistic skills. Perfumers should be creative in order to imagine new creations.
On the other hand, a good perfumer needs solid technical skills to be able to pick the suitable raw materials for the creations and balance them. Great perfumes are the ones that smell great and are also technically correct. Therefore, to be a good perfumer, we need to continuously train our nose by smelling raw materials, train our technical skills by creating as many as possible, and be open-minded.
When did you realize that you would love to be a perfumer, as it was not a position that many Indonesians choose to kickstart their career?
The industry is quite competitive, basically because it is still considered niche. However, this industry is growing quite rapidly and becoming more inclusive, which is a good thing.
I was interested in perfume since I was a kid because my mom is an avid perfume user. Growing up, I always wanted to study in France because this country fascinates me. However, when I left Indonesia for France, my goal was to study cosmetics. Why? Because just like most of you, I did not know that perfumery school is a thing. And at that time, I am interested in the beauty industry. I learned about ISIPCA, one of the oldest perfumery schools in the world, after reaching France. There, I have a new goal which is to become a perfumer.
Could you please also tell us about your fragrance?
I had created perfumes for consumer goods brands when I was in Indonesia. Some of them you can find in the market already. Currently, I am just starting a company. I have some projects in the pipeline that I can't wait to reveal. I hope to bring something new to Indonesia as my vision is to give more colors to the Indonesian fragrance landscape and lead the transformation. It needs time and effort, but I am working on it.
What do you think about the current perfume industry in Indonesia? From your point of view, how the perfume industry has changed in last few years?
It's exciting! I think Indonesia is going in the right direction. I am happy to see many local players establish themselves in the fragrance market. I think the standard is getting higher slowly. For example, many brands have recently registered their products in the BPOM, which is a good sign. Safety is very important in perfumed products.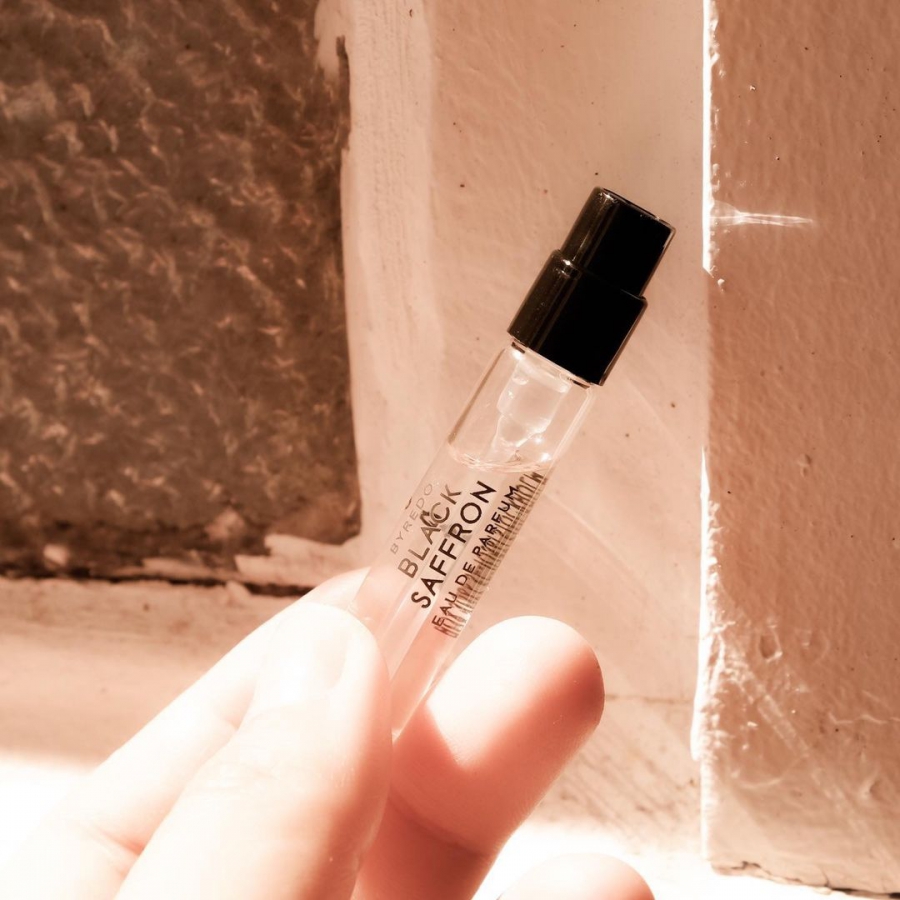 You once shared that there are a lot of perfumes with similar scents. How could you differ your scent from any other perfume?
Basically, in every creative industry, we cannot avoid similarities here and there because ideas come from everywhere. You and I can see, hear, taste, feel, smell the same thing, so we may come up with similar ideas even though we never knew each other. However, there's always a case when brands are purposedly copying each other.
Now how to differentiate perfumes from each other? Many things. There are thousands of raw materials in this world, and the number adds up every year. We can always experiment with raw materials; there are endless possibilities.
However, for me, what truly differentiates perfumes is the story behind them. There are so many beautiful rose perfumes in the market. Each rose has a different story that touches the heart of different people. You know, the fragrance is very personal. There's no one perfume for everyone.
In the storytelling, there's the why, the inspiration, and the philosophy behind each perfume. That's what makes each creation different.
Does your creativity always come from within you, or has a spirit outside yourself, greater than yourself ever involve in your work?
I take inspiration from everything around me. I am quite observant, and I am sensitive to the energy around me. I am an introvert.
When I am working on a perfume for clients, I listen to their stories and feel what they feel. There's where my inspirations come from. My clients are my muse.
(It's funny that you asked this because I just told this to my husband last night). Actually, when I am creating for myself, my creativity comes from my faith. I like to imagine scenes from the bible, although I don't say it out loud. But it really helps me to imagine things and give me ideas
Lastly, could you describe your own scent characteristic?
My creations tend to be intense and quite heavy because I like those kinds of smells. Woods, spices, incense, ambery, leathery, and mossy would be my first choices.
But I like to wear something fresh and light from time to time: something citrus, aromatic, and floral. My favorite flower is the iris.
#THE S MEDIA
#Media Milenial
#perfumery
#parfume maker
#lygia