WELLNESS
HOTEL DU CAP-EDEN-ROC OPEN ITS DOORS FOR A SUMMER SURPRISES
Hotel du Cap-Eden-Roc announces its reopening for June 4th, 2021.
16.06.2021
BY SUKSMAJATI KUMARA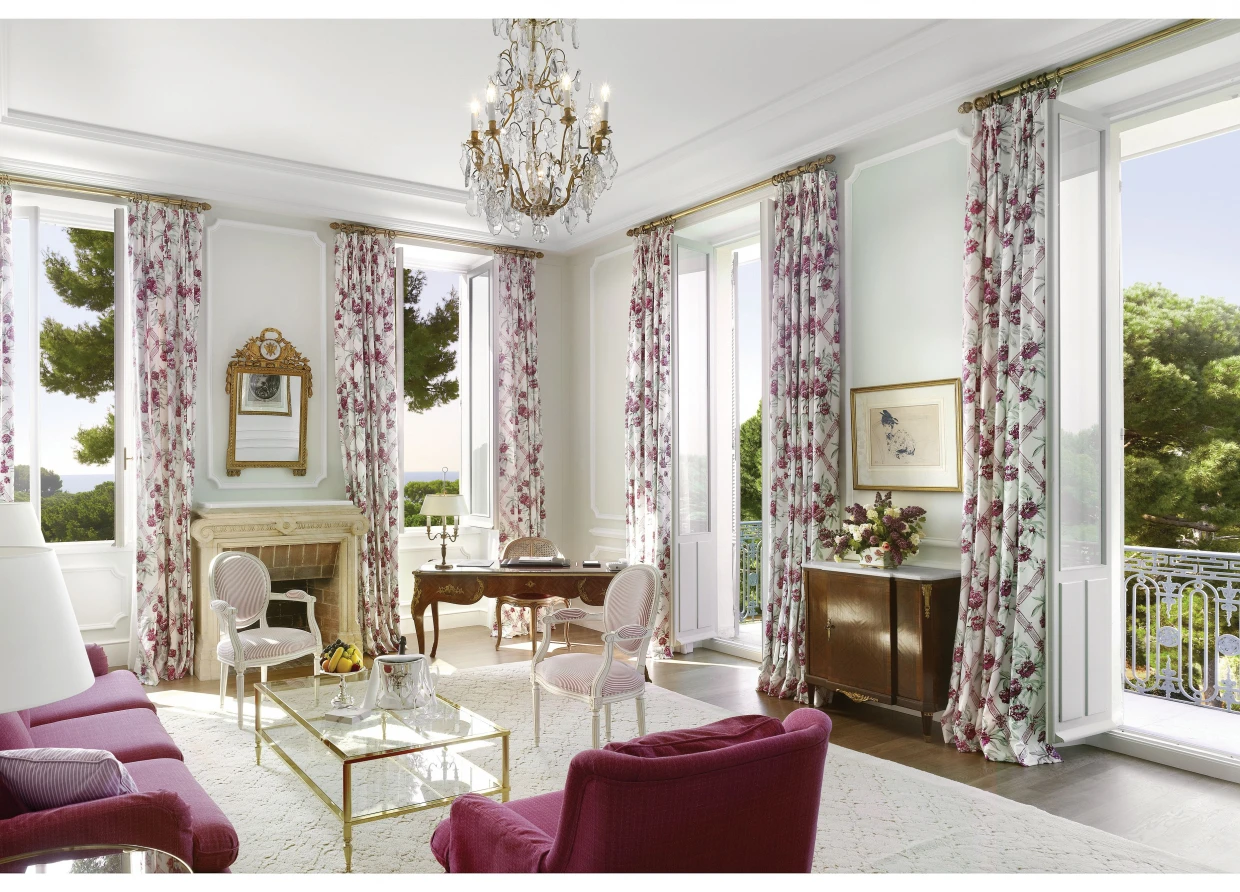 Hotel du Cap-Eden-Roc creates something worthy to wait for its reopening on June 4th, 2021. This masterpiece hotel, which is part of the Oetker Collection portfolio, will collaborate with a one Michelin star, Louroc Restaurant, and the sublime Villa Sainte-Anne's for the inaugural opening.
The legendary property, which in 2020 celebrated its 150th anniversary, prepares to welcome travelers for a season marked by gastronomic excellence, opulent new private accommodations, illustrious collaborations, and all of the inspiration that has drawn a star-studded clientele to the hotel since 1870.
Presented the diversity of culinary with extraordinary views
Under the excellent chef team, Louroc Restaurant mixed the Mediterranean and Provence, incorporating only the very finest ingredients sourced locally. This summer also marks the inaugural season for the sumptuous Villa Sainte-Anne—Hotel du Cap-EdenRoc's largest private villa. The 337 square meters home, originally built by founding hotelier Antoine Sella, has received a complete restoration of its expansive interiors, 2100 square meters of private Tuscan gardens, and a swimming pool. The renovations were led by the renowned talents of architect Luc Svetchine and interior designer Countess Bergit Gräfin Douglas. The season's closing was an opportunity to attend the hotel's Napoleon III main building with an extensive renovation of the roof and the iconic façade. Additionally, a stunning new embellishment of the famous Grande Allée enhances the peaceful stroll toward the sea.
Well-fragrances like no other by Dior Perfumer
Blending notes of saltwater, aromatic herbs, citrus blossoms, and Maritime pine, Eden Roc is the essence of two icons of French art de Vivre. Nine monumental sculptures by contemporary artist, Manolo Valdés, will punctuate the hotel gardens this summer for an inspiring encounter with his larger-than-life works. The artist's Infanta Margarita, Head with Butterflies and Regina II, and others will be on exhibit in carefully chosen locations around the property to enhance the Mediterranean beauty and create a unique dialog between nature and art.
Experiences to cherish sunseekers have descended upon Hotel du Cap for a century and a half in search of serenity, impeccable service, and memorable moments by the sparkling Mediterranean Sea. This season promises all of that and more. The hotel's Aquariva Super boat is available for private trips and tours, 33 private cabanas can be reserved for uninterrupted days overlooking the sea, and the expert therapists at Spa Eden-Roc by La Prairie help deepen a sense of wellbeing with their full-body massages offered in the dedicated cabana or garden gazebo, where the warm sea breeze lulls with its gentle embrace.
#THE S MEDIA
#Media Milenial