CULINARY
GRAB YOUR DAILY DOSE OF FRENCH BREAD AT THESE THREE BEST BOULANGERIES IN JAKARTA
From baguettes, croissants to macarons — these places could be your next go-to French bakery with their artisan selections.
07.12.2021
BY MAXWELL SOETOMO

Bread is a staple food in the European diet, just like rice in Asian countries. In recent years, Jakarta has seen many bakeries open, and sometimes, you can even find great bread at department stores and local convenience stores — although most of the time, they are the standard milk bread loaves that might get boring after a while.
If you are in need of a healthier bread or fancy a more exclusive loaf like sourdough bread, dark wheat bread, dinner rolls, or pastries, you might want to head to a boulangerie.
Boulangerie is a French bakery. Their bread must be baked on-premises in France to be able to be referred to as boulangerie. They usually sell French bread, including baguette, croissant, and pain au chocolat. Some even make German bread as well.
Are you looking forward to grabbing a loaf or two for the weekend? Check out these three boulangeries you can find in Jakarta – ready to serve you authentic French bread, making you feel in Paris.
Levant Boulangerie et Pâtisserie
The Levant specializes in French baked goods, from baguette, paillasse, pain de campagne, and many more. Their best sellers also include sourdough and croissants. Aside from that, they also sell various delis like quiches, croques, and sandwiches. Some of their best sellers include croissants and sourdough.
Its authentic French flavors were brought to life by the couple Ramon and Elisabeth Medina, the founders of Levant Boulangerie. The love for croissants is the foundation of their shop.
"In France, the typical breakfast is a cup of coffee and a croissant. In most cafes, you'll see a basket of croissants and people dipping their croissants in their coffee," said Elisabeth.
Over the years, Levant has attracted many French expatriates in Jakarta who miss their homes. Even the interior of the shop transports you straight to a café in Paris.
As they bake daily right at the premises, you can rest assured in getting the freshest batch of bread. Are you feeling overwhelmed by the wide array of selection? No worries — the staff will guide you to find the best bread of your taste. Find the store next to the French International School Lycée Français, Jl. Cipete Dalam no. 9A, Cilandak, South Jakarta.

Eric Kayser Artisan Boulanger
This boulangerie is an international branch of world-famous baker Maison Eric Kayser's brainchild, operating in a total of 24 countries. They serve multiple French pastries and breads, including baguette, ciabatta, brioche, croissant, baguette rustique, éclair and macaron.
Although the bakery has a total of over 100 branches all over the globe, founder Eric Kayser still refuses to call it a "chain bakery".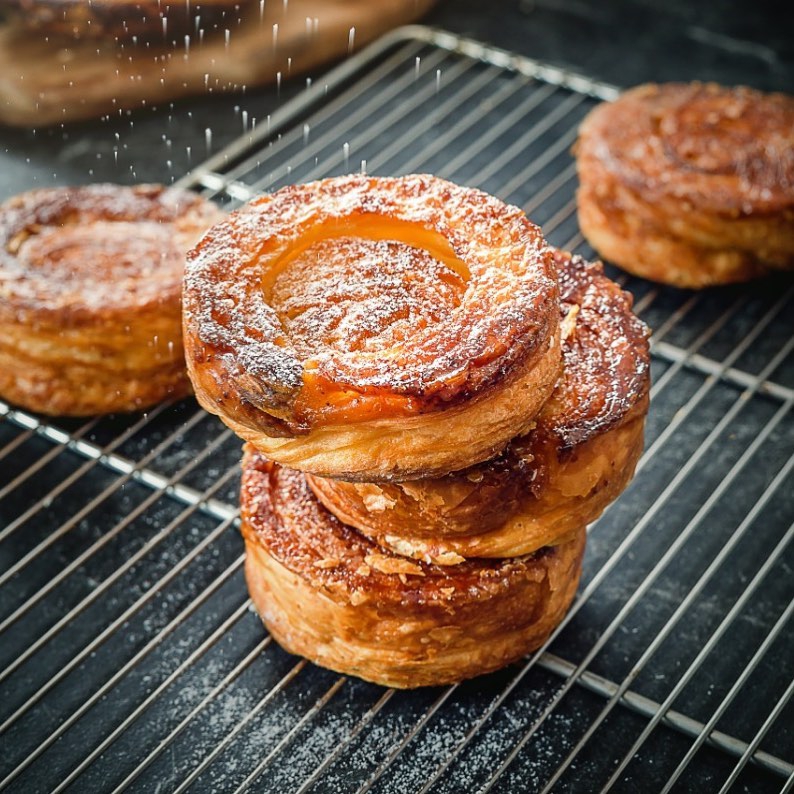 "I combine old recipes with new pieces of equipment," said Kayser in the press conference on the opening of the Indonesian branch on the third floor of Plaza Senayan. Now, they are also open at Gandaria City and Lippo Mall Puri.
Their products may not use any additives and preservatives, but they are rich in French butter. For those who are more health-conscious, it is best to consume the products in moderation.

Paul Patisserie and Boulangerie
Paul Patisserie and Boulangerie is another French establishment with a long history dated back to 1889 and over 400 outlets in 28 countries. In Indonesia, they have several stores spread in Pacific Place Mall, Plaza Indonesia, Plaza Senayan, Kota Kasablanka, and IDX Tower 2.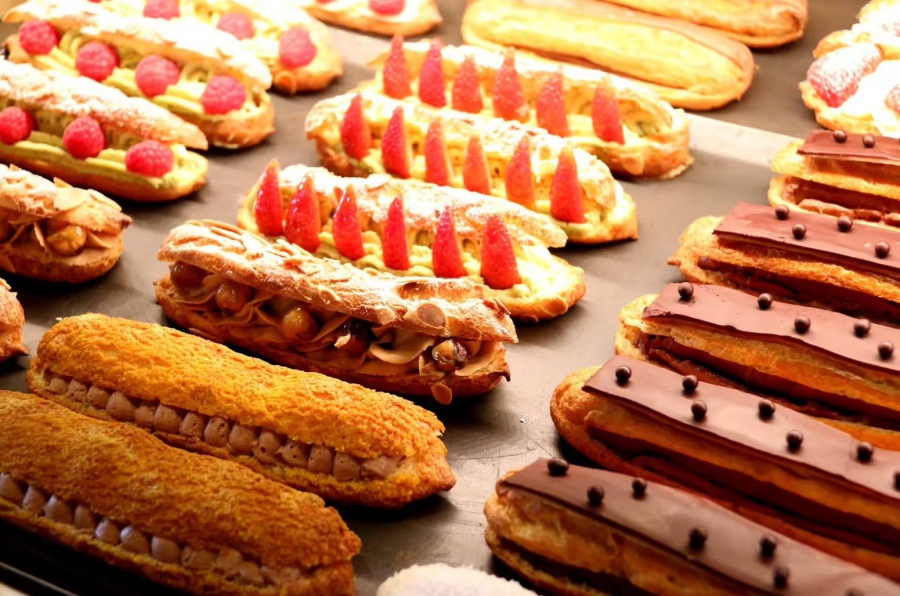 They have a large selection of breads, from brioche, baguette, fougasse, pain de campagne, pain de mie, and many more. Customers across the globe particularly love their éclairs, raspberry tartlets, millefeuille, and crispy on the outside while chewy on the inside macarons.
Although some might consider their products to be on the pricier side, you will not regret your purchase at the store — trust years of regular patrons from all over the world.
#THE S MEDIA
#Media Milenial
#bread
#bakeries
#pastries
#boulangerie
#French bakery