TRAVEL + LEISURE
AWESOME! THESE ARE THE BEST CITY IN ASIA (PART 1)
Ubud is the second-highest on the list.
14.09.2021
BY HANUM FAUZIA
Asia is home to some of the most stunning cities in the world. Cities in Asia have many colors, from their variety and diversity, that make each city unique and has a good reason to be discovered.
Considering its cultural, culinary, and artistic hub were voted best cities in Asia by Travel and Leisure readers, here we give the list of Asia's best cities in 2021 and a little description of why many people love these cities. Go check number 2; Indonesia is on the list!

Udaipur, India
Udaipur is the best city in Rajasthan, where you can explore royal palaces, stunning lakes, well-crafted temples, and gardens. Udaipur is the best option for your vacation and to explore many beautiful places.
Dubbed "the most romantic spot on the continent of India" by British administrator James Tod, Udaipur is a popular tourist destination. It is known for its history, culture, scenic locations, and Rajput-era palaces. It is popularly known as the "City of Lakes" because of its sophisticated lake system.

Ubud, Indonesia
This is not the first time Ubud incised achievement. At the beginning of 2017, Travel and Leisure has named Ubud "the world's most friendly city in the 11th position", and now, Ubud has become the second-highest rank on the list of "the best city in Asia".
In the uplands of Bali, Indonesia, the city of Ubud is known as a center for traditional crafts and dance. The surrounding Ubud District's rainforest and terraced rice paddies, dotted with Hindu temples and shrines, are Bali's most famous landscapes. Ancient holy sites include the intricately carved Goa Gajah ("Elephant Cave") and Gunung Kawi (Mount Kawi), with its rock-cut shrines.

Kyoto, Japan
We can't deny Kyoto's appeal to world travelers. The sheer amount of history and amazing architecture alone are worth the trip. Still, there are plenty of delicious food options (according to Condé Nast, there are about 100 Michelin-starred restaurants), beautiful landscapes, and lots of traditional cultures to explore.

Chiang Mai, Thailand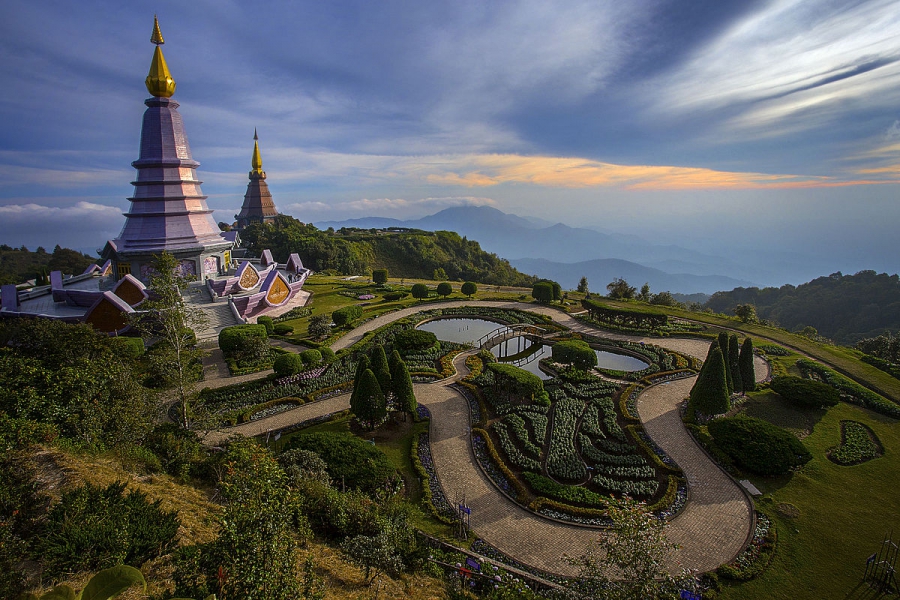 Thailand is known as a fantastic destination for digital nomads and world travelers. But the Northern Thai city of Chiang Mai specifically has become somewhat of a Digital Nomad Promised Land over the years. It's a legendary destination where all remote online workers eventually seek fast WiFi, cheap coffee, and connections with other entrepreneurs.
There is a great food scene in Chiang Mai and a lot of excellent street food. You can even find pretty good Western food if you are missing the taste of a burger. It's a very affordable place to live, which is great if you start as a digital nomad and scale up your business.
If you love nature and outdoor sports, there are many great opportunities here to go on adventures, including caving, trekking, zip-lining, golf, archery, rock climbing, and more.

Bangkok, Thailand
Explaining the placement of Bangkok as the world's top workcation destination in the list, we can describe the city as extremely affordable, packed with English-speaking natives, and full of things to see and do. The boom of Asian investment has led to many multinational companies relocating to Bangkok, meaning that the city now offers high-class facilities to international entrepreneurs and people in business.
In the downtime, why not visit some of the hundreds of palaces across the city, with the most famous being the Grand Palace and Wat Po? It also offers a variety of shopping centers with high street boutiques and the morning floating markets are perfect for sampling local food.
#THE S MEDIA
#Media Milenial