TRAVEL + LEISURE
ARCHIPELAGO TURNS SILVER
Exciting festivities and flash sale mark hotel's 25 years.
01.09.2022
BY YUKE RATNA
This year, Archipelago International celebrates 25 years of delivering rich and meaningful experiences to guests. The milestone year is marked by lively events, cheerful competitions and tons of food and discounts.
The anniversary celebration kicked off earlier this year with a logo competition to be used in assets such as promotional materials, backdrops, social media content, and video production. Logo creator @saefi_hamdani bested everyone for his design that reflects the philosophy of Archipelago's 25 years in the hospitality industry.
Treating guests with offers and promos is indeed the way Archipelago celebrates! Selected Archipelago hotels offer a special discount of up to 25% every 25th of each month from July to November.
Furthermore, Archipelago has lined up fun festivities for the rest of the year anchored to its Four Pillars:
Pillar 1: Rich in Culinary
Archipelago hotels are beloved because of their signature dishes served in their in-house dining outlets. Get a taste of the flavours Archipelago brands have been known for by visiting their restaurants. Follow the brands' social media channels for attractive deals and discounts.
Archipelago Food Festival (October 2021 - December 2022) – The Archipelago Food Festival has been a signature event for the hotel group. AFF will be held in various cities in Indonesia to introduce the wide array of culinary products served in Archipelago hotels.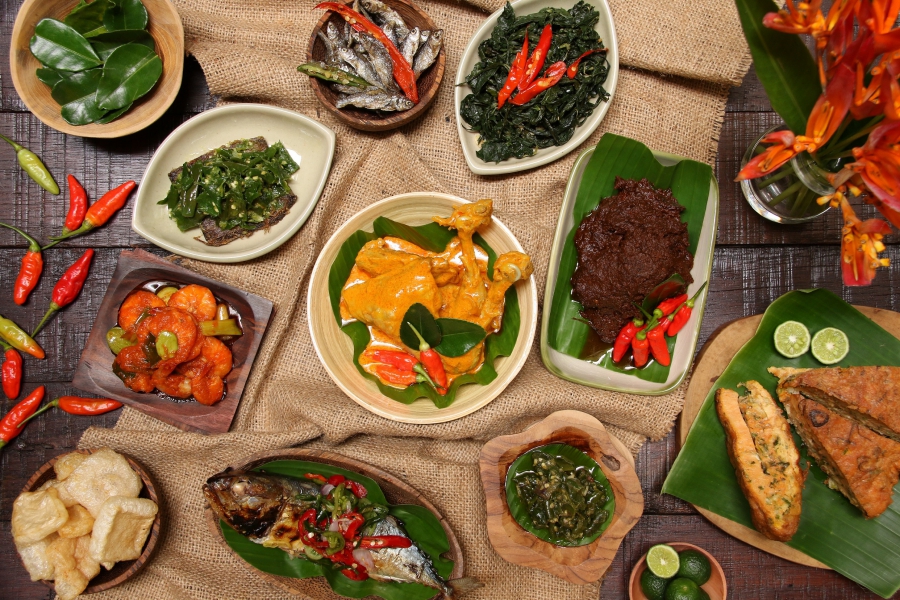 ● Young Chefs Challenge – Watch young chefs battle it out and showcase their skills and talents in the Archipelago's Young Chefs Challenge. The competition is the group's way to look for fresh talent from hotels under the Archipelago's flagship.
● Luncheon and Gala Dinner – Clients and partners are treated to a sumptuous meal where Archipelago chefs will present an exclusive rijsttafel set menu.
Pillar 2: Rich in Tradition
Traditions and culture play a hand in any tourism product as it creates distinctiveness in a crowded marketplace. Archipelago makes sure that every property reflects the destination it is in.
● Destinations Video (Starting September 2022) – Starting in September, Archipelago's social media channels will post destination videos showcasing the beauty of the culture, tradition, cuisine, and attractions in several cities in Indonesia.
Pillar 3: Rich in Value
Core values are important to Archipelago's company culture forming its solid foundation.
● A Working Life As… - From hotel GMs to rank-and-file employees, Archipelago will post 25 touching stories of real people who have taken so much effort in preserving Archipelago values as well as doing their best to provide the guests with the best experiences during their stay.
Pillar 4: Rich in Technology
Technology is typically intended to either make life easier for employees or to improve the overall experience of hospitality customers.
● Touchless hospitality – ASTON launches Google Nest in hotel rooms allowing guests to
control room features through voice commands. Selected Archipelago hotels are offering
discounts up to 25% on the 25th of every month from July to November.
"As we celebrate our silver anniversary, we look back on our humble beginnings, the challenges we faced and overcame and push forward to an exciting future. For 25 years, we remained committed to our mission of constantly exceeding guest expectations in all our hotels, helping our staff develop their careers, while supporting owners in designing, creating and successfully operating a 'best in class' hotel that they can be proud of; and we plan to uphold these for many years to come," said John M. Flood, President and CEO of Archipelago International.
For more information, visit www.archipelagointernational.com or follow @archipelagointernational on Instagram.
#THE S MEDIA
#Media Milenial
#Archipelago
#Archipelago's 25 years