ART + CULTURE
ALL ABOUT BEARBRICK
A collectible art toys you should consider
04.05.2021
BY STORTER BEL
Have you ever heard about Bearbrick? So Bearbrick is a collectible toy produced by a Japanese toy company, MediCom Toy. Just like its name it has a bear-shaped head and kubrick style body. It has represented various characters from movies, real-life actors and they have collaborated with various designers.
Well, maybe for some people, Bearbricks are just a toy. But for others, they are collectible art pieces. They have various sizes from 1000%, 400%, 100%, and many more. Even celebrities like The Weeknd, Tyga, and Drake own this.
The price varies too, you could get a small Bearbrick from Rp 120,000 from the blind boxes. And yes, their secondary market also varies, even the blind boxes' rare Bearbrick could cost more than Rp 120,000.
But don't you guys know about the 10 Most Valuable Bearbrick?
Chanel 1000% Bearbrick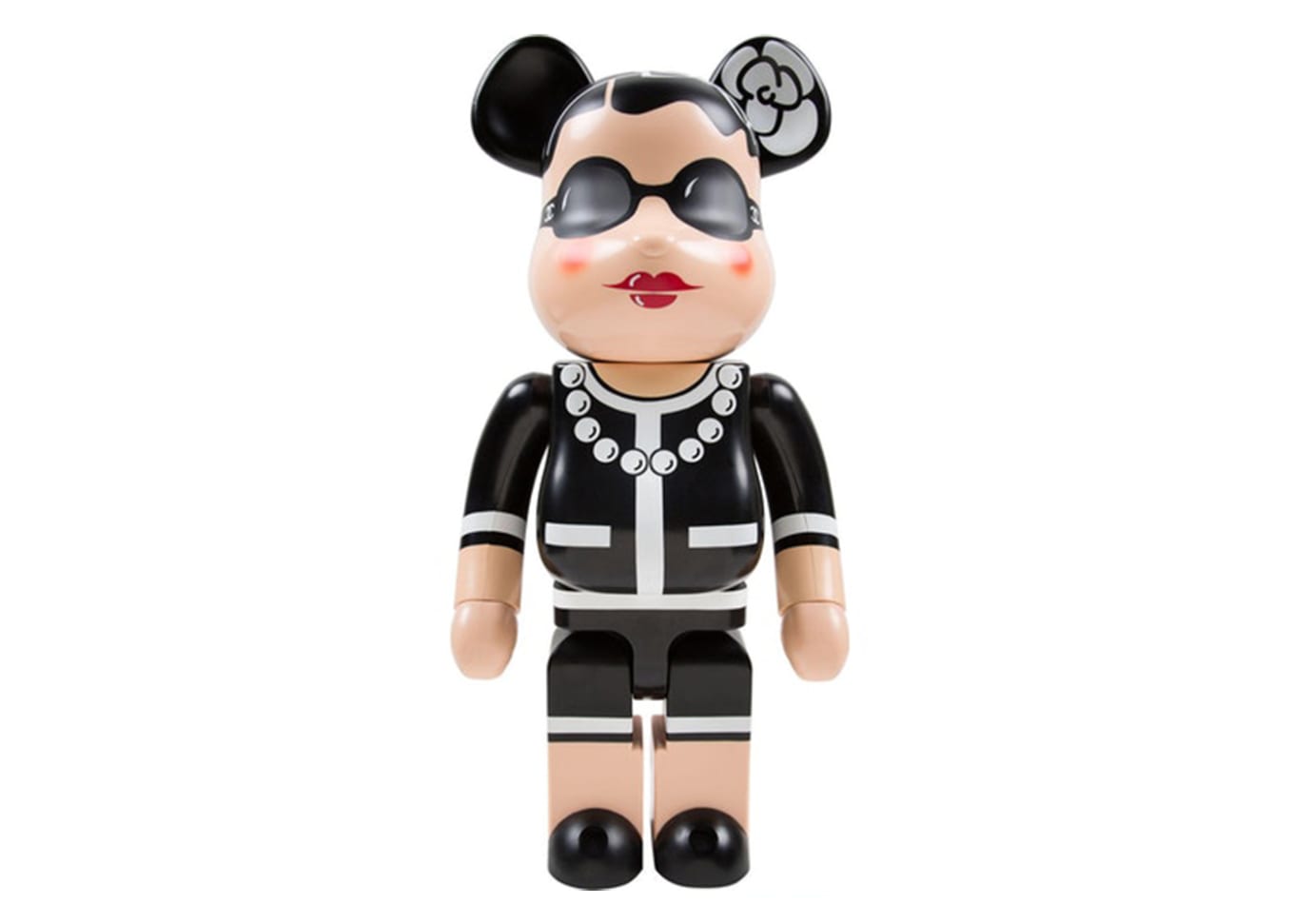 Once upon a time in 2006, Karl Lagerfeld who was the creative director of Chanel designed a Bearbrick Model with the character of Coco Chanel. This is such a rare Bearbrick, considering only a few bricks appeared on the market. Usually, you could get the Chanel Bearbrick at the art auction. The recent Chanel Bearbrick was sold for $30,000 on Christie, and on Stock X, there are only two Bearbrick available with an asking price of $61,497 and on The Real Real there was a Chanel brick sold for $8,000.
Karimoku 1000% Bearbrick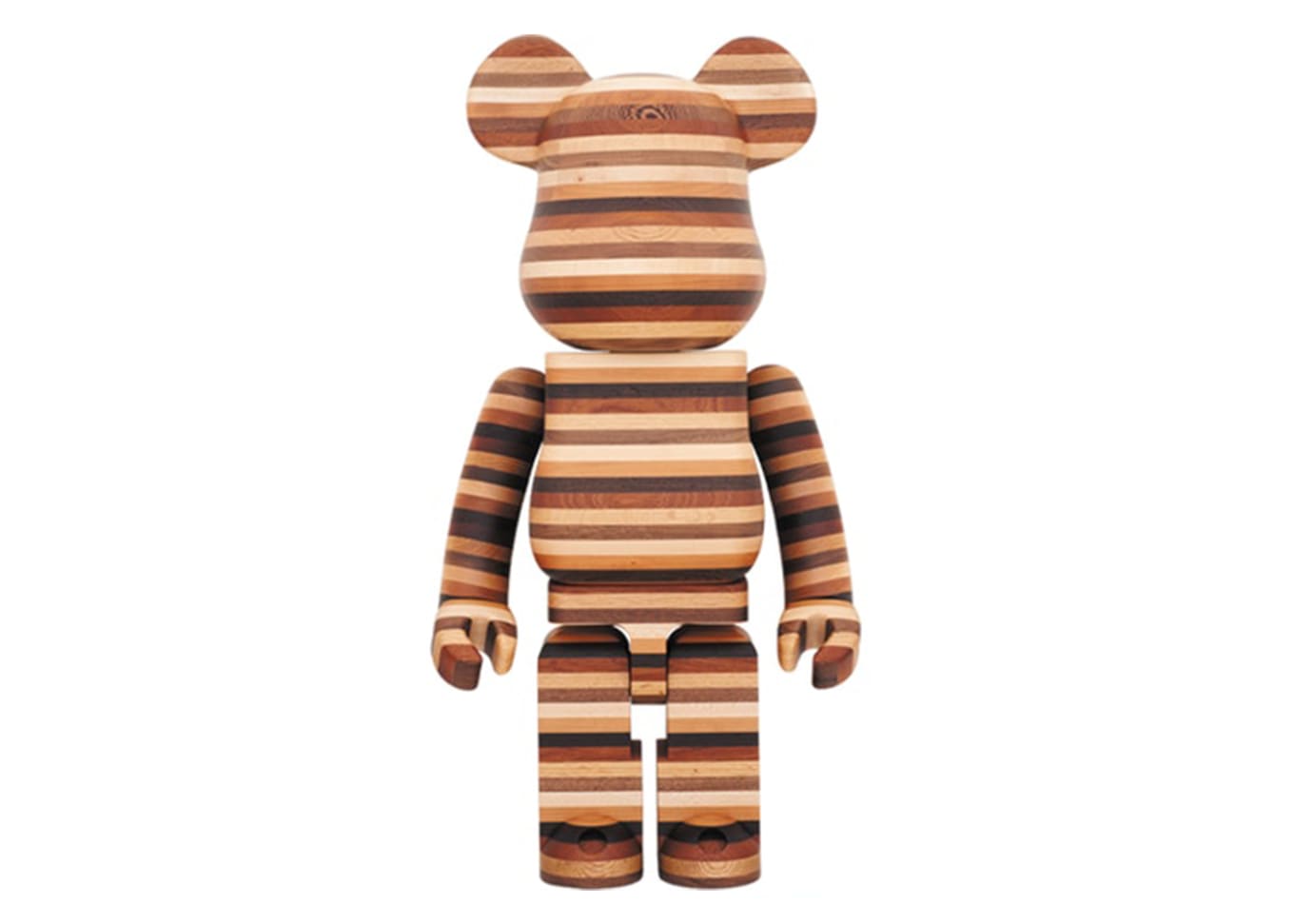 As abovementioned, Bearbricks works with various industries in the world including a Japanese wood furniture company, Karimoku. It's an ongoing collaboration, but the unique material makes Bearbrick a must-have. It is made out of wood. The secondary market price is really high. Karimoku x Bearbrick was released for $ 2,000, but it could go up to $13,000 and some even wanted to buy the collectible for an asking price of $40,000.
Readymade x A Bathing Ape 1000% Bearbrick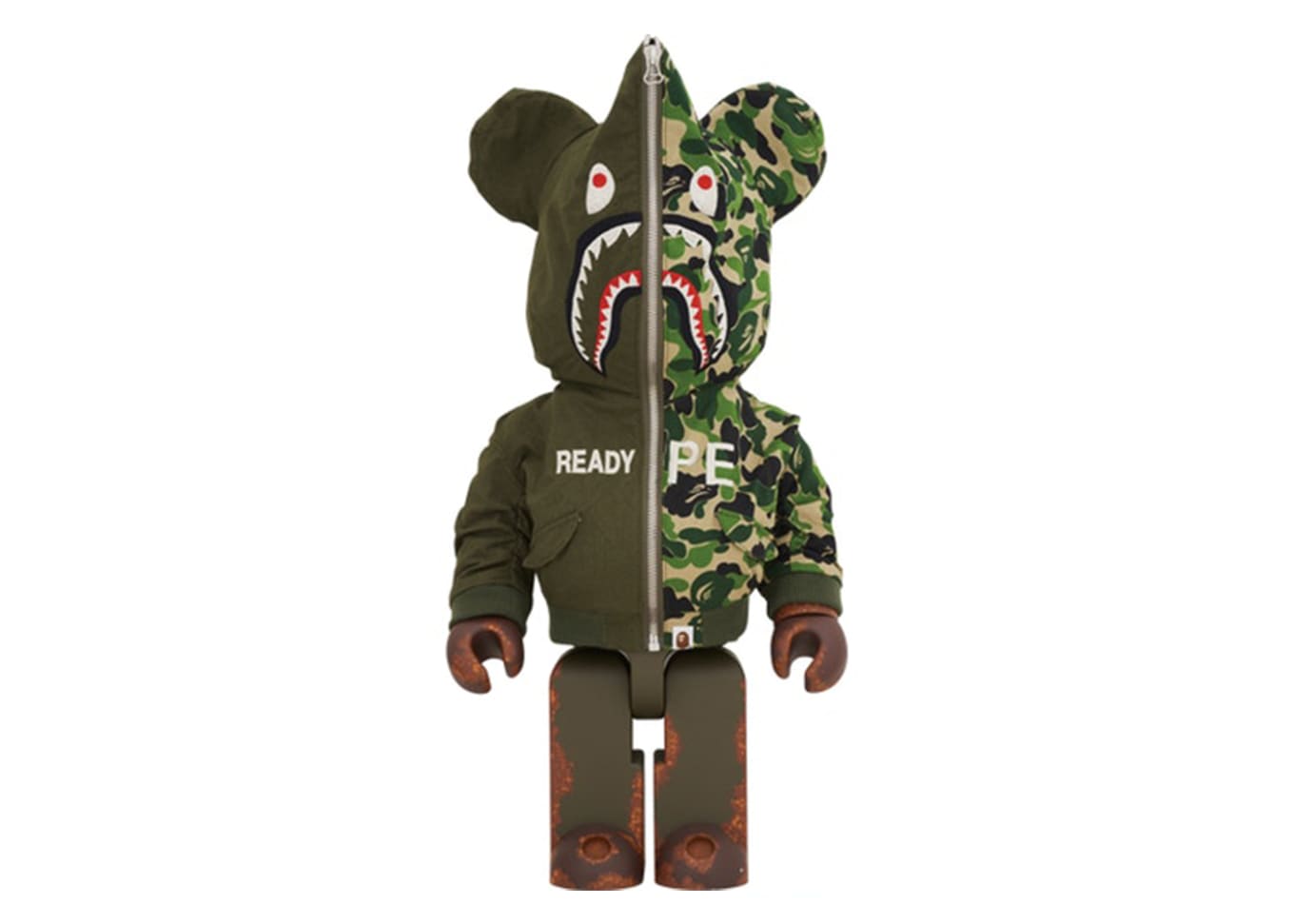 Back in 2018, Readymade X A Bathing Ape collaborated with Bearbrick. Although Bearbrick is just a toy, everyone is going crazy about it. This collaboration piece could go up to $17,000 on StockX. Well, this might surprise everyone as it seems that today toys could be for anyone.
KAWS Dissected 1000% Bearbrick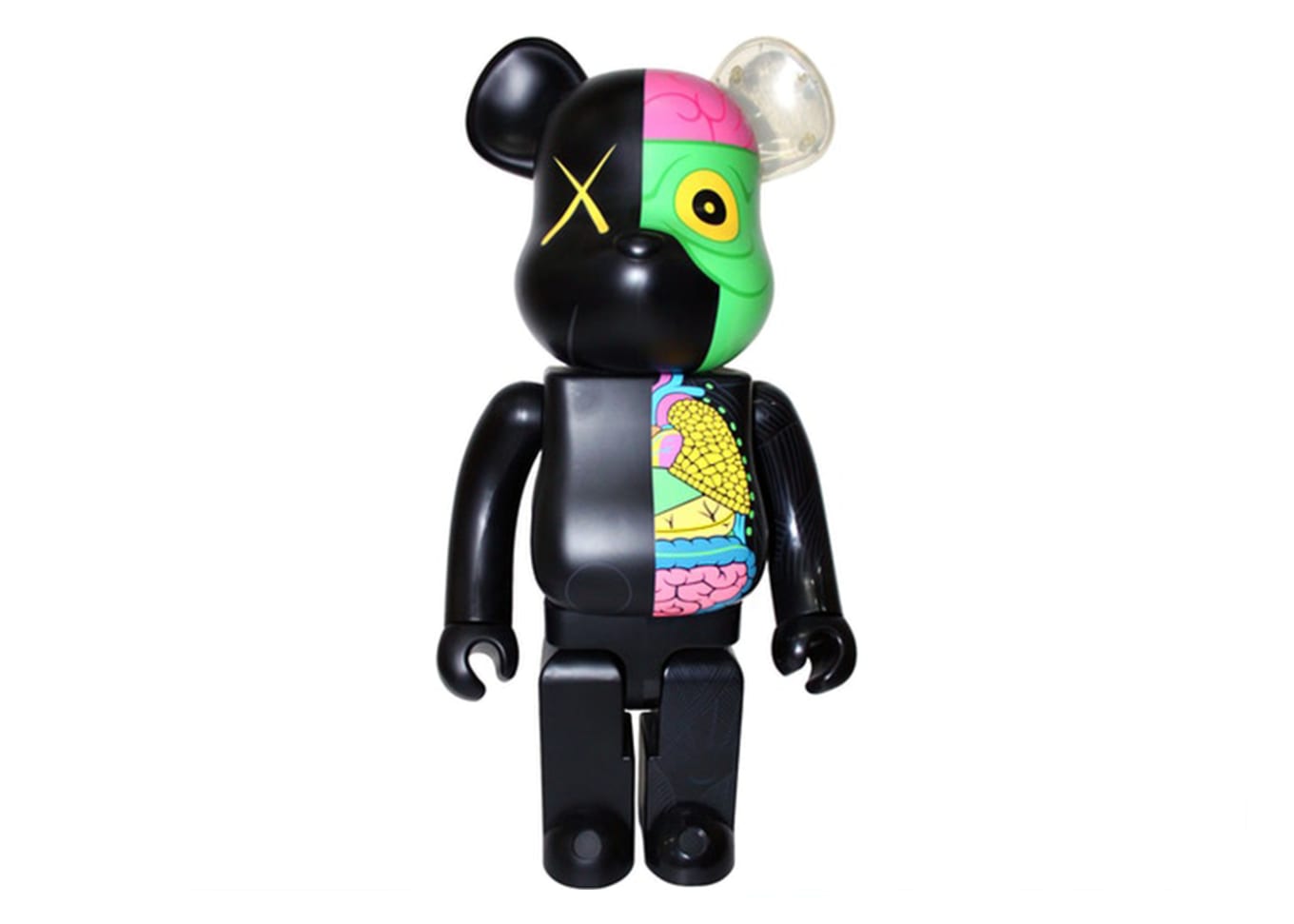 It's not a secret that KAWS is a long-time collaborator of MedicomToy. Originally, KAWS Dissected Bearbrick 1000% was released back in 2010. And as you may know, KAWS Dissected model is one of KAWS' popular works. And yes, it's also one of the most popular Bearbricks, and it could cost around $7,501.
Sorayama x Daniel Arsham 1000% Bearbrick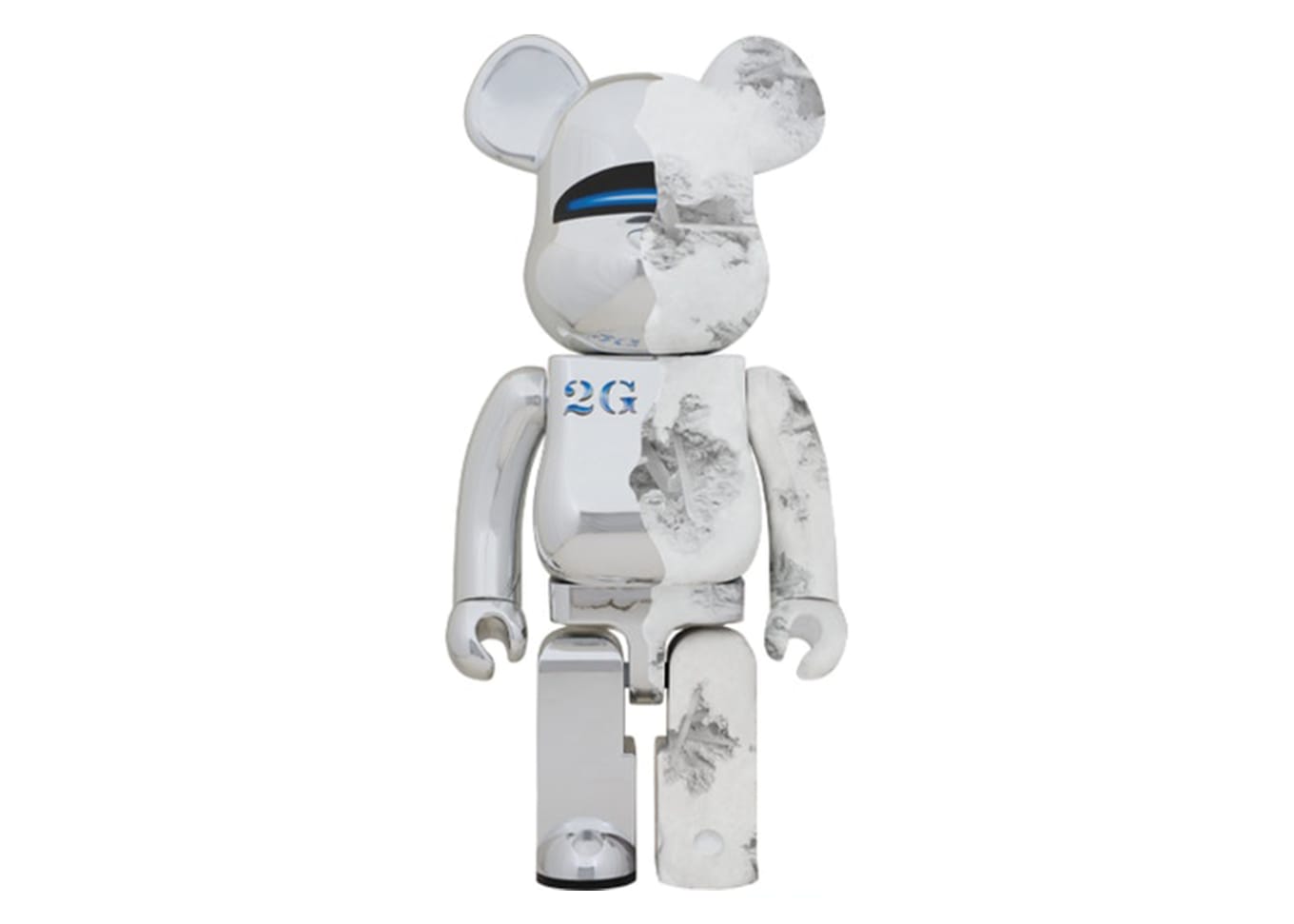 Yes, Bearbrick has collaborated with various artists including the Japanese artist, Hajime Sorayama, and the American artist, Daniel Arsham. The two artists' Bearbrick was released in 2019 at NAZUKA 2G gallery in Tokyo. This piece could cost $6,450.
Readymade x Mickey Mouse 1000% Bearbrick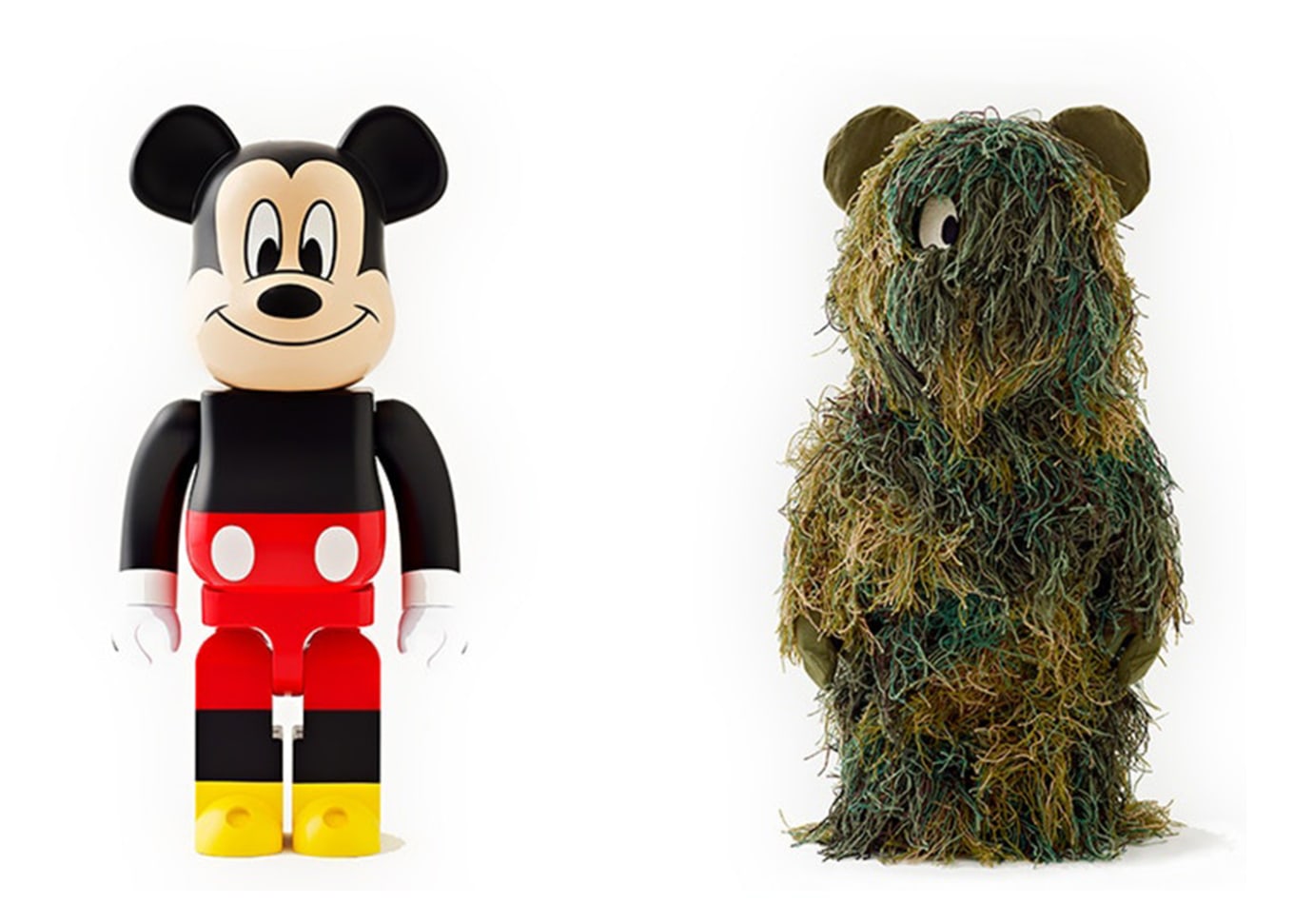 You are right, Bearbrick even collaborated with Disney's most famous character, Mickey Mouse. On this occasion, Mickey Mouse is also part of a collaboration with Readymade, a Japanese streetwear brand that is known for its upcycling military surplus garments. You could tell its uniqueness with Mickey's Ghillie suit. And you could get the Bearbrick from $4,700.
Daniel Arsham x Snarkitecture 1000% Bearbrick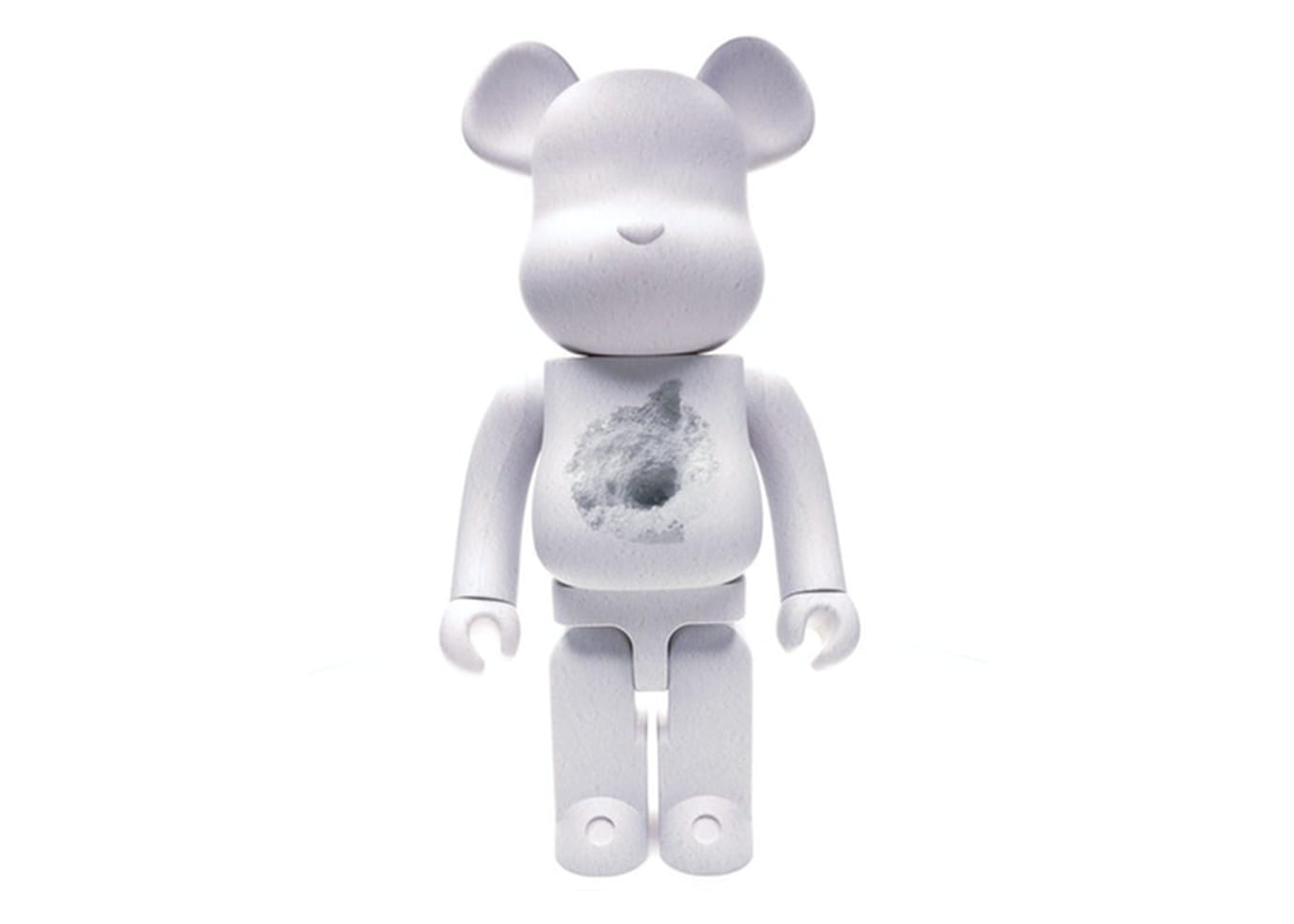 Yes, Daniel Arsham has a previous collaboration with Bearbrick. In this collaboration, Daniel Arsham implied his unique piece of decayed items on the Bearbrick. They made only 250 Daniel Arsham Bearbrick and the price is whooping at $3,678.
Mastermind Japan 1000% Bearbrick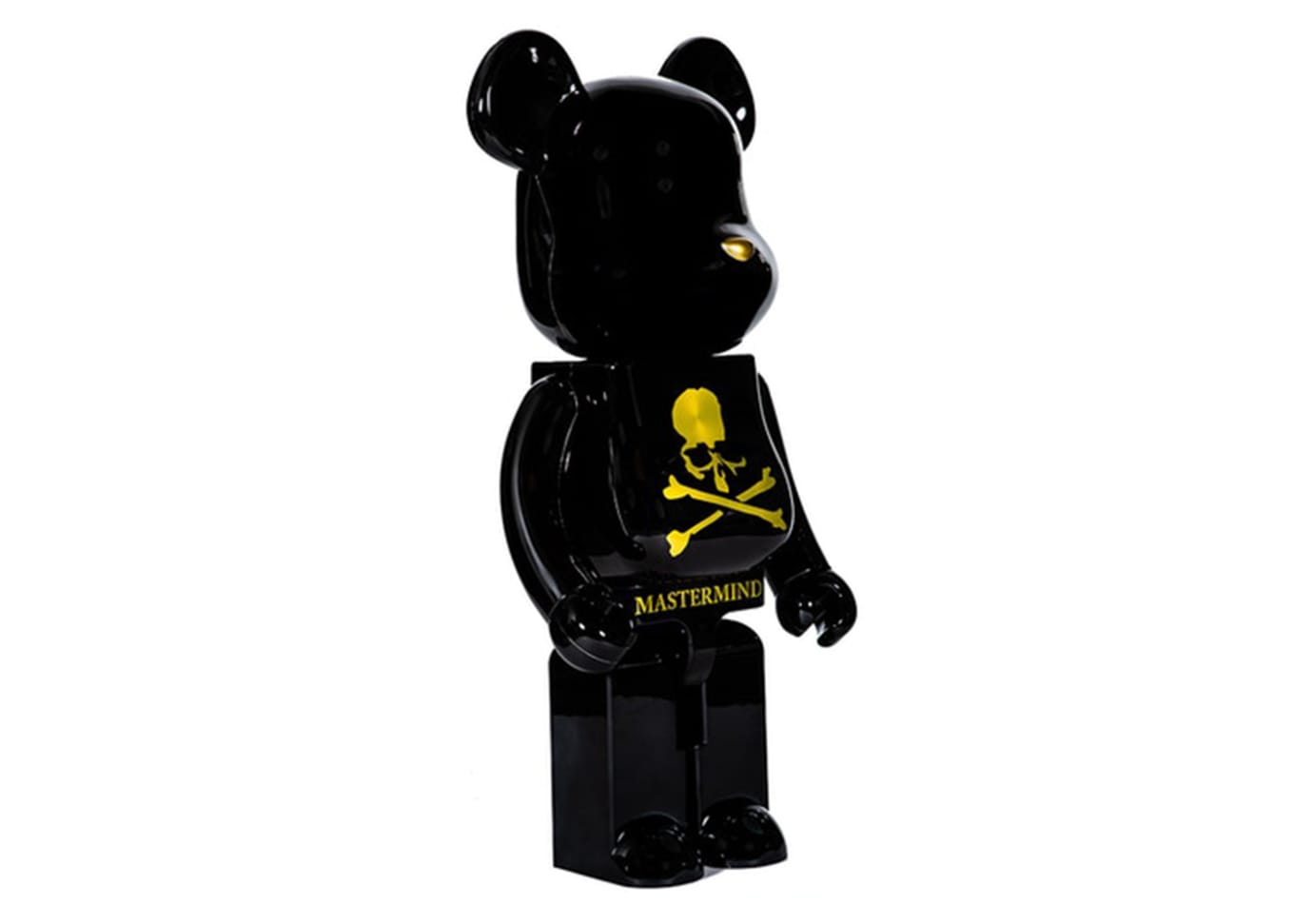 Well, in this Hypebeast era, anything could be your investment piece, including this Mastermind Bearbrick. This collaboration happened in 2019, though it's just a collectible it could cost up to $3,500.
Hebru Brantley 1000% Bearbrick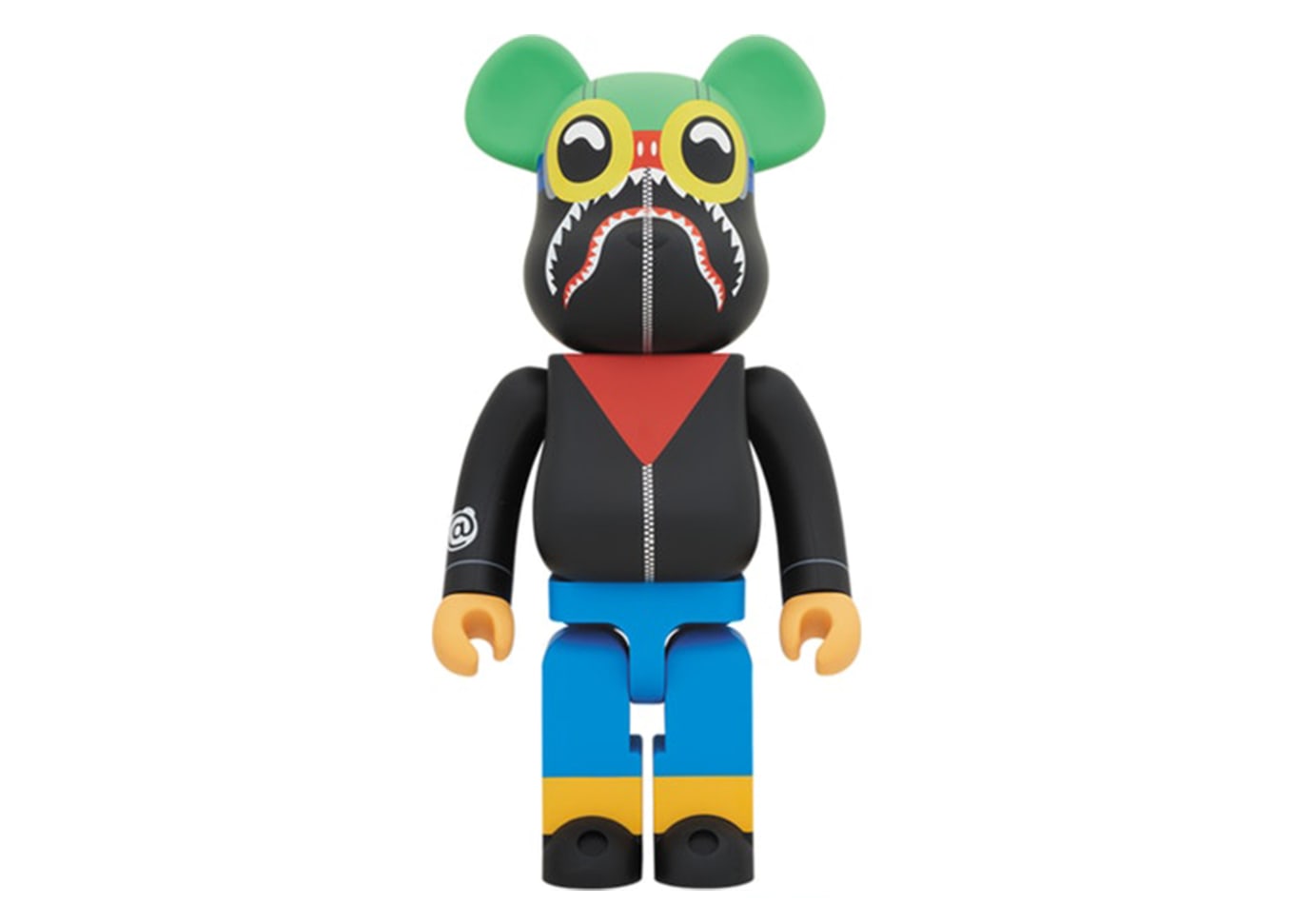 Hebru Brantley is a Chicago artist, and last 2019, he collaborated with MedicomToy to create his 1000% Bearbrick. Hebru Brantley collaborated with MedicomToy by featuring his iconic character "FlyBoy". Yup, every Bearbrick is a unique piece and that's why everyone tried to get one on every release. It could cost up to $2,995 and the small one or 100% for $60.
Emotionally Unavailable 1000% Bearbrick (Red Heart)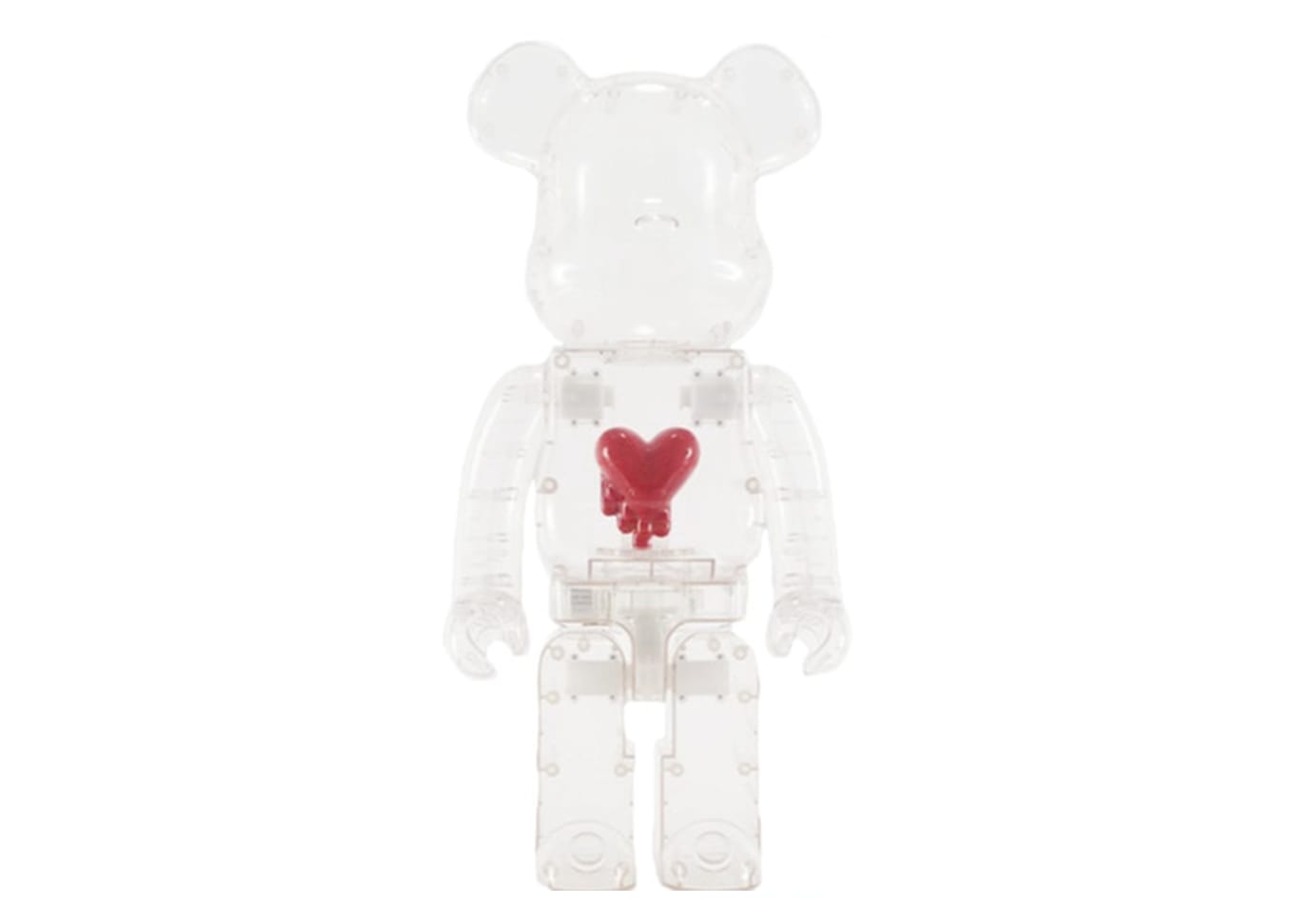 Last 2020, MedicomToy dropped a Bearbrick with a theme of Emotionally Unavailable. And yes, the heart could light up. They have two colourways, black and red, this Bearbrick could cost up to $2,801.
Well, it seems that toys are just not for kids, but people of all ages. Are you familiar with these Bearbricks? If you could own one, which Bearbrick you would like to have. Apparently, Bearbricks did not come for a cheap price, it was reported that KAWS Bearbrick made from wood from Karimoku was sold for $24,000.
#THE S MEDIA
#Media Milenial