TRAVEL + LEISURE
WHERE TO STAY AND EAT WHEN VISITING THE SINGAPOREAN HISPTER DISTRICT: TIONG BAHRU
Gain memorable adventures in Tiong Bahru, Singapore's hipster district, through comfy staycations and Michelin star street food.
06.06.2022
BY MAXWELL SOETOMO
Hipster tourist attractions can be an option when travelling especially during the pandemic as many people tend to look for places that are quieter and less popular with tourists. Tiong Bahru can offer you just that plus new experiences of living a local life. Tiong is taken from the Hokkien language, which means "burial", and Bahru from the Malay language, which means "new".
The hipster district in Singapore, Tiong Bahru, is one of the oldest residential area in Singapore. The Tiong Bahru housing estate was built in the 1930s and you can still see the apartment with an Art Deco design, which is the main attraction and characteristic of Tiong Bahru.
In recent years, Tiong Bahru has transformed into a hip lifestyle district with many independent cafes, bookstores and fashion boutiques. The location is also very strategic, between the Central Business District and Orchard Road. In addition, in Tiong Bahru, there are also inns and culinary areas that makes Tiong Bahru a perfect place to rest.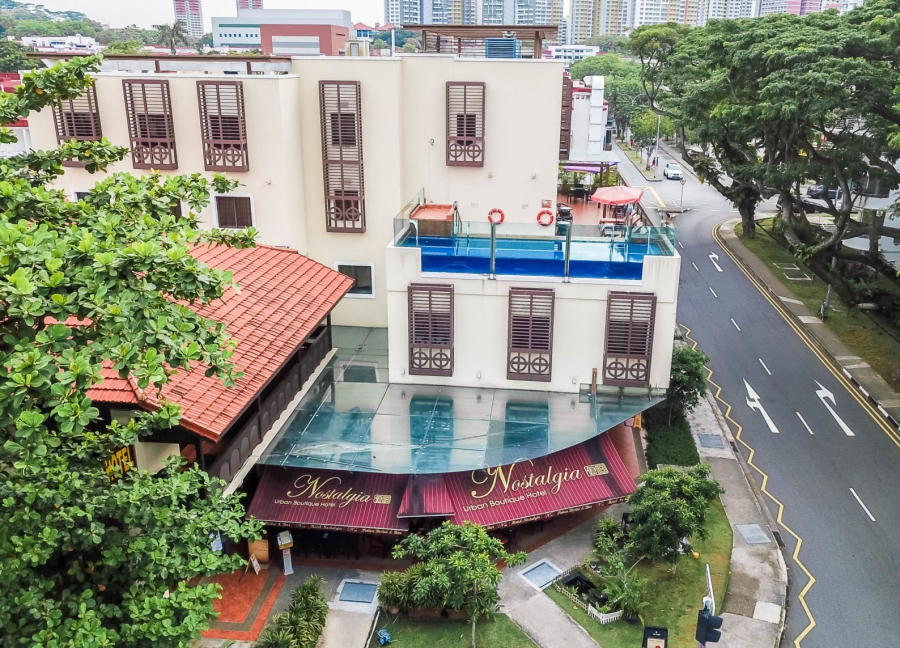 Staycation at Tiong Bahru
To relax and unwind at Tiong Bahru, you can opt for The Nostalgia, a boutique hotel that has a colonial-style design in a strategic location. It has an outdoor swimming pool overlooking the Tiong Bahru area and each room at The Nostalgia is also decorated with Tiong Bahru history-themed decorations.
You can also pick D'Hotel Singapore that offers 41 furnished rooms with floral and nature artworks. The hotel also has a fitness corner and a rooftop. Alternatively, you can pick the strategic Hotel 81 Osaka. The location of the hotel is close to Tiong Bahru Plaza and Tiong Bahru Food Centre. This three-star hotel is also famous for its relatively affordable price.
Michelin-star level culinary adventure
To eat and to indulge is one of the must-do agendas in Tiong Bahru because here you will find legendary, Michelin-acclaimed eateries and hipster cafes that are well-known among locals, such as the ones in Tiong Bahru Market.
Tiong Bahru Market is one of the best hawker centres in Singapore with its plethora of famous foods, one of which is the Michelin-acclaimed Chicken Rice outlet, Bib Gourmand Tiong Bahru Hainanese Boneless Chicken Rice. In addition, this culinary hawker centre is also famous for its famous Chwee kueh (radish cake), Jian Bo Shui Kueh and
Min Nan Prawn Noodles shrimp noodles.
You can also stop by Tiong Bahru Bakery, which is so popular among local Singaporeans that it has opened many branches in Singapore. The croissants at Tiong Bahru Bakery are called the best croissants in Singapore. You can also find other pastries in various flavours, including filling sandwiches and burgers for lunch.
If you prefer traditional cakes, try visiting Tiong Bahru Galicier Pastry. This legendary cake shop serves delicious conventional cakes such as ongol-ongol, putu ayu, various pies and sponge cakes.
#THE S MEDIA
#Media Milenial