FASHION + WATCHES
W KOREA FEBRUARY EDITION & CELINE PRESENT NCT TAEYONG: VISUAL CREATION
NCT Taeyong debut his first magazine cover with W Korea, wearing a collection from Celine Homme.
18.01.2022
BY MAXWELL SOETOMO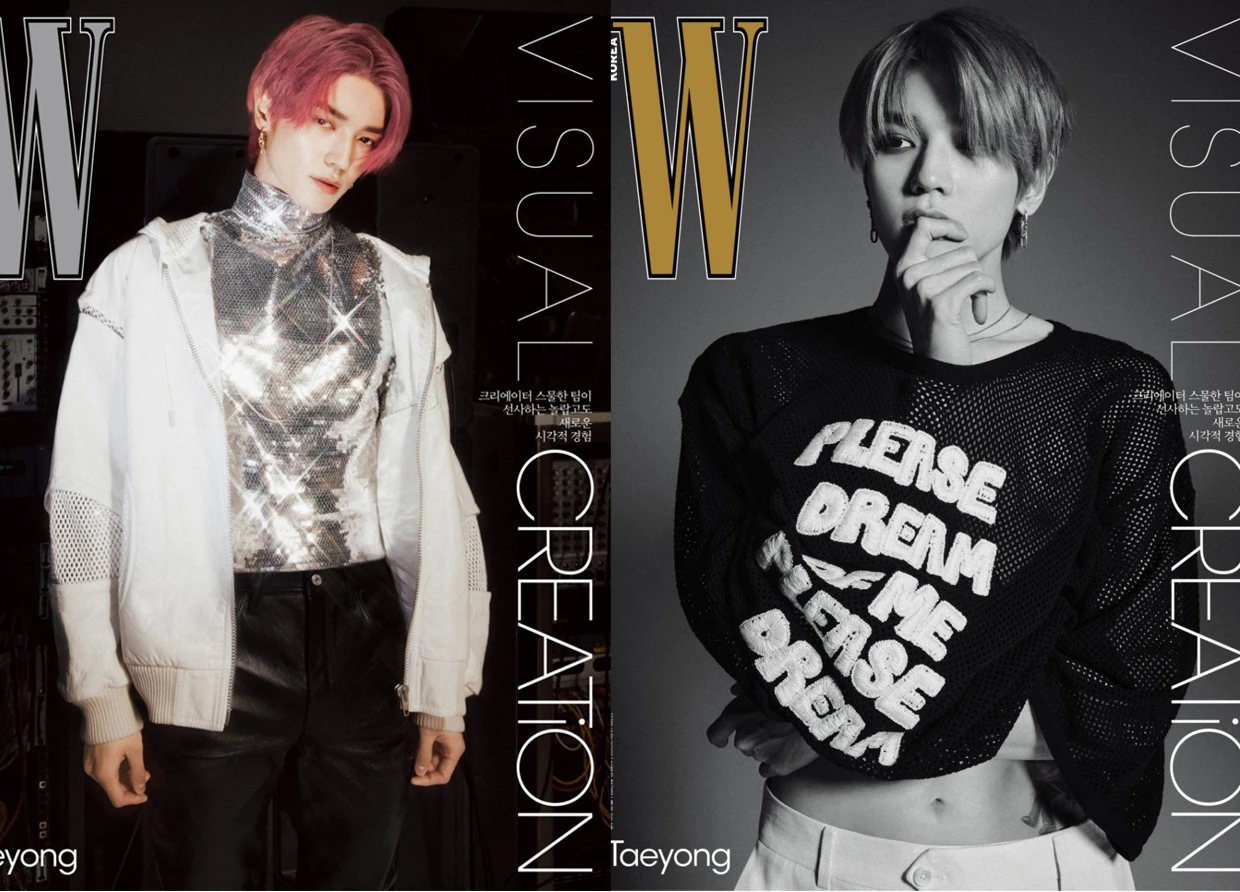 South Korean boy group NCT's rapper, singer, dancer, and leader, Lee Tae-yong, popularly known just as Taeyong, debuted his first solo cover pictorial on W Korea.
The exciting news for NCTzens — the group's official fan club name — came through a surprise post on W Korea's Instagram, captioned "<W Korea> met the cover star of the February issue. Guess who he is!"
View this post on Instagram
Taeyong went viral on TikTok recently after posting the choreography he made with Bada Lee, a renowned choreographer in South Korea, of the song "Zoo", which was released in SM's special Winter album. Fans and non-fans have taken the challenge of covering the dance on TikTok, Twitter, and also Instagram.
The photoshoot marks his first solo magazine cover as an idol group member throughout his six-year career. Released in three cover versions, February W Korea will also highlight South Korea's hottest young creators at the moment, from photographers to illustrators, musicians, 3-D artists, and more.
Blooming friendship with French fashion house
Taeyong is known as a style icon of the group, recognized for his ability to mix-and-match looks and occasionally add his own flavor to his stage looks.
"I believe there are no fixed rules when it comes to clothing or accessories," Taeyong said in an interview with Japanese magazine Men's Non-No.
View this post on Instagram
His unique style and confidence gained the attention of Celine's event's director, Peter Utz, as Utz left alike on one of Taeyong's Instagram posts. He also reposted a post by Taeyong captioned with "Ty Peter".
Following the happening, Taeyong was invited to Celine Homme's Summer 2022 show, "Cosmic Cruiser". As he dropped the news on Instagram, Taeyong is clad in a look crafted from the French brand's Teen Knight Poem Winter 2021 Collection, complete with a white cotton poplin shirt, black flared denim jeans and oversized lambskin blouson jacket.
In November, Taeyong teamed up with Celine for a photoshoot for Elle Korea, wearing the French brand's Cosmic Cruiser collection. His '70s biker look was completed by wide-legged pants, a sequined shirt and a leather jacket.
View this post on Instagram
Previously worn by Taeyong to the fashion show in July, the photoshoot with Elle Korea also sees Taeyong donning the Teen Knight Poem collection, which featured the Creative Director Hedi Slimane's homage to medieval knights, fantasy, and renaissance.
On February 2022 W Korea's cover, Taeyong seems to don more Celine Homme collection as well, with the pictorial theme of "Visual Creation".
#THE S MEDIA
#Media Milenial
#W Korea
#Celine Homme
#NCT
#NCTTaeyong
#Lee Tae-yong
#French
#Elle Korea